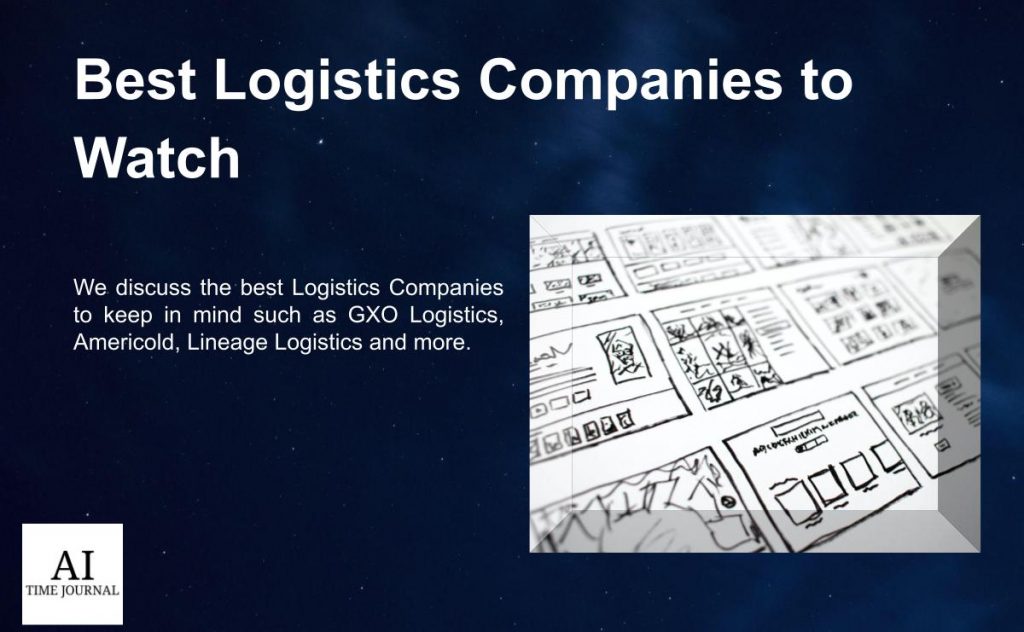 Logistics is one of the most powerful industries as it connects the whole world together. Thanks to logistics, you can ship goods from Japan to Germany without any major difficulties. For many companies, especially e-commerce giants like eBay, Amazon, and Walmart, logistics is the central element of their business. Hence, a well-planned and executed logistics system can help businesses increase their profit, raise customer satisfaction, and ensure no goods will be damaged during transfer.
Moreover, as the world gets more competitive, logistics can be a game changer for your business. For instance, according to numerous statistical reports, supply chain disruptions can cause a 62% loss in revenue. To prevent monetary loss and ensure your business has the best customer reviews, it is crucial to choose the best logistics providers. Hence, we review some of the best and most innovative logistics companies to keep an eye on this year.
If you want to find more company reviews, read these AITJ articles: Top Productivity Companies to Watch in 2022 and Top Proptech Companies to Watch in 2022.
One of the most well-known logistics companies, GXO Logistics, is a professional in the industry. Founded in August 2021, the company engineers "faster, smarter, and leaner supply chains." Although a young company, GXO Logistics constantly aims to drive innovation in logistics by implementing machine learning, data science, and predictive analytics in its business operations.
The company helps businesses across countries in various industries, from aerospace and e-commerce to beverage and food, optimize their supply chains, improving the flow of goods, implementing warehouse automation, and modifying many more processes. Additionally, the company's environmental and social values allow GXO Logistics to win a competitive edge and beat many of its competitors.
Another great company with a commitment to sustainability and a well–developed Environmental, Social, and Governance (ESG) approach is Americold. The company works in many countries worldwide and has customized pages for many regions, from Brazil to Australia, on its website.
The company offers the most convenient and innovative solutions for storing and transporting goods and customer service. For instance, one of Americold's offerings includes a temperature-controlled storage and distribution network, which is based on advanced tech. The company is innovation-oriented and constantly tries to implement new technologies to streamline and modify its business processes. As such, one of the latest blog posts published by the company on the website explains how Americold is using neuroscience to build a better business.
An international logistics management company, Lineage Logistics works in many American, European, and Asian countries. With over 17,000 employees, the company has managed to maintain the leading positions in the logistics market since its foundation in 2012.
The company has various warehouse, transportation, and value-added solutions that help the company's customers store and move their goods safely, efficiently, and on time. Moreover, Lineage offers help with processing and packaging your product and even improving your products' quality. Currently, Lineage Logistics utilizes machine learning to reduce energy consumption, leads the world in temperature-controlled automation, and more.
Working in the logistics industry since 1932, NF Industries (NFI) constantly ranks as a top 3PL (third party logistics') thanks to its "dedication to serving its employees and communities." The company offers many customized solutions to its customers, including distribution, dedicated transportation, integrated logistics, port services, and real estate.
NFI can help your business reach your customers faster, more efficiently, and safely by solving challenges unique to your business. Additionally, the company finds a customized approach to each of them with the help of the company's multimodal expertise. Being a recognized port expert, NF Industries has numerous strategically located warehouses and ports with an established presence. Choosing this company as your logistics partner would be the correct decision if you are looking for an experienced and reliable company with customized solutions.
With such well-known customers as Pet Food Express, HelloFresh, Blue Apron, and more, AxleHire helps businesses succeed with innovative last-mile logistics solutions. The company is customer-experience-oriented and provides many services that help customers track their orders, monitor shipping times, and more.
In addition to the offered logistics services, AxleHire has many more customer service solutions, such as meticulous tracking and reporting, live support for customers, and streamlined delivery options. For instance, the company offers shipping options like same-day shipping, next-day shipping, and freight shipping. Working with businesses from various industries, including shipping meal kits, alcohol, grocery, retail, prescription, and more, AxleHire provides its clients with multiple customized solutions.
Trusted by many e-commerce giants, including Amazon, H&M, and Adlibris, Airmee's great logistics platform provides businesses with many benefits. Airmee is one of the most innovative and promising logistics startups, as the company provides carbon-free delivery on the consumers' terms. The startup created a platform that optimizes numerous deliveries and automates multiple business operations.
The company's tech platform powers same-day or next-day delivery, on-demand delivery, refrigerated transportation, and returns. Moreover, the company helps your business deliver goods and packages of any size, from small parcels and groceries to bulky items. Thanks to the platform, the company is also able to connect e-retailers with other logistics companies and customers to provide all parties involved in the delivery process with the best experiences possible.
WareIQ is another great company that offers "Amazon-prime-like logistics for modern brands in India". Not only does the company provide businesses with great advice and top-notch logistics but also allows its clients to reach their customers faster than their competitors.
The platform analyzes multiple factors, such as SKU velocity, order density, seasonality, market trends by region, and more, and recommends a smart inventory placement that will help you reach customers better and optimize your logistics strategy. Also, WareIQ can help you integrate your online stores and marketplaces. Backed by many companies, such as Flatheads, Just Herbs, Lotus Herbals, and more, WareIQ is one of the most innovative logistics companies to keep an eye on.
Connecting Latin America and the United States, Nuvocargo believes that both businesses and their customers can benefit from great software coupled with service in logistics of exceptional quality. Along with logistics services, the company offers useful software that helps you keep track of your freight and get insights and valuable data on all of your shipments. In addition, Nuvocargo provides you with a shared workspace for your team and vendors.
Nuvocargo has some more great solutions for businesses, including supply chain financing and cargo insurance. For Canada, Mexico, and the United States, the company offers comprehensive cargo insurance on a per-load basis. As for the supply chain financing option, it solves many problems related to cash flow, as Nuvocargo offers faster access to capital, payment flexibility, and competitive multi-currency pricing.
Everstox identifies itself as "Europe's most powerful logistics solution" as the company can help you store and ship across one network united by one technology. With the help of the company's platform, you can manage warehousing, shipping operations, fulfillment, and other business processes related to the transportation of goods.
With support from such great brands as Yfood, Razor Group, Vivere, Tropicfeel, and more, Everstox's solution represents a single tool that helps you manage all logistics-related processes with visibility, execution, reliability, and intelligence. With the company's Logistics-as-a–Service (LaaS) solution, any business is able to skyrocket its sales and become a market leader.
The mission of this startup is to create a more sustainable retail industry and transform it from linear to circular. Lizee's idea is based on reuse business models that will accelerate the consumer shift towards better consumption.
The company helps its clients optimize their business models and help them transform into a circular business (a business that minimizes its social and environmental costs). Not only does Lizee offer a resale software technology that helps you with everything from order management to refurb or return warehouse management, but also helps your business with tracking. The software suggested by the company can optimize your business KPIs and help you:
Ensure Corporate Social Responsibility (CSR) Impact
Cover ESG risks
Increase customer lifetime value & top-line growth
Grow the ROI of your e-commerce
Optimize logistics KPIs and processes
So, if you are looking for a partner to optimize your logistics, Lizee might be perfect for you.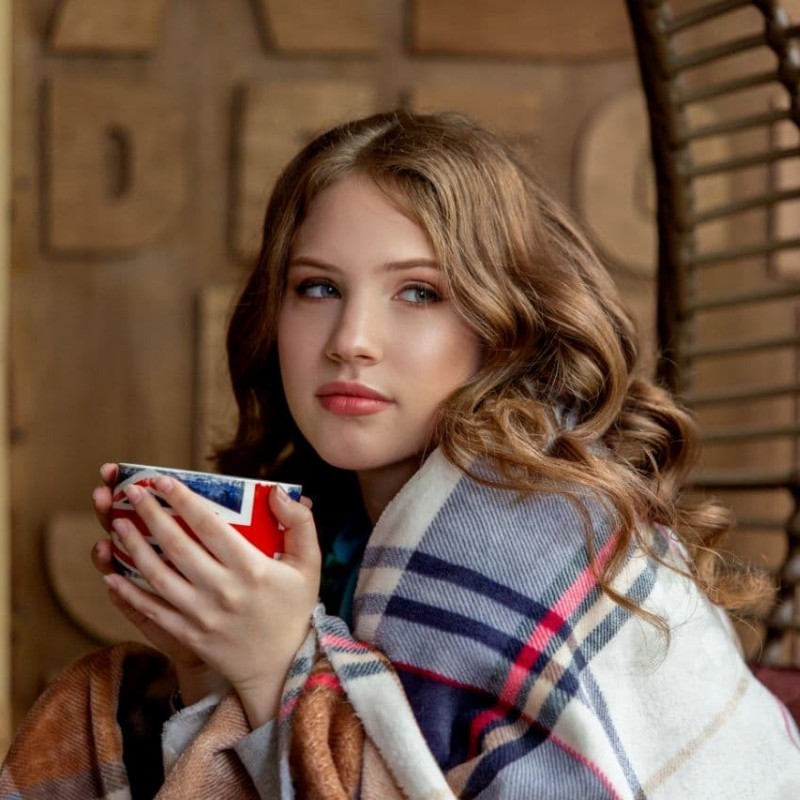 Hanna is a first-year student at the University of Nicolaus Copernicus, Torun. After leaving her previous university in Belarus, she moved to Poland to study Cognitive Science and its application in Marketing. She is deeply interested in modern technologies, specifically AI and Metaverse, and their influence on society.