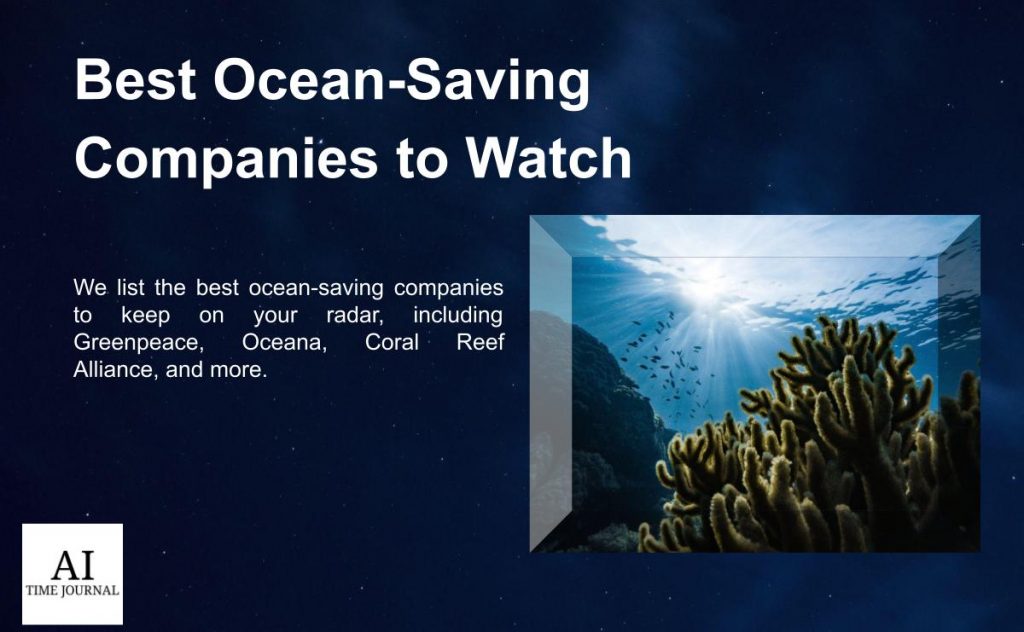 Global warming, pollution, deforestation, forest fires – everyone knows these terms as they represent some of the most trending topics nowadays. Many environmental issues lie in direct relationship with production and manufacturing and fully depend on human activities.
For instance, oceans are polluted with plastics, garbage, and waste; the more we produce and consume, the more waste ends up in the water. It puts marine life at risk and gradually leads to the extinction of many animal and plant species. In this article, we list some of the best and most innovative ocean-saving companies worth keeping on your radar this year.
For more on how Artificial Intelligence (AI) can help the environment, take a look at these articles: 5 Ways AI can Improve Environmental Sustainability and How AI Helps Clean Oceans From Plastics. 
Founded in 1971 in Canada but headquartered in the Netherlands, Greenpeace is a well-known corporation that aims to stop environmental crimes and protect our planet. Among other goals, the company aims to protect biodiversity, end nuclear threats, and prevent pollution of the ocean, land, air, and fresh water.
In terms of ocean-saving, Greenpeace is also a solid leader. The organization uses its networks to convince big corporations to reduce their plastic footprint. If large organizations and manufacturers reduce plastic utilization, less plastic waste will travel into the oceans. Also, ocean acidification and overfishing are some of Greenpeace's priority concerns.
Headquartered in Washington, Oceana is a non-profit organization that aims to influence specific decisions regarding ocean preservation on the national level. The company works and launches new projects in various countries worldwide, including the United States, the UK, Peru, Mexico, Brazil, Canada, and more.
As the organization focuses only on ocean conservation, it has a far reach and attracts many environmental and ocean advocates from worldwide. Also, Oceana starts various ocean-oriented campaigns, such as restoring wild fish populations that could feed the world and be a great source of protein for people. If you are concerned about ocean pollution and marine life extinction, you should take a look at Oceana's activity. 
Established in 2009, Marine Megafauna Foundation (MMF) is an organization that aims to protect and conserve marine megafauna. The term "megafauna" encompasses many large marine species, such as sharks, marine mammals, turtles, and rays. MMF wants to create a world where humans and marine life live together and work on saving large marine life representatives from extinction.
Marine Megafauna Foundation works to develop long-term and effective strategies for marine life conservation and tries to restore ocean giants' key habitats. Also, the company conducts research on various topics, including reefs, ocean giants, national parks, and more. To be aware of the most recent findings regarding marine life and ocean conservation, you should visit the company's groundbreaking research section. 
Being a non-profit and non-governmental organization, Coral Reef Alliance is located in California and works on reducing threats to reefs and ensuring that they can adapt to climate change. The organization operates on various levels – globally, regionally, and locally – and engages diverse communities worldwide to save coral reefs.
Coral Reef Alliance collaborates with government leaders, divers, scientists, and fishermen to improve coral reef health. Although the organization works worldwide, it concentrates on the most critical regions, such as Fiji, Hawaii, the Mesoamerican Region, and Indonesia, where the majority of coral reefs are located. So, if you want to support coral reef conservation, take a look at this company. 
World Wildlife Fund (WWF), also known as World Wide Fund and Nature, is a non-governmental organization founded in 1961 that aims to reduce human impact on the environment. Working in 100 countries worldwide, the organization is supported by more than a million members in the USA.
In terms of marine life conservation and ocean preservation, the World Wildlife Fund works with fishing companies, fish, and scientists to improve environmental sustainability and secure protection for critical areas. You can find more information on the company's work in different areas on the website and get involved in WWF's environmental activities. 
Headquartered in New York, Natural Resources Defense Council (NRDC) is a non-profit environmental advocacy group oriented toward battling many urgent environmental threats, such as climate change, air pollution, ocean pollution, and more. Originally established by law students and attorneys fighting for fresh air, the Natural Resources Defense Council is now composed of environmental activists, policy advocates, and other members passionate about ocean preservation and stopping air pollution.
For instance, NRDC's ocean program focuses on fighting to overfish, protecting key environmental areas, and improving ocean governance. To support the company's projects, you can visit its website and donate the wanted sum to ensure clean oceans and air for the next generations. 
Take 3 is an Australian non-profit organization that fights plastic pollution by cleaning oceans and beaches and educating people on environmental issues, such as marine life extinction and plastic pollution. The impact made by the company is truly significant as Take 3 removes over 10 million pieces of rubbish annually, operates in 129 countries, and educated more than 500,000 people.
Take 3 allows interested people to support the organization not only by donating but also by volunteering and making a difference. For instance, the company suggests people take three pieces of rubbish with them when they leave the beach or become a volunteer. Also, every $10 donated allows Take 3 to educate one person on ocean pollution. 
This California-based non-profit organization was founded in 2005 to protect the environment and promote marine life conservation. Oceanic Preservation Society (OPS) launches various campaigns and activities to popularize marine life conservation and attract attention to this environmental issue. An interesting fact is that the organization was founded by photographer and diving enthusiast Louie Psyhoyos.
The Oceanic Preservation Society creates inspirational films and implements visual storytelling to expose critical environmental issues. Since the start of this project in 2009, over 50 million users have watched the company's film The Cove. 
Another great non-profitable organization that aims to protect the ocean and spread environmental education is Positive Change for Marine Life (PCFML). The company launched various programs, including global programs, coastal restoration, marine pollution, education & training, and business sustainability. Also, the PCMFL publishes many helpful articles regarding the latest news in ocean saving.
A great opportunity the company suggests is buying some goods, such as accessories, t-shirts, or bags, and in this way support PCFML's environmental activities. Furthermore, Positive Change for Marine Life organizes and participates in various events related to the preservation and saving of marine life and the ocean. 
Founded in 2003 in the United States, the Blue Frontier Campaign is a marine conservation organization that aims to improve the health of our ocean and its costs by bringing together passionate citizens and resources. Moreover, the organization's goal is to change ocean policies in 23 US coastal states.
The Blue Frontier Campaign believes that citizen engagement is key to saving the ocean, costs, and marine life. The initiative was launched by the author and journalist David Helvarg, and the company attracts the attention of many environmental advocates and activists. So, if you are looking for ocean-saving opportunities in the United States, this company might be a perfect solution.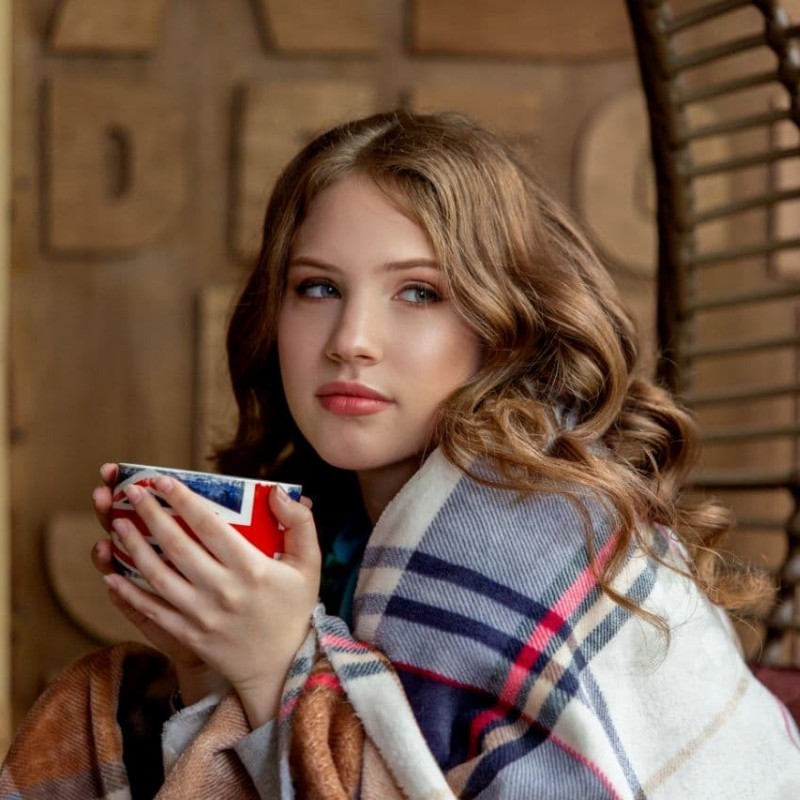 Hanna is a first-year student at the University of Nicolaus Copernicus, Torun. After leaving her previous university in Belarus, she moved to Poland to study Cognitive Science and its application in Marketing. She is deeply interested in modern technologies, specifically AI and Metaverse, and their influence on society.