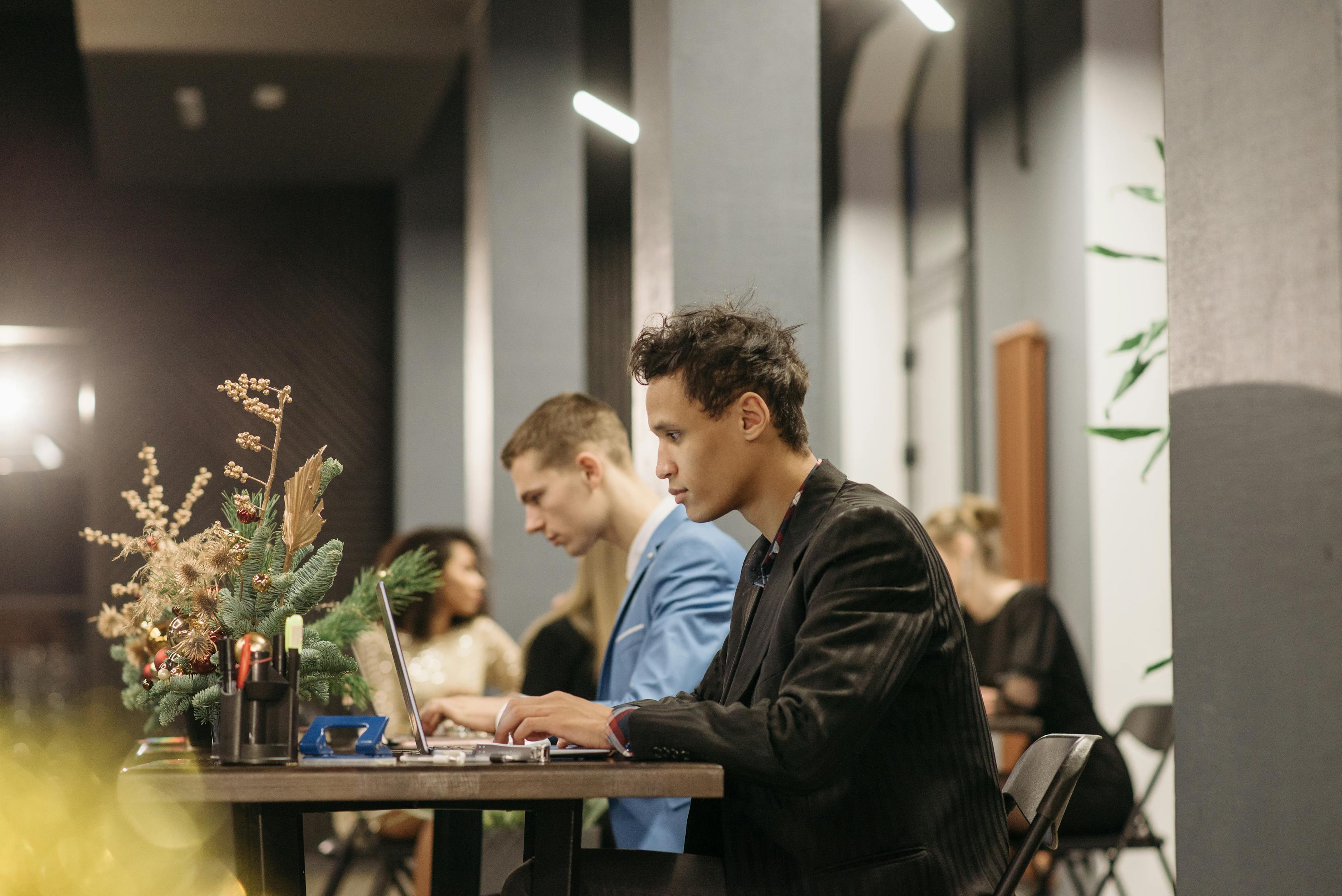 Like most busy companies, you might not have the time and bandwidth to write content for your marketing efforts. 
After all, writing high-quality content involves way more than putting words on (digital) paper. 
You need to research, know your audience and their pain points, and implement Search Engine Optimization or SEO strategies (among others) to produce content that can help you reach your marketing goals. 
The solution? Outsource your content writing to reliable writers. You can learn more here: essay pro review.
Outsourcing to highly-skilled and experienced writers can save you time and money while allowing you to maintain control over your content's quality.
Learn five strategic ways below to outsource your content writing effectively and get your money's worth.
Establish your Content Strategy
Outlining your content strategy can help you assess your needs and how you can meet them. 
It also lets you develop content writing tips to guide your content creators and writers, determine the kind of content you should create, and what and how much content to outsource. 
Some of the critical aspects of your content strategy include:
Your target audience

. Design your content strategy based on your target audience, including their pain points, needs, demographics, interests, preferences, etc. 
Doing so can help guide your marketing team and the freelance writers you work with in creating and tailoring content your audiences can find relevant, valuable, and engaging to ultimately drive conversions and sales. 
Use tools such as HubSpot's MakeMyPersona to generate templates depicting your ideal buyers and target audiences.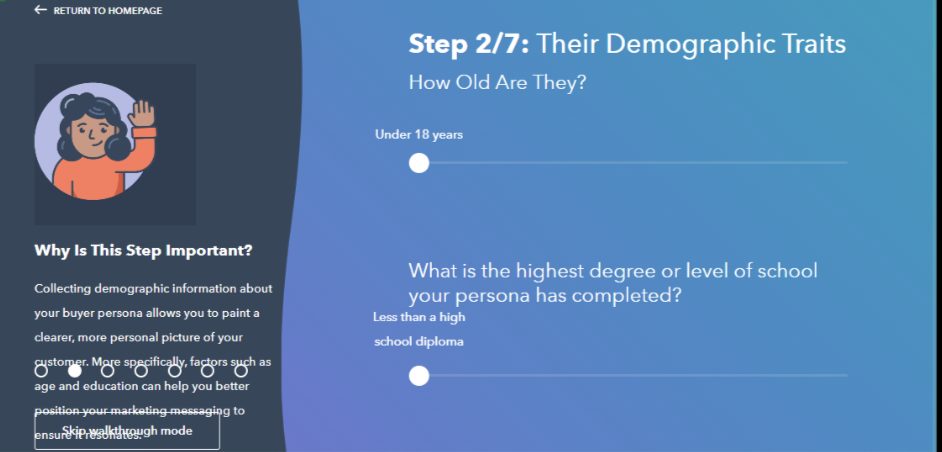 Set clear goals for your content marketing strategy to help ensure you and third-party writers are on the same page about your objectives. 
Also, your goals shape your approach and determine the best tools to help you reach new customers, boost brand awareness, and increase your conversions and sales.
Use a Content Calendar
Create a content calendar to outline how often you should publish content. It can also help you plan your topics, specify your distribution channels, and decide on the content types and formats. 
A content calendar lays all of these out clearly. It can keep your marketing team and third-party content writers in the loop and on schedule to achieve efficient workflows. 
For instance, set a specific deadline to receive your outsourced written content. You can ask contributors to submit the first draft a week before your publication date. 
Doing so gives you enough time to review the content and make the necessary corrections or adjustments promptly. 
You can plan, organize, and create a week's or month's worth of content, schedule your content production and distribution, and avoid missing deadlines or important events. 
Use handy digital marketing software such as a social media marketing platform with content calendar tools. 
Most modern SMM platforms such as Vista Social let you schedule your content and auto-publish across social media channels on your set times and dates.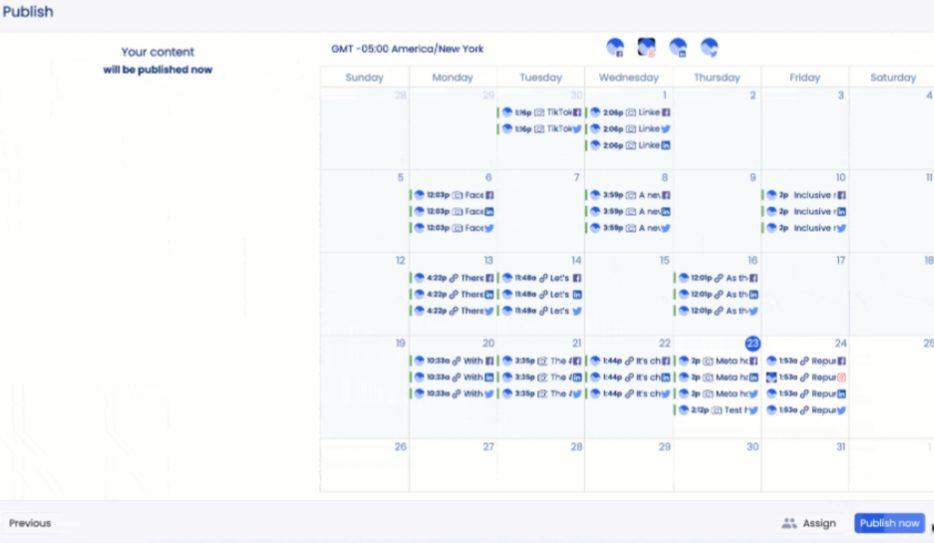 Vista Social offers other advanced SMM features and reliable tools for IG marketing, such as letting you add posts to a queue, bulk scheduling, a built-in content search feature, and a Smart Publisher that can curate and publish content for you.
Set your Budget
Determine the amount you are willing to invest based on the type of content and quality you require. 
Your set budget can serve as your basis for choosing and negotiating with third-party content writers. 
Factor in the topic, production and research time, and even the sophisticated SEO tools used since this can impact the total cost or the writer's fee. 
For instance, using Ahrefs for keyword research and discovering well-performing content based on specific topics would require paying a monthly subscription fee. It can add to your outsourcing expenses. 
Additionally, consider negotiating discounts based on the contract length with outsourced writers or their output volume. 
Create a Comprehensive Brief
Provide a complete and detailed brief to guide your contracted writers. It can ensure they deliver your expected content and quality. 
Include the following in your content brief:
Content marketing objectives or the specific campaign goals 

Target and current audience description and their needs

Technical requirements (e.g., number of words)   

Keywords to optimize your content for and the semantic nucleus the writers can refer to

Sample content pieces related to your expected output

Competitors, data sources, and references to avoid mentioning or including in the piece
Your content brief gives third-party writers you work with a clear direction. It provides the requirements on what you want the piece to be. 
For instance, a blog post on the Top Computerized Cash Registers to Buy might require a specific angle for startup businesses and another angle for established companies.
Also, a content brief can help ensure you get the content you pay for while reducing revisions and rewrites—which can cost tons of time and money.
Provide a Style Guide
Creating a style guide is another way to help ensure your contracted writers produce your required content type, quality, format, etc. 
Your style guide also allows your marketing team and outsourced writers to maintain consistency across the content they produce. It helps you establish a unified brand voice.  
Provide your preferred grammar, punctuation use, language, tone, and structure in your style guide. 
Specify the following information:
The content length (based on the content type). For instance, you can require a 1,000 words minimum for blog posts and articles. 

The images and other visual elements should be in the piece, including the format, type, and number. Your style guide should also include guidelines for proper image attribution. 

The specific tone depends on the audience, channel, and content. For instance, your social media content can have a different tone than your website articles and blog posts.  

The links to insert in the piece, including the number and type of internal and external links. 

The facts, statistics, and quotes, including their sources and references add to the content
With a style guide, you can outsource your content writing without sacrificing the quality (or your company's image). 
It can guide your contracted writers to create content that fits your brand personality, meets your needs, and supports your marketing efforts.
Outsource to Optimize your Content Production
You don't have to carry all the heavy workload of producing content for your marketing initiatives.
Learn the time-tested tips in this guide to implement the right strategies and outsource your content writing effectively while getting excellent returns. 
Lay the groundwork first by developing your content strategy, setting a budget and plan, and creating a content brief and style guide. 
Then, find reliable and professional writers that can provide your expected output and quality and meet your business's needs.