Official Announcement

The Evaluation Committee has completed the evaluations for the AI Time Journal TOP 25 Artificial Intelligence Companies 2019.
A Recognition to AI companies
The objective of the AI Time Journal TOP 25 Artificial Intelligence Companies 2019 Initiative is to give recognition and showcase AI companies for their contribution in 2019 to applying Artificial Intelligence, Machine Learning and Deep Learning to solve significant and complex problems and improve people's lives in a multitude of domains including Healthcare, Education, Finance, Autonomous Vehicles and more.
Evaluation Committee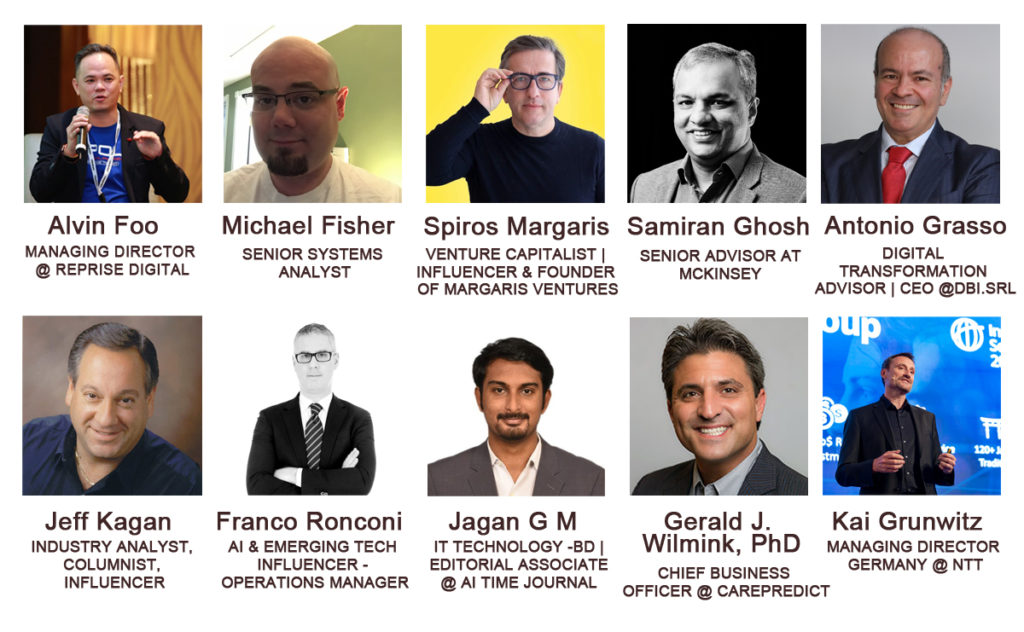 Note: companies that employ evaluation committee members have not been included in the evaluations.
Thought Leadership comments by Committee Members
Alvin Foo: "The adoption of Artificial Intelligence, Deep Learning and Machine Learning to facilitate human decision-making will continue to accelerate. While it creates opportunities to automate, it will also open up new challenges for IT team to address the potential increase in cyberattack. The advancement of AI provides a scalable cybersecurity solution for companies to automate and protect their IT assets. The future of cybersecurity will be AI-powered!"
Jeff Kagan: "Today, we are experiencing something that we have only read about in history books. Like in the days of Ford, Edison and Rockefeller, today, AI or Artificial Intelligence is working with other new and revolutionary technologies like IoT the cloud to reinvent and transform our world.
If we look backwards, all this incredible change has happened in just the last five, ten, fifteen years. Think of all the amazing technology that is changing our world. It didn't exist a decade or two ago.
Large and small companies with big new ideas are transforming industry after industry. Think about how AI is changing wireless, telecommunications, pay TV, healthcare and countless other industries. These industries already look very different compared to just a decade ago. And this change is continuing.
This is the most exciting and biggest opportunity we have seen in generations for the investor, worker, executive, and user."
Antonio Grasso: "In 2020 we'll see the advancement of Artificial Intelligence at Edge; local intelligence that drives decisions without needs to send all the data to the cloud.
This way we can have better response time and save on the amount of data we send over the network.
But this will be only half of the work because we still need Central Intelligence to feed the local learning process via a centralized elaboration of part of the data collected at the edge.
So, local intelligence and central intelligence will partner to optimize the whole feature in a seamless collaboration with great benefits to the organization in terms of results and data optimization.
Linking this architecture to Edge and Fog Computing will feed a disruptive alternative to the current industrial scenario."
---
TOP 25 Artificial Intelligence Companies 2019

See the conversation on: Twitter → | LinkedIn →
---
---
---
Join our weekly newsletter to receive:
Latest articles, interviews, ebook annoucements

A

I events: updates, free passes and discount codes

Opportunities to join AI Time Journal initiatives
---
Initiative Media Partners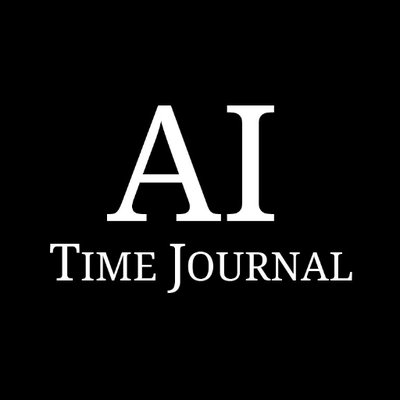 The mission of AI Time Journal is to divulge information
and knowledge about Artificial Intelligence, the changes that
are coming and new opportunities to use AI technology to
benefit humanity.