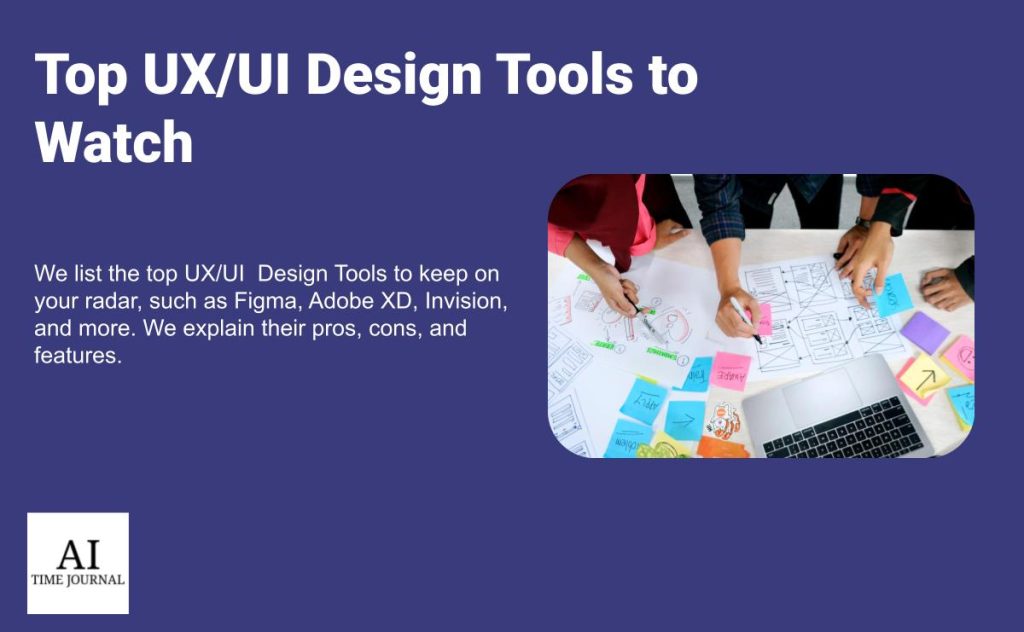 As technology continues to advance at a rapid pace, the demand for intuitive and user-friendly designs in software and applications only grows stronger. As a result, user experience (UX) and user interface (UI) designers are constantly on the lookout for the latest and greatest tools to help them create the best possible user experiences. 
There are a variety of tools on the market to help UX/UI designers develop and perfect user flows, layouts, and visual designs as well as gather feedback on prototypes. By using these tools, teams can ensure that their product is user-friendly, visually appealing, and effective at meeting the need of their users.
Some tools are geared towards specific stages of the design process, such as prototyping or testing, while others offer a wider range of features that cover the entire design process. No matter what type of project you are working on, choosing the right UX/UI design tool can be a challenging task. In this article, we explore some of the most popular and powerful UX/UI design tools on the market, including their features, pros and cons, and how they can help teams to create effective and user-friendly websites and mobile apps.
For more design content, check out these other articles: 5 Best UI/UX Courses and 5 Best Graphic Design Courses
Figma
Figma is a cloud-based design and prototyping tool that is becoming increasingly popular among designers, developers, and teams. One of the main advantages of Figma is its collaborative nature, as it allows multiple team members to work on the same project simultaneously, and see each other's changes in real-time. This can help to speed up the design process and ensure that everyone is on the same page. 
Other notable features of Figma include a wide range of design tools and templates, the ability to create interactive prototypes, and the option to leave comments and feedback directly within the design itself. Figma also has a strong focus on accessibility, with features such as color blindness simulation and a high contrast mode.
One potential downside of Figma is that it does not offer as many advanced features as some other design tools, such as Adobe Photoshop or Illustrator. However, for many users, the simplicity and ease of use of Figma may outweigh this limitation. 
Overall, Figma is a powerful and user-friendly UX tool that is well-suited to teams who need to collaborate on projects in real time. Its strong focus on accessibility and simplicity makes it a great choice for a wide range of users. 
Proto.io
Proto.io is a prototyping tool that allows designers to create high-fidelity, interactive prototypes for websites and mobile apps. It is particularly well-suited for creating realistic simulations of how a finished product will look and function. 
One of the main advantages of using Proto.io is the wide range of pre-designed templates and components available to users, which makes it easy to create professional-looking prototypes without having to start from scratch. It also offers a variety of design and animation tools, allowing designers to create truly interactive and engaging prototypes.
However, Proto.io may be more time-consuming to learn and use than other prototyping tools with a more streamlined interface. 
Zeroheight
This design and prototyping platform allows teams to create and manage design systems. Zeroheight is particularly well-suited for larger organizations that have multiple designers working on different projects as it allows teams to create and maintain a consistent design language across all of their products.
Zeroheight excels in its focus on design systems and style guides, allowing teams to define and document their design standards and apply them to new projects. This helps to ensure that all of a company's products have a cohesive and consistent look and feel. Other notable features of this tool include the ability to create interactive prototypes, as well as integration with other popular design tools, such as Sketch and Figma.
A disadvantage to Zeroheight is that it may have a steeper learning curve compared to other UX/UI design and prototyping tools. It has a more complex interface and a wider range of features that users have to familiarize themselves with. 
Balsamiq
Balsamiq is a low-fidelity wireframing and prototyping tool that is popular among designers and developers for its simple and easy-to-use interface. This is a great choice for designers looking to quickly sketch out ideas and create rough prototypes.
Balsamiq has a limited set of design elements and a drag-and-drop interface, which makes it easy for users to get started even if they have little to no design experience. It also boasts a variety of pre-designed templates and wireframing components, which can help speed up the design process. 
However, there are limitations to the capability of this tool. A lack of vector graphics support means designs aren't as scalable or high-quality as designs created by other UX/UI tools. Asynchronous design updates on the platform also mean that changes made by team members will not be immediately visible to others, which can lead to confusion and inconsistencies in the design.
Maze
Maze is a user testing and feedback platform that allows UX/UI design teams to gather insights from real users on their products. This tool is ideal for testing prototypes and gathering feedback early on in the design process.
Maze allows users to create and conduct user tests, and then gather and analyze the results to inform their design process. Through this proactive user testing, teams can identify and fix issues before design completion, ensuring that their products are user-friendly and effective. Maze is also compatible with other popular design tools, such as Figma and InVision.
Although this can be a powerful tool for data and insight gathering, Maze may not be a suitable choice for every UX/UI design team. The process of setting up tests, recruiting participants, and analyzing the results may be too time-consuming for some users. Additionally, features of Maze make it more well-suited to larger teams working on more complex projects so it may not be as suitable for smaller teams with simpler projects.
Uiflow
Uiflow offers a no-code solution for a collaborative design process, allowing for greater creativity and faster prototype production. Users can use their own data and integrations to craft beautiful user interfaces. 
Uiflow offers many benefits to its users, including the ability to build customized logic workflows, design with a drag-and-drop interface, and fast iteration of applications. Users can use their own pre-existing design systems or utilize one of the pre-constructed interfaces such as Material UI.
However, with its simplicity comes limited design capabilities. Uiflow may not be suitable for creating highly detailed or polished designs, limiting what designers can create. 
Adobe XD
Developed by Adobe, this UX design tool is a popular choice among designers and developers alike. Adobe XD is a comprehensive platform that assists in developing high-fidelity prototypes for websites and mobile apps. 
An advantage to using Adobe XD is its integration with other Adobe Creative Cloud tools, allowing users to easily import designs and assets from other programs and incorporate them into their prototypes in XD. It also offers outside integration with project management tools such as Trello and JIRA, making it easy to stay organized and track the progress of projects.
Adobe XD does have its disadvantages and may not be suitable for all users. This tool requires a subscription to Adobe Creative Cloud for continued use, which may inhibit some users from using the product. Adobe XD also doesn't offer native collaboration features, meaning multiple team members cannot work on the same design simultaneously. This also means that team members are not able to see others' updates in real time.
Sketch
Sketch is a comprehensive design tool that aims to streamline the entire design process, from concept development to finalizing app icons. It offers an intuitive user interface and a range of features that facilitate collaborative design processes.
Collaboration is made easy with real-time editing and the ability to share links for others to try out prototypes in any browser and provide feedback. Sketch also includes a Sketch Workspace, which serves as a hub for storing and organizing files, sharing ideas, getting feedback, managing teams, distributing libraries, and exploring design systems. 
However, Sketch falls short in its accessibility. Currently, it is only available for the Apple ecosystem and doesn't offer an online version of the tool. 
InVision
InVision is a powerful multitasking UX/UI tool that allows designers to create prototypes, gather feedback, and collaborate on projects all on the same platform. Its rich set of design and prototyping features make it an ideal solution for creating high-fidelity prototypes and obtaining valuable insights from stakeholders and users. 
InVision's collaboration capabilities include real-time editing and version history, which facilitate efficient teamwork and streamline the design process. Additionally, InVision integrates seamlessly with Sketch, Adobe XD, Trello, and JIRA, making it a convenient part of the design workflow.
A drawback to using this software is its subscription-based service model. This may be an unappealing part of InVision for many users. There are also some aspects of InVision that are more challenging to learn, particularly for users who are new to design and prototyping tools. 
Treejack
Treejack is a usability testing tool that allows teams to test the navigation and information architecture of their website or mobile app. It is designed to help teams identify and fix problems with their user flows and site structure before launching their product.
One of the main advantages of Treejack is its ability to identify and quantify usability issues within a project. UX/UI designers can create a virtual tree structure of their website or app and then conduct testing to see how well users can navigate and find information. Treejack also provides detailed analytics and reports on the results of the testing, helping designers solve common issues experienced by testers.
However, Treejack does come with its share of disadvantages. It's primarily focused on usability testing, so it doesn't offer much in the way of design for prototypes. This can greatly limit what designers can complete within the software itself.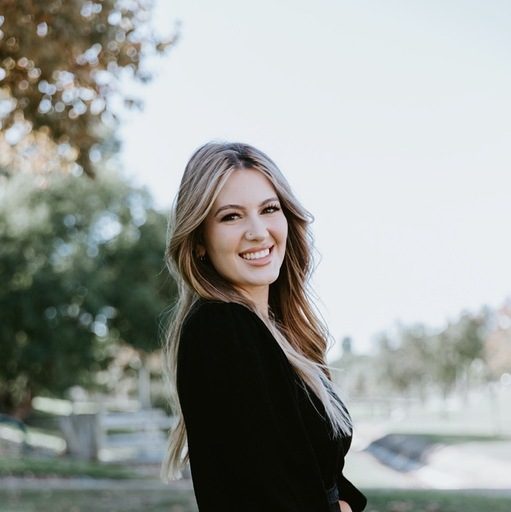 Contributor
Taylor graduated from Arizona State University with her Bachelor's degree in Business Communications. She is passionate about human interaction and relationship science and how AI is furthering research in these fields.