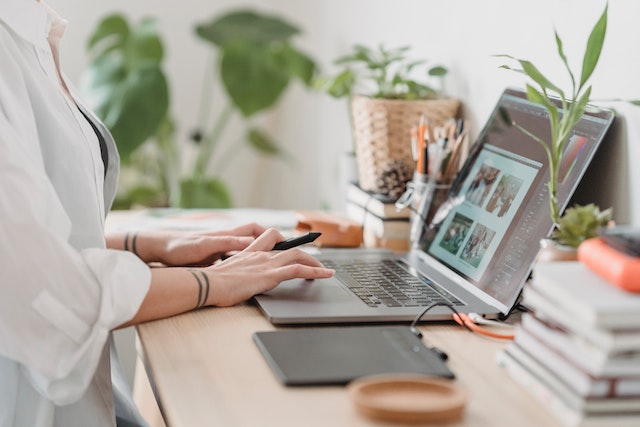 The Internet of Things allows us to unite various physical devices, equipment, machines, and computers into one network, and, what is even more important, to ensure a reliable and real-time data exchange between them.
Given these new possibilities that have become available thanks to the introduction of IoT solutions, it will be sensible to suppose that a lot of businesses working in absolutely different industries will see a necessity to leverage the benefits of this technology. Just imagine, from around 8 billion in 2019, the number of connected IoT devices all over the world is expected to jump up to the level of more than 29 billion in 2030. And it is obvious that it will continue growing further.
Seeing a lot of new opportunities in automation, data collecting, and process monitoring, businesses actively turn to IoT development services with a view to building custom solutions fully tailored to their needs.
But what is digital transformation? And can IoT really have a strong impact on it?
Digital transformation: Quick overview
This process can be explained as a set of activities, initiatives, and tools that are aimed at helping companies to adopt and accelerate the use of digital tools, solutions, and technologies. The overall purpose of these moves is to reach long-term benefits for organizations and achieve continuous growth under the current market conditions.
And if you know what IoT is and bear in mind the definition of digitalization, you will see strong relations between these two notions. We can say that in some sense, digital transformation today is impossible without the Internet of Things.
Capacities of the Internet of Things
IoT helps to accumulate a lot of valuable data that organizations can use to boost their business growth. For example, IoT solutions can be used for monitoring deliveries and conditions of product transportation, managing warehouses and manufacturing processes, and gathering important data about clients' interests, preferences, needs, and behavior patterns.
And it is very important to highlight that all this data can be gathered continuously which allows businesses to get a full picture of the ongoing situation.
Moreover, with IoT systems, organizations can reduce their expenses, optimize labor costs, make better-informed business decisions, and enhance the quality of their goods, and services. As a result, it is possible to greatly increase customer satisfaction and profits.
Today, we can observe the implementation of IoT solutions across many industries, including but not limited to manufacturing, logistics and transportation, healthcare, marketing, warehouse management, and agriculture.
IoT tech trends that can boost digital transformation
Though we won't exaggerate if we say that all the technologies that are related to the Internet of Things have their impact on the ongoing digitalization, let's try to define the tech trends that lead this transformation.
AI. The power of artificial intelligence has become absolutely obvious. And in this context, it is vital to understand that the combination of IoT and AI is a win-win game for both technologies as they perfectly complement each other. IoT provides AI with connectivity and the most relevant data collected in real-time, while with AI, it is possible to smartly automate numerous processes and improve the operations of IoT systems. Thanks to this duo, businesses can enjoy higher efficiency and productivity.
IoB (Internet of Behavior). This term is used to describe the new advanced technologies applied for monitoring human behavior and detecting patterns in it with a view to finding approaches to affecting it in a way that will help companies to achieve their business goals. Without any doubt, the development of IoT has absolutely revolutionized the field of studying human individual and collective behavior and has greatly improved the results. By analyzing people's interests (for example, via estimating time spent near different shelves in supermarkets), companies can better understand their expectations and needs in order to adjust their offers in accordance with market trends and demands.
Digital twins. These are virtual models of physical devices, objects, and systems. They are powered by real-time data collected by IoT sensors. Digital twins use AI, machine learning algorithms, data analytics, and other technologies for simulating the real-life performance of physical objects and helping companies in making business decisions. Usually, such models are used in healthcare and manufacturing.
Final word
Of course, in reality, there are significantly more IoT use cases across various industries that are able to accelerate the digital transformation of businesses and we've mentioned just a couple of the most popular of them that are already widely implemented. 
If you are looking for ways to streamline the digital transformation of your business processes with the help of IoT or any other related technologies, it is very important to deeply analyze your existing solutions and infrastructure in order to find the most efficient approaches and tools. There are no "one-size-fits-all" solutions as all companies are unique and their needs, as well as resources, may seriously differ.