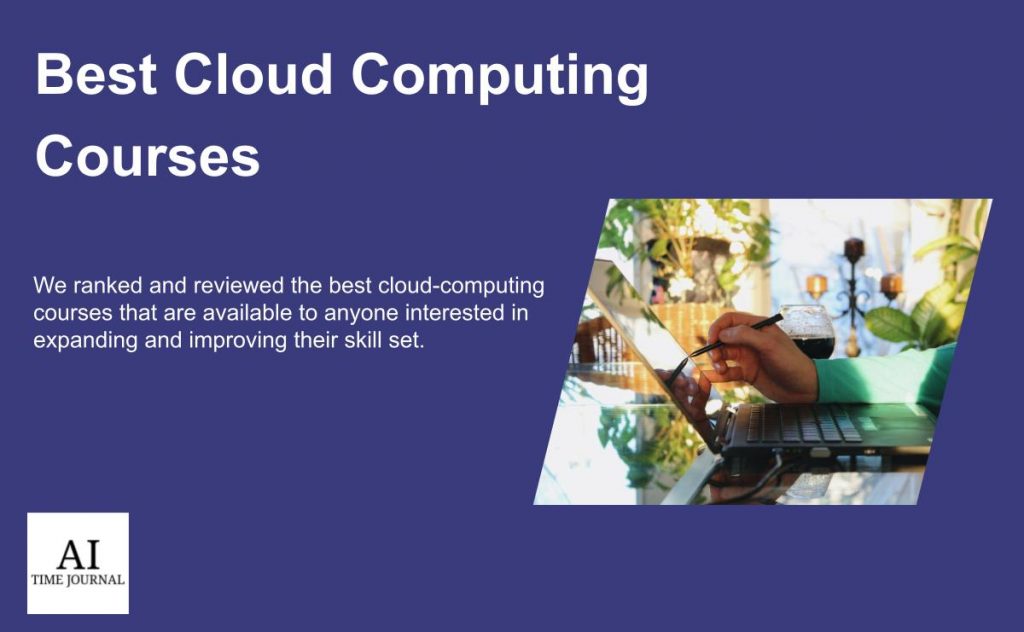 Cloud technology is one of the biggest technological breakthroughs of the 21st Century. The cloud has granted the tech fields innovations such as scalability, unlimited capacity, availability, cost efficiency, and more. 
With these benefits comes a rise in the popularity of cloud computing. Additionally, many companies have integrated the cloud with their standard operating procedures and will continue to do so. Because of this rise in interest, cloud engineers have become one of the most in-demand roles in the tech space. As one of our previous articles states, "The average yearly pay of a cloud architect can reach $198,000".
Cloud computing is the future of how companies will operate their businesses. Thus, mastering cloud computing will make anyone stand out in search of prospecting jobs. Many cloud computing training courses are available for the demand of people wanting to master this up-and-coming field.
These courses are not only aimed at beginners and will enable students to learn at their own pace. 
Just about anyone can benefit from learning more about cloud computing because it applies to most businesses. Therefore, it would be highly beneficial to learn about it early on. 
Below you will find a list of the best cloud-computing courses that are available to anyone interested in expanding their skill set:
Table of Contents
Reviews of the Best Cloud Computing Courses
AWS Fundamentals Specialization
AWS (Amazon Web Services) Fundamentals Specialization has a series of four courses that provide a robust look into Amazon Web Services for current or aspiring IT professionals. 
It covers AWS features and capabilities, as well as the benefits of the program. Once you complete these four courses you gain a more thorough understanding of:
AWS core services 
Key security concepts
How to migrate from on-premises to AWS
How to build serverless applications with AWS 
The best part about this course is that you can learn at your own pace – it is 100% online meaning you can pause the course at any point and revisit it later. Upon completion, you will receive a certification that you can share with possible employers making you a more qualified candidate.
IBM's course, Introduction to Cloud Computing
IBM's course, Introduction to Cloud Computing, contains courses on cloud computing with many case studies across several industries. It begins with the definition and core principles and progresses to its history and provides real-world cases in which the concepts would apply. You also learn about the different cloud service types, deployment models, and cloud infrastructure. The course will also analyze current trends that are emerging in the cloud technology space. 
This course is great for a beginner's skill level – whether you are a pro or a novice who wants to break into this space. The course instructor is Rav Ahuja who is the global program director at IBM. Rav has an extensive background in AI, Data Science, Cloud, and Blockchain technologies. He's given numerous speeches around the world on subjects related to managing and analyzing data. 
Cloud Computing Basics (Cloud 101) by Learn Quest
This course provided by Learn Quest dives into the concepts behind cloud computing exploring what it supports and the delivery of service. You'll study storage services, levels of infrastructure, cloud economics, and Azure services. Additionally, there will be several hosting scenarios that will provide real-world experience. 
It's an excellent course for beginners and takes approximately 9 hours to complete with flexible deadlines which is great for someone who has a job or other scheduling issues. The lessons teach basic concepts in-depth while being easy to understand. If the price is an issue, financial aid is available. The instructor for the course is Jim Sullivan who is a master trainer and practitioner in subjects related to programming. 
Preparing for Google Cloud Certification: Cloud Engineer Professional Certificate
Google has provided a course that results in an industry-recognized certification; the Google Cloud Associate Cloud Engineer certification. With a Google Cloud Associate Cloud Engineer Certification, you can set yourself apart from other candidates by showcasing your commitment to learning and holding in-depth knowledge of Cloud technology.
This 6-part course can help develop a solid foundation to advance the career of any intermediate student in cloud computing and give about 6 + months of hands-on experience. 
This certificate involves Qwiklabs platforms so that students can have real-world experience by applying the concepts in the courses to practical situations. Once you finish the courses, you will have gained the skills necessary for an industry-related job and a career credential that you can add to your resume. 
Building Cloud Computing Solutions at Scale Specialization
Duke's cloud computing course focuses on developing skills directly related to cloud technology. The courses run through foundational cloud computing technology and tie those together to address more complex data engineering solutions. 
This intermediate course has the benefit of a real-world project where you can build a cloud-native solution; you also create a demo video and GitHub repository of code. Real-world projects can give a student experience that will be directly related to the cloud field and can help you approach any situation you might run into while working in cloud computing. You can display these projects on your digital portfolio for future employers to explore.
Noah Gift is the instructor for this course. Noah founded Pragmatic AI Labs and is a professor at Duke's Data Science graduate program. He's worked extensively with AWS and has experience with companies like ABC, Sony Imageworks, Disney Feature Animation, and more.
If you are looking to begin designing Cloud-native engineering and machine learning solutions, Noah will be a great instructor and this course is right up your alley.