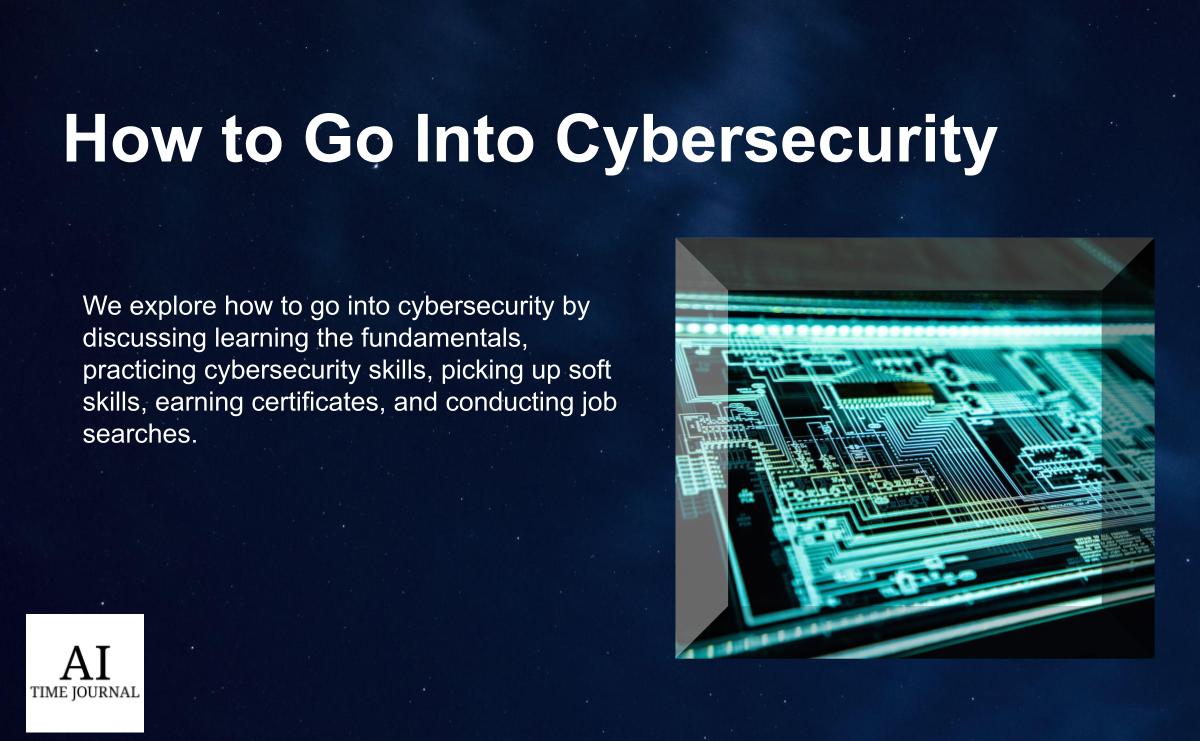 With the digital transformation of social life and business trades, the Internet has become a significant stage for all kinds of activities. Individuals enjoy sharing their daily lives on social media and relaxing with all kinds of online entertainment. Businesses and organizations also benefit from the Internet's big memory, calculating ability, and diverse AI technologies. Especially during the first two years of the pandemic, nearly all social activities were based online.
Well, people's trust and dependency on the Internet also raise another issue: the promise of cybersecurity. The Internet stores all kinds of information, such as personal privacies, government confidentiality, and business cost data. All that information requires high protection, and this is where cybersecurity comes into play.
Cybersecurity is the practice that aims to protect online information, networks, activities, and systems from cyberattacks. As more companies digitalise their operations and global connectivity increases, the demand for skilled cybersecurity architects continues to skyrocket. This surge is particularly pronounced in the context of Cybersecurity Singapore, given the country's dynamic technological landscape, where advanced and ever-evolving technology fuels a high demand for proficient cybersecurity professionals. Nowadays, cybersecurity architecture has become one of the highest-paying professions in the digital job market, with a $141,999 average annual salary. Thus, an increasing amount of people want to obtain cybersecurity skills and become cybersecurity architects, but the question is: how?
Fortunately, the following article will offer you 5 career tips about how to go into cybersecurity.
Learn the Fundamentals of Cybersecurity
To become a cybersecurity architect, first and foremost, you need to learn the fundamentals of cybersecurity. Understanding the current cybersecurity threat landscape is necessary for being a cybersecurity architect since it will help you enhance your ability to identify digital attacks. According to the report of the University of San Diego, some top cybersecurity threats include:
More complicated phishing with targeted digital messages to fool people
Evolving ransomware strategies to steal personal and business databases and use that information for ransom
Making cryptocurrency by crypto-jacking third-party's computers
State-sponsored attacks targeting private enterprise
IoT attacks targeting connected devices between consumers and companies
Practice Cybersecurity Skills
Apart from fundamentals and theories, cybersecurity architecture is also a practical profession that needs high-level technical skills. For instance, coding is one of the necessary skills to become a cybersecurity architect. The following coding languages will become good assistants for your future cybersecurity job: 
C and C++
Python
JavaScript
PHP
HTML
Golang
SQL
Assembly Language
To learn more about cybersecurity skills, this article best Cybersecurity Courses will be a good reference for you!
Develop Soft Skills Relevant to Cybersecurity Professionals
To become a cybersecurity professional, only learning technical skills is not enough. You also need to develop a list of soft skills, which will aid your success in the workplace. Top soft skills relevant to cybersecurity include:
Teamwork plays a significant role in cybersecurity professionals' daily work since cybersecurity can not be done in isolation. Instead, it needs the efforts and wisdom of a team. Thus, cybersecurity employees need to be clear about their roles in a team, do their tasks on time, and communicate with team members actively. 
Communication is not only important in cybersecurity teamwork but also essential for inter-departmental collaboration. Outstanding abilities to listen, understand and express can help cybersecurity employees do a better job when reporting the project's process in meetings and giving a general picture to all technical levels and departments. 
Problem-solving ability is highly required for cybersecurity employees, especially when digital attacks happen. Facing urgent cybersecurity crises, employees need to calm down, think about several effective solutions in a short time, and take action immediately. 
Compressive strength can be super helpful for cybersecurity employees' everyday work. Being a professional in cybersecurity means you will have a heavy workload, deal with tons of data, catch up on deadlines, and occasionally respond to crises. In this case, compressive strength will help you to deal with stress and lead a healthier work life. 
Earn A Cybersecurity Certificate
Apart from all the technical skills and soft skills, earning cybersecurity certifications will also enhance your competitiveness when finding a job in this industry. For your reference, here are some high-valued cybersecurity certifications: 
Certified Information Systems Security Professional (CISSP)
Certified Information Systems Auditor (CISA)
Certified Information Security Manager (CISM)
CompTIA Security+
Certified Ethical Hacker (CEH)
Apply for Cybersecurity Jobs
Congratulations! Now you are fully prepared to become a cybersecurity professional and ready to go into the industry! Just take action and apply for a cybersecurity job. Here are several job-searching platforms for you to begin your journey: