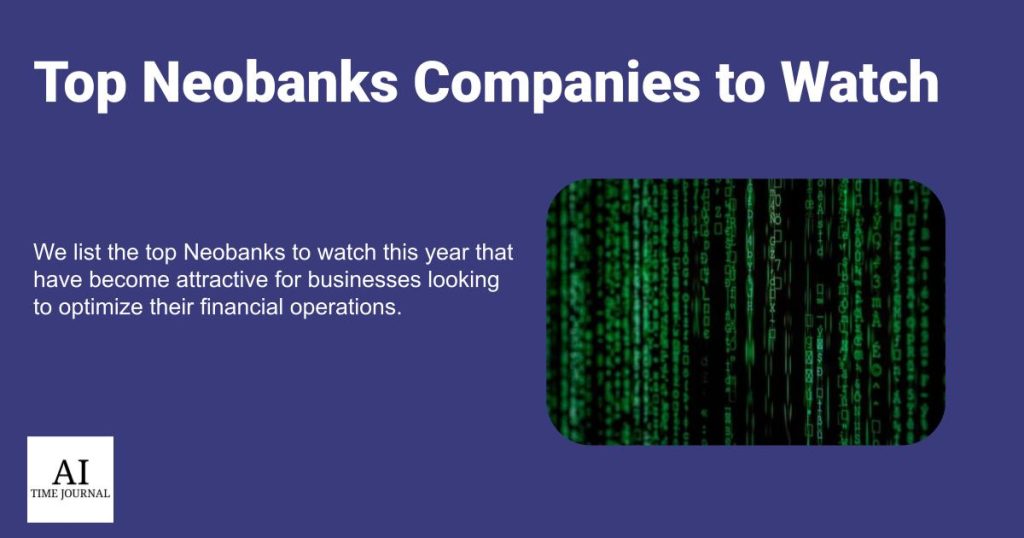 The banking industry has transformed in recent years, with Neobanks disrupting traditional banking models. Consumers are increasingly frustrated with legacy banking providers. Who needs to adapt to changing consumer preferences? Neobanks have become attractive for businesses looking to optimize their financial operations.
Also, to help improve their financial management processes due to lower fees and better exchange rates. According to a report by Statista, it states that the global number of Neobank users will rise to 394 million in 2023. It is a significant increase from 39 million in 2018.
This significant growth is a clear indication of the increasing popularity and relevance of neobanks in the banking industry. This article highlights the top 6 Neobanks companies to watch in 2023. From cutting-edge digital solutions to personalized banking experiences, these Neobanks are set to revolutionize how businesses manage their finances.
Table of Contents
What is a Neobank?
Neobanks are digital-only financial institutions that offer banking services exclusively through online or mobile channels. They are also known as online banks, virtual banks, or digital banks. Neobanks don't have branches or storefronts as standard banks do. And all banking operations are conducted entirely through digital platforms.
Neobanks offer various banking services, including deposit accounts, debit cards, loans, and payment services. All of these things can be reached through a website or a mobile app. They typically focus on providing a streamlined, user-friendly experience, often incorporating innovative features. Such as real-time transaction alerts, spending analysis, and in-app customer support.
Neobanks vs Traditional Banks
Neobanks differ from traditional banks primarily with the following features listed below:
Neobanks:
Digital-only institutions without physical branches.
Accessed through computers, desktops, smartphones, or tablets.
Use advanced technology to deliver banking services more cost-effectively.
Offer a streamlined and user-friendly experience.
Better exchange rates and lower fees
Roll out extravagant features like overdraft protection and sign-up incentives to attract consumers.
Stimulate global competition in the banking industry.
Challenge traditional banks to adapt to changing consumer demands.
Traditional banks:
Operate in physical locations.
It may offer a broader range of services than Neobanks.
Face growing frustration from consumers with legacy banking service providers.
Can benefit from digital offerings by leveraging technology from Neobanks to remain competitive.
The Best Neobanks to Watch in 2023
There is a rising popularity of digital-only banks offering innovative solutions for customers. However, a few Neobanks have stood out and gained recognition for their exceptional offerings.
Revolut is a UK-based Neobank founded in 2015 and now operating in over 35 countries with over 25 million customers in November 2022. The company sells a wide range of financial goods, such as.
Current accounts.
Debit cards.
Foreign exchange.
Cryptocurrency exchange.
Savings accounts.
Insurance.
They enable international money transfer services with no hidden fees. It offers budgeting tools and financial management features like automatic savings and budget tracking. Revolut also provides business accounts.
They are making it popular among startups and small businesses. Recently, it launched premium subscription plans with extra features like travel insurance, cashback rewards, and access to airport lounges. Revolut is a comprehensive platform for personal and business financial needs.
N26 is a German-based Neobank that was founded in 2013. It operates in over 22 countries and has over 8 million customers globally. N26 offers a variety of banking services, including checking accounts, savings accounts, and investment accounts. In addition to this, it offers a variety of features, including the following:
No-fee checking accounts.
Budgeting tools.
Mobile payments.
N26 prioritizes user-friendly mobile apps with a modern and intuitive design. It also has a premium account option, N26 Metal, which offers additional benefits such as travel insurance and cashback rewards. One of its unique features is its global availability in Europe and the US. As a result, it makes it a good option for people who frequently travel to various countries.
Starling Bank is a UK-based Neobank that provides personal and business banking services with over 2.7 million active customers. The account offers overdraft protection, instant notifications, and budgeting tools.
While its business account provides invoicing and integration with accounting software. Starling Bank offers a marketplace banking option, enabling customers to access third-party financial services within the app. It has a range of security features like:
Location-based security settings.
Two-factor authentication.
Biometric authentication.
Fingerprint.
Face recognition.
Starling Bank offers a secure and feature-rich platform for personal and business banking needs.
Monzo is a UK-based digital bank founded in 2015. They provide services such as a mobile banking app and a prepaid debit card. It offers no-fee checking and savings accounts with easy mobile payments.
The app's design is user-friendly and provides real-time transaction notifications for effective expense tracking. Monzo's "Pots" feature enables users to segregate their funds into categories to aid budgeting and saving. Customers can set goals for each pot and track their progress.
Monzo Plus and Premium accounts offer exclusive features like mobile phones and travel insurance, credit health tracking, and rewards. Overall, Monzo is a valuable tool for budgeting and managing personal finances.
Chime is a US-based digital bank founded in 2013, serving over 12 million customers worldwide. Its services include a mobile banking app, a debit card, and a savings account. Chime doesn't charge monthly or overdraft fees, setting it apart from traditional banks.
The savings account offers a 2.00% annual percentage yield with no minimum balance or maximum limit on earning interest. The app provides real-time transaction notifications for easy spending tracking.
Chime's unique "SpotMe" feature enables users to overdraw up to $200 without any fees, unlike traditional banks. Overall, Chime offers convenient, fee-free banking options for customers.
Varo is a US-based digital banking platform founded in 2015. It offers online personal banking with a checking account, a high APY savings account, and debit/credit card services. The platform does not charge monthly maintenance, overdraft, or ATM fees, utilizing revenue from interchange fees and interest income.
Varo stands out for its best savings tools, including the "Save Your Pay" feature. Which automatically transfers a percentage of direct deposits to the savings account. Varo has also launched lending products like personal loans and credit builder loans. To help customers build credit and reach financial goals. With 55,000+ ATMs on its network, Varo provides convenient banking services.
Conclusion
Neobanks will continue to transform the financial industry with their accessible, convenient, and cost-effective digital banking solutions for businesses. In 2023, the above online banks are expected to continue disrupting the financial landscape with their innovative services and user-friendly interfaces.
As technology advances, digital banks are likely to become even more prevalent in the financial sector, providing personalized and flexible solutions to meet the changing needs of businesses and consumers. Therefore, companies must monitor the top Neobanks and consider adopting their services to remain competitive.