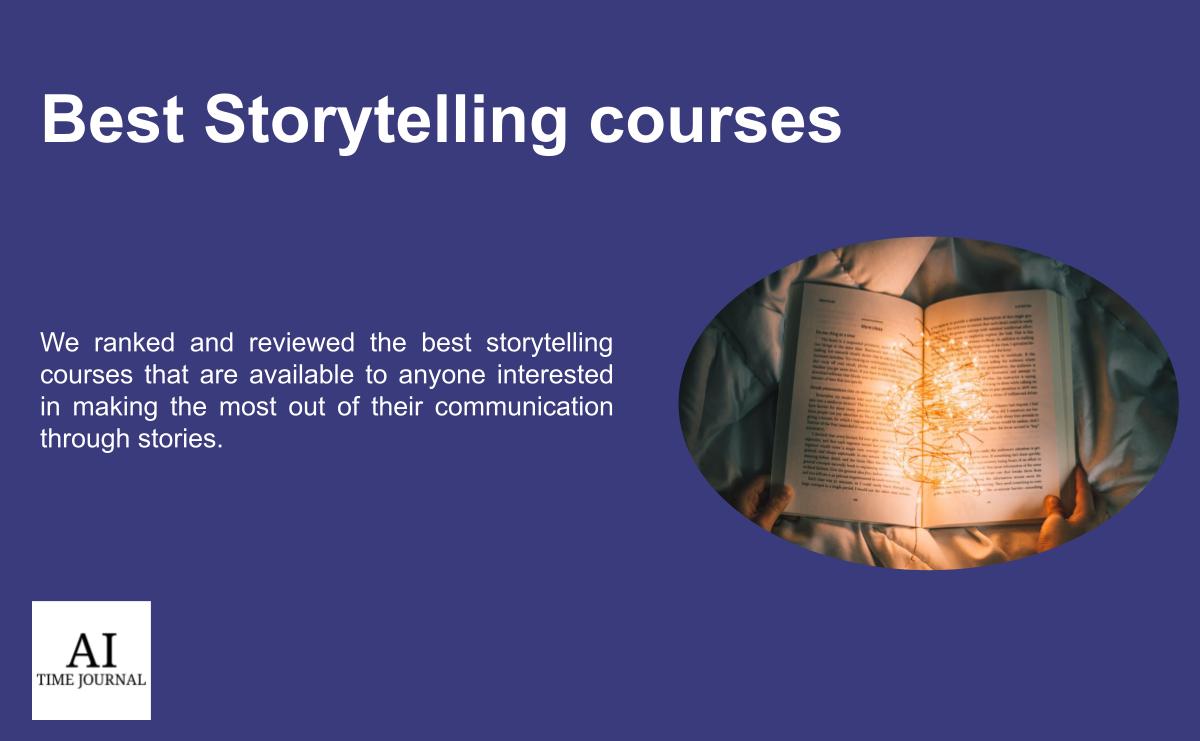 Storytelling is one of the oldest and most useful skills humans have. So much so, that there isn't a single aspect of life where storytelling can't be used for good. Storytelling helps to build connections with people and convey knowledge that isn't only surface-level. 
From the perspective of businesses too, storytelling can be crucial for creating effective teams. Competent teams are important to create a business that is profitable, sustainable, and healthy. Businesses need powerful storytelling to grow and maintain their relevance in competition. 
However, it isn't just businesses that can benefit from storytelling skills. Professionals too can use this skill to build meaningful relationships, market themselves effectively, and become more persuasive. This can help job applicants ace their interviews and also build a name for themselves in their companies.
Entrepreneurs can use storytelling to make their businesses stand out and appeal to consumers beyond facts and numbers. This marketing strategy can help the new brand stand out in the crowd and make it easier to start generating revenue. 
This article mentions some courses that can be used to learn more about storytelling and its applications. All these courses are available on Coursera. 
Table of Contents
Reviews of the best Storytelling courses
Storytelling and Influencing: Communicate with Impact
Effective communication is the backbone of every profession. However, communication skills are quite complex. That's exactly where this course specializes: breaking down the complexities of communication to fit your agenda. Instead of depending on traditional rules and tricks of communication, Storytelling, and Influencing: Communicate with Impact teaches learners about research-backed proven methods of communication. 
With a well-structured syllabus and rigorous assessments, this course just doesn't provide lectures but also opportunities to improve. Arabella MacPherson and Professor Lawrence Ang, are the course instructors and the course is offered by Macquarie University. 
Learners found the course teachers' instruction compelling and interesting and full of practical examples. Additionally, they have found the course, to sum up, the most important lessons needed in professional life, and full of noteworthy materials for later review.
Creative Writing Specialization
Creative Writing Specialization, offered by Wesleyan University is a perfect example of a well-rounded course. From a novice writer to an established novelist, anyone can learn useful lessons from this course. 
Writing is a difficult profession as there aren't enough guidance or job opportunities that professionals can expect. As a result, this course can help writers refine their work further and assess their weaknesses. This course is a great guide for blog writers, content marketing professionals, novelists, etc. 
The Hands-on projects and peer review systems help learners gain practical insights that would otherwise be unavailable with just self-learning. 
Students have found the course syllabus comprehensive and easy to follow. Not only this, but the course also provides extra perks (discounts on Writing software and memberships) upon course completion.
Virtual Marketing and How to Craft Contagious content
Just like the title suggests, the course does exactly that- helps you make contagious content. Virtual Marketing and how to craft contagious content teach businesses how to maintain their relevance. Not only does the course teach the success recipe, but also the pitfalls that result in failures and how to avoid them. This course also focuses a lot on how to sustain viral content so that it is sustainable and starts trends. 
Jonah Berger is the course instructor who is also a bestselling author and writer of Contagious: Why things catch on. With a large social media following and years of expertise in marketing and social influence, he is the perfect teacher anyone could ask for. 
Learners have found this course greatly engaging and impactful. The course is very short (approx. 4 hours) making it easier to complete and also contains plenty of references that students can use later for continued learning. 
Leadership Communication for Maximum Impact: Storytelling
Leadership communication for maximum impact: Storytelling is a pristine example of a course that leaders need to attend. For any functioning team, a good leader is a must. With that, an excellent leader needs communication skills that are up to the mark. This course teaches leaders how to communicate efficiently to build lasting and profitable relationships with clients, companies, customers, and communities. Crafting a success story that is envisioned by the team is an important lesson that this course explores in great detail. 
Instructed by Northwestern University, this course has a phenomenal group of teachers who have curated this multidimensional course.  
Students have found the course instrumental to build the required communication foundations and rigorous enough. This course is a must-have for anyone looking for a broad overview of essential communication skills.