What is your background and how was RAIN started?
My background is in innovation and consulting. RAIN didn't start as a voice AI company — at the time I joined RAIN, the company was doing many things in technology – voice AI being one of them – but it was not the sole focus. We pivoted to voice three years ago when I joined as CEO.

There were so many early indications that voice technology would become ubiquitous. RAIN recognized early on that voice was bigger than those smart speakers we have in our homes. Consumers are now using voice through their headphones, security systems, even the car while we're commuting. This is not another device, it's an interface – a thin layer of technology – that will be integrated into the fabric of our lives.

RAIN had a unique right to win in voice through our technology capabilities and partnerships, so we made the decision to double down and we haven't really looked back. Being hyper-focused on voice AI has really allowed us to stay ahead of the curve and maintain our competitive advantage in this space.
What is RAIN's mission?
Our mission is to make technology invisible, one conversation at a time. We believe that the best technology experiences are frictionless to the point that they fade into the background, making way for human connection and conversation.
Walk us through RAIN's products, and what problems they solve.
RAIN is a conversational AI company that builds voice technology for Fortune 500 companies. We work with companies like Starbucks, Nike, Blackrock and Nestle and we help them understand how to use voice AI to connect with customers.

One of our most salient differentiators has been thinking about voice as a system. This is what we preach to brands. Voice is not a one-off marketing campaign or technology build — it needs to be integrated into your mobile strategy, your search optimization, every aspect of your digital organization. We built a voice experience for Starbucks where customers can say "Hey Alexa, order my regular coffee" into a smart speaker or natively through the Starbucks app and then pick up their coffee order at a local Starbucks. The experience worked so well because you're speaking to an assistant in your home or car… but this is connected to the app in your pocket… which is connected to the nearest local Starbucks store… that syncs with your account anywhere in the world. It's a system solution.
What are the biggest challenges that you are currently facing at RAIN?
We often say that our competition is not another voice company, it's market skepticism around the potential for Voice. RAIN's role has been equal parts evangelism and execution. We invest a significant amount of time in shepherding our clients to this emerging technology and its applications. We understand where our customer is along the adoption curve and meet them there. Today we're finding that brands recognize the long term potential of voice AI as an integrated solution, but the position that we took early on as evangelists has led to much of our brand recognition and success.


How can enterprises leverage conversational AI to make their customers happier and more satisfied?
Voice technology, and conversational AI more broadly, hold tremendous potential to increase customer satisfaction and retention. We don't see voice as a replacement to how brands service customers through other channels, but really as an augmentation of an existing customer relationship. Because voice can offer a high degree of convenience and speed, it can help deliver services to customers more effectively than other modalities such as web or mobile. In hospitality, we worked with Marriott to allow guests to use voice as a concierge service, which alleviated strain on the front desk while also appealing to the many consumers who did not actually want to speak to a human to request new towels or to check the gym hours. In this case, voice was not only effective in reducing overhead, but also offered the preferred customer experience. This is just one example of how voice can strengthen the customer-brand relationship, but it's different for every company. Each brand has their own set of customer journey pain points, and mapping out the role voice can play across that journey is the work we do in our strategy projects at RAIN.
How can enterprises get started with their conversational ai strategy?
One of the first and most important steps to developing a strong conversational AI strategy is getting alignment and buy-in from multiple stakeholders across the company. While admittedly not an easy task, we've seen this connection to be instrumental. It's not enough to just have marketing at the table; you also need input from IT, product, sales and commerce, consumer insights, and even legal. The companies we see succeeding in their voice strategies and activations are those who think about voice as a system, not a silo. This demands a level of cross-departmental collaboration.

It's also important to understand the benefits and limitations of voice today, and build a roadmap that takes the long view. At RAIN, we've developed a process to define voice strategies that make sense of near-, mid- and long-term horizons, which enables companies to de-risk their first moves in voice and at the same time, begin preparing themselves for more disruptive opportunities down the road. Similarly, it's also important to not pigeonhole voice as a smart speaker solution. Voice is now embedded as an interface across a myriad of devices, from our homes to our cars to earbuds, and good voice strategies will treat voice as a behavior, not just a channel or a platform.
Which Conversational AI-related technology trend do you think will have the biggest impact in your industry in the coming years?

A big trend we see coming in the next few years is the consumerization of the enterprise around voice tech. We saw this with mobile, where the iPhone's innovation and dominance in the consumer market eventually led to the demise of BlackBerry. So while voice is primarily a consumer-facing technology today, the familiarity we are breeding with it as consumers will naturally begin to make its way into how we use technology at work. Current voice enterprise offerings are only just scratching the surface of what's possible to voice-enable the workforce of the future.

With our clients, we're seeing growing interest in creating voice-enabled, employee-facing applications. Sometimes the voice application is for a general purpose, such as voice-enabled employee onboarding – and sometimes it's something far more specific, such as hands-free solutions that increase safety for workers at construction sites. We're betting that as the core underlying technologies of conversational AI continue to improve, voice apps will begin to permeate a host of different organizations in a wide range of use cases.
What are the most interesting conversational AI use cases for business that you see emerging in 2020?
We've recently seen a rise in voice commerce both for physical goods and digital goods and we expect that to continue in 2020.
In 2019, we built an exclusive Nike e-commerce experience on Google Assistant – which was the first ever voice-activated "sneaker drop" for Nike's highly anticipated Adapt BB self-lacing sneaker. Supported by a call-to-action on a nationally televised NBA game broadcast, the sneakers sold out in just a few minutes, with consumers purchasing only through voice. Most brands haven't put this level of media against a voice experience, let alone the level of engineering required to execute this feat, but this really demonstrates that the consumer behavior is there.

Voice commerce encompasses much more than just purchasing physical products though; it is also an effective channel to sell digital goods. We're working with multiple companies that are embracing the monetization of voice apps, from unlocking paid content in games to voice-purchasing digital content subscriptions. One brand that's taking an intelligent approach to monetization is the meditation company, Headspace. We built voice experiences on both Amazon and Google for Headspace that have embraced a freemium model, whereby premium content is gated only for members. This sets up the opportunity to convert customers via voice for a broader service – a trend we expect to see grow in 2020.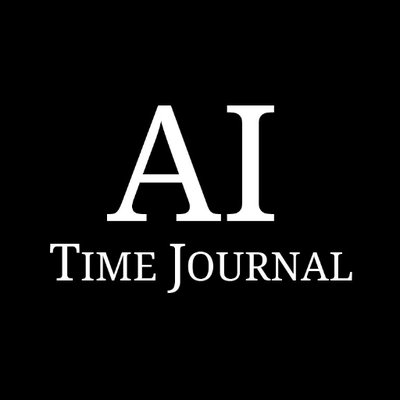 The mission of AI Time Journal is to divulge information
and knowledge about Artificial Intelligence, the changes that
are coming and new opportunities to use AI technology to
benefit humanity.