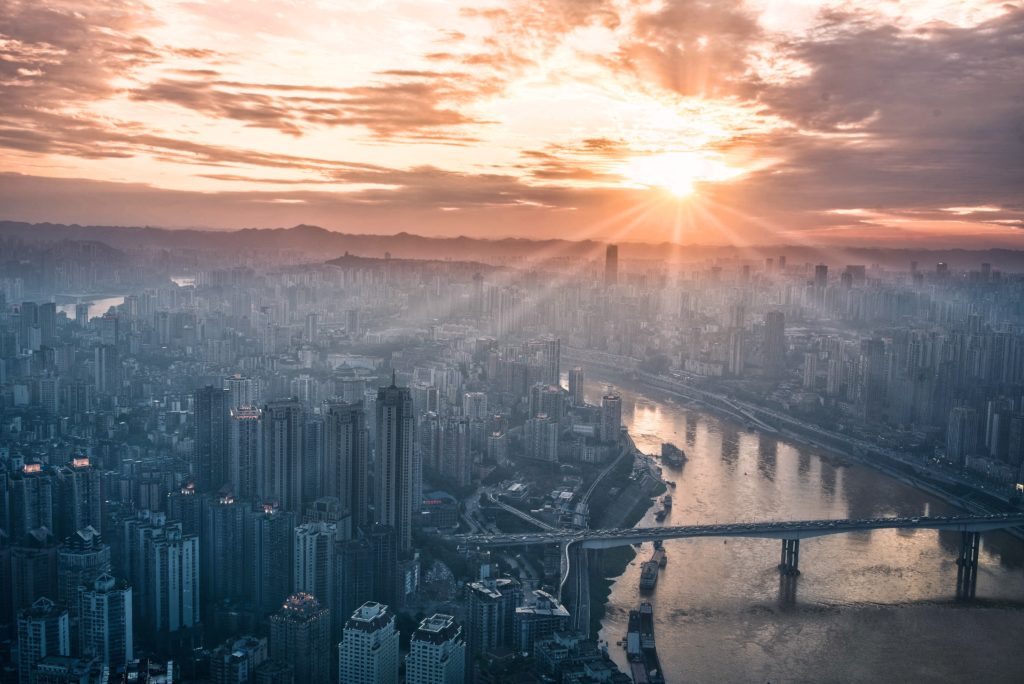 The knowledge and understanding of how to apply AI and comprehend its full potential will be one of the greatest assets in the coming years.
We compiled a list of some of the greatest artificial intelligence books published so far.
The authors include top-level computer scientists, technologists and AI industry leaders, who have shown a deep understanding of AI both at the theoretical and application levels.
Together, these books represent a solid collection of the most thought-provoking scenarios about the opportunities and the changes brought by Artificial Intelligence.
For each book, we report the year of publication, a description, and a bio of the author(s).
Pro tip: if you are into data science, check out our article on the best data science books.
1. Artificial Intelligence: A Modern Approach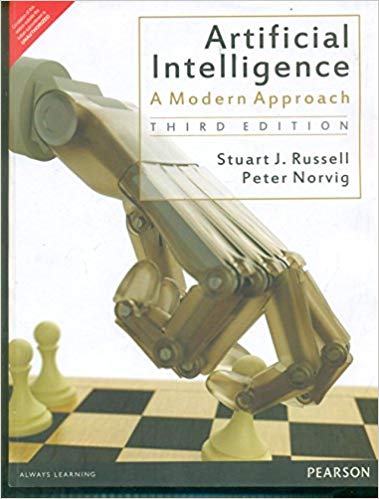 Year: 2015 (3rd edition)
Authors: Stuart J. Russell & Peter Norvig
This is an excellent overview, smart and to-the-point guide of AI for both formal and non-formal learners. We are much interested in the topic as it is quite a fascinating topic that has risen in popularity. So we briefly went through some popular books available online and we are happy to recommend this book which is outstanding from others by its simple, categorized and organized manner. It is amazing to know how much AI is with us every day, as well as even more important what is to come. Everyone is touching AI daily without understanding it would be a big mistake. We highly recommend this for anyone looking to understand more about the topic and its potential applications.
2. Applied Artificial Intelligence: A Handbook For Business Leaders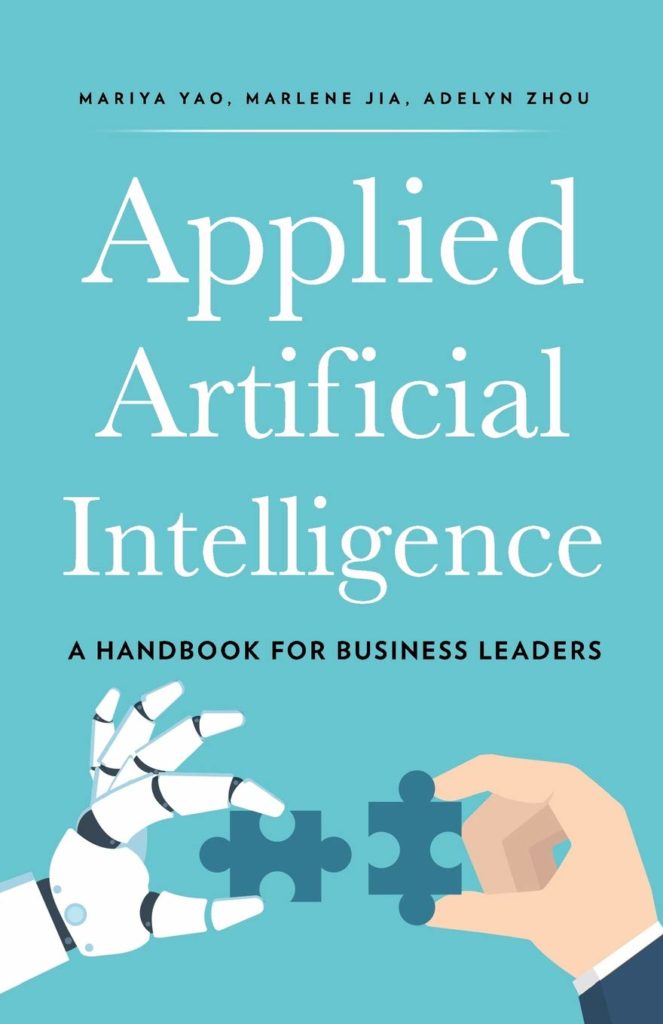 Year: 2017
Authors: Adelyn Zhou, Mariya Yao and Marlene Jia
Do you want to become one of the most successful business personnel? Then, this book will truly make you think of changing your view on having more employers or if everything will be controlled by a computer. I went through the book and it is reader-friendly and densely packed with important information. Times have definitely changed; so you need to be updated to compete with your business colleagues. This is an excellent opportunity to break down how technology has developed and how it will have an impact on the workforce. The author is well-skilled at converting complex terms and thoughts into standard language that most can understand. I'll without a doubt recommend this book to my friends.
3. AI Superpowers: China, Silicon Valley, and the New World Order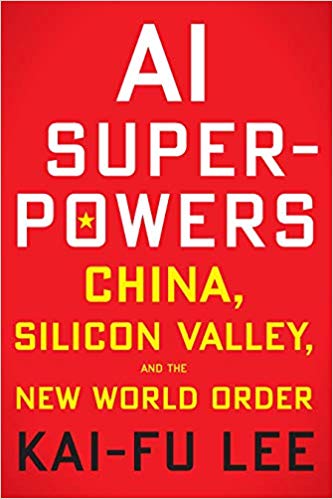 Year: 2018
Author: Dr. Kai-Fu Lee
This is an outstanding overview of Chinese activity and effects on artificial intelligence from a based line perspective. The author, Dr. Lee is one of the leading creators and thinkers of AI. Nowadays, artificial intelligence is a part of our daily conversation, even if not everyone understands exactly what it is. Anyone who is in the urge to understand the downside of unbridled AI advances on humankind will find relevant questions and answers to their questions in this book. We recommend this book as a must-read.
4. Artificial Intelligence: 101 Things You Must Know Today About Our Future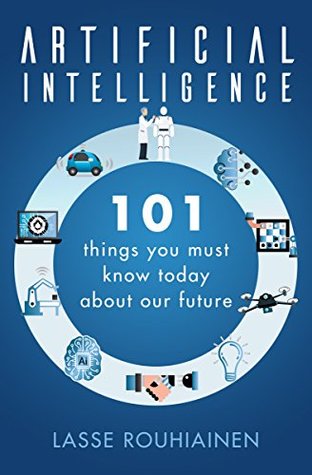 Year: 2018
Author: Lasse Rouhiainen
We think that many people are still unaware of how fast Artificial Intelligence is growing. AI is today and tomorrow of your business as well as your home life. So, this book offers a huge insight that is presented in an easy-to-follow manner. A number of chapters also offer the author's opinions on the coming negative side-effects of the fast introduction of AI into the world. Strengthening your capacities on the subject of AI will provide additional value to your preparation for the future of tech, and this book is the indispensable guide that you've been seeking. If you are truly interested in Artificial Intelligence and how it changes the world, then this is the book for you.
5. Artificial Intelligence For Dummies (For Dummies (Computer/Tech))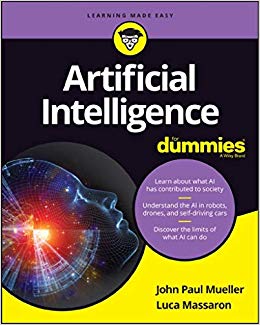 Year: 2018
Authors: John Mueller & Luca Massaron
Artificial Intelligence!!!!! What Is It? How Does It Work? How Can You Leverage It? What is it going to be? We know that most of you are curious to know the answers. There is a lot to think about. To facilitate your thinking, this book offers plenty of new ideas and insights for everyone who interested in our future. This book draws your attention to the history of AI, the role of data, how it is used in computer applications, the medical field, space, and machine learning, area of robots and drones, etc. AI can get smarter more and more as it runs overtime with added bright and dark aspects of it. This brilliantly reflective and forward-looking book helps in educating the community in navigating the storm. Quite a daring intellectual undertaking!
6. Prediction Machines: The Simple Economics of Artificial Intelligence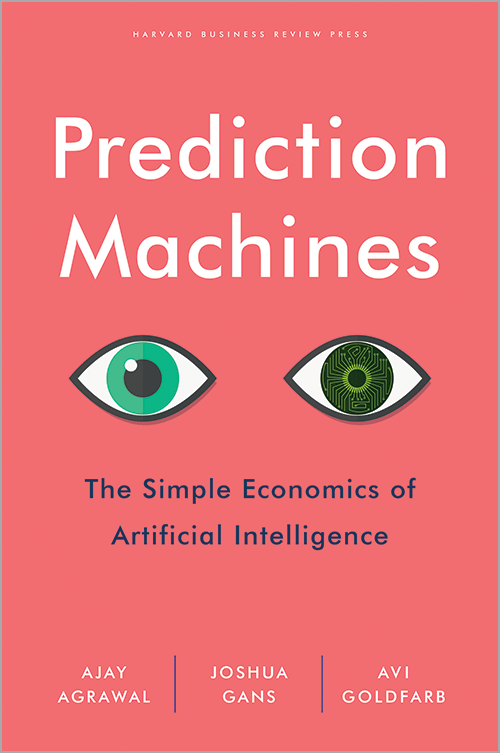 Year: 2018
Authors: Ajay Agrawal, Joshua Gans, Avi Goldfarb
In terms of artificial intelligence, the author provides useful and insightful material on reinforcement learning which is a must for anyone whose real objective is to start a career in the area of Artificial Intelligence. The author uses his expertise to expand on the bigger questions that surround AI. This book is an insightful read about the incredible potential of AI, written from a refreshingly human-centered perspective. Furthermore, it doesn't only build on Reinforcement Learning but it can help further your knowledge of Python and Deep Learning. To be brief, this book is not only a great and fun read but a must-read for AI.
7. Artificial Intelligence: The Insights You Need from Harvard Business Review (HBR Insights Series)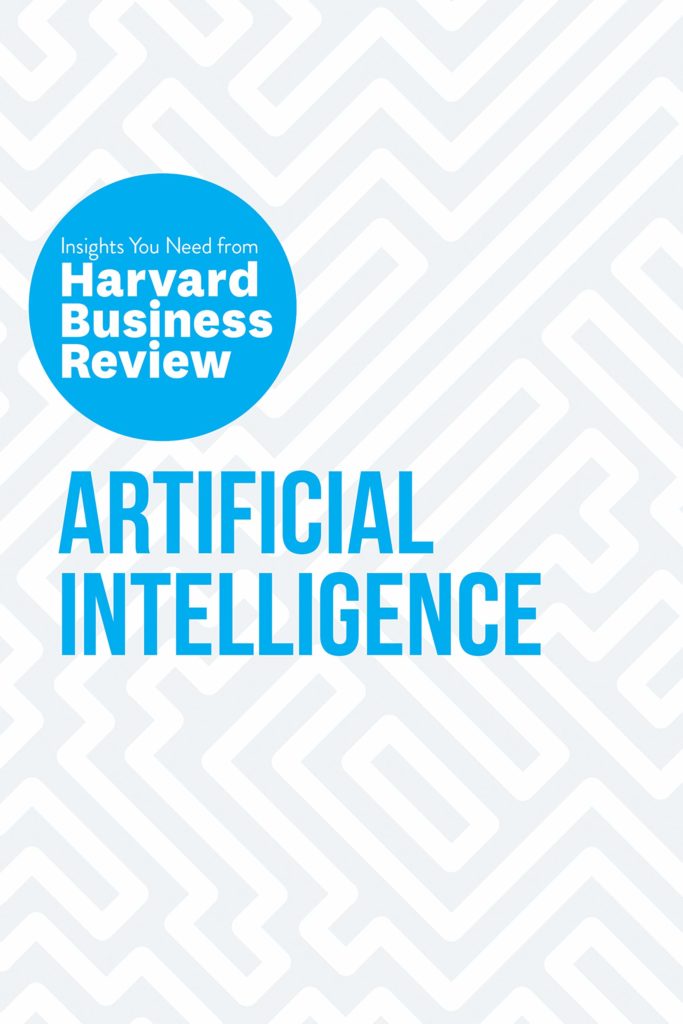 Year: 2019
Author: Tom Davenport, Andrew McAfee, Erik Brynjolfsson and H. James Wilson
This book is really well written and edited. The authors have achieved their goal and providing a broad and easily digestible overview of the key topics of AI. This has the advantage of text that flows well and gives the reader a background in the key concepts without trying to digest all the detail at the same time. The authors enrich their accounts by viewing major developments through a multi-faceted prism. The authors describe AI's challenges, the approaches adopted and the main systems in just enough detail to give the reader a really good insight into the technical substance of the field. The book also describes the funding issues and controversies that have swirled around AI since that very first Dartmouth meeting. If you have an AI library of five or fewer books, this book should be one of them.
8. Deep Medicine: How Artificial Intelligence Can Make Healthcare Human Again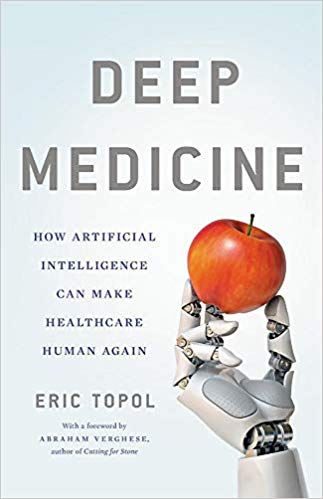 Year: 2019
Author: Eric Topol
This book will help you clear the doubts about the core of Artificial Intelligence and bout its power, its potential, and its abilities. This book is concise, easy to understand and laden with the latest examples from the industries. The writer has aimed this book for the generally curious public, those who like to dip their toes in multiple waters. Purposefully, technical terms have been kept at a bare minimum and scientific notations are rarely used for easier understanding.
9. Life 3.0: Being Human in the Age of Artificial Intelligence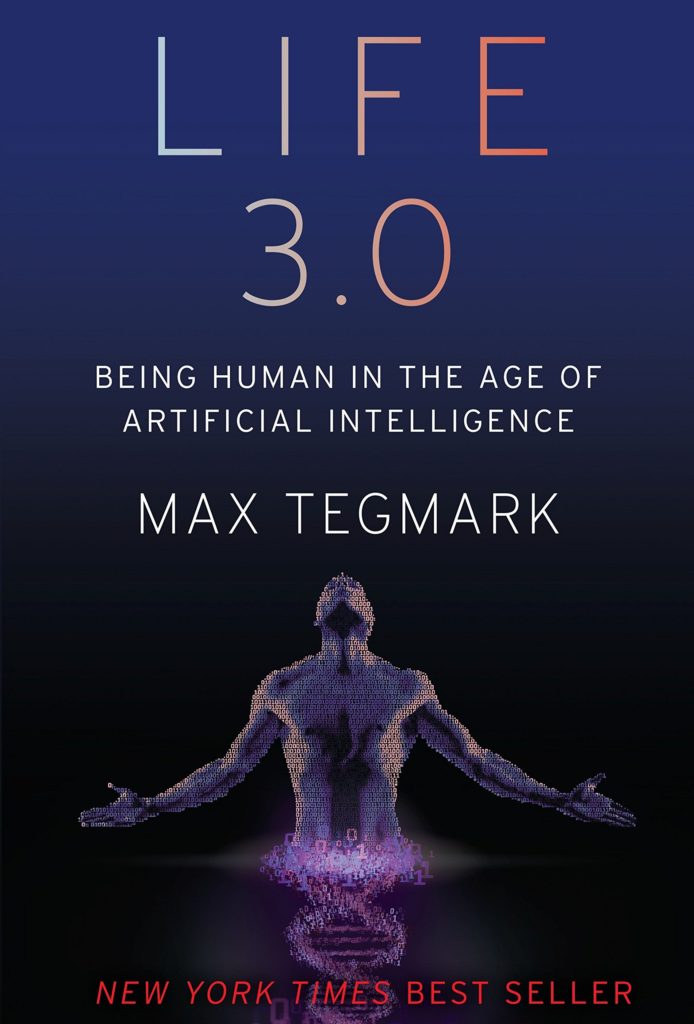 Year: 2018
Author: Max Tegmark
This is a wonderful, humorous introduction to AI that is a fast read which is full of examples. It makes a great gift for friends or family who don't know much about the field, and we imagine it would be especially interesting to teens as well as adults. We think it has more technical details and more interesting, on-point examples that most of you will appreciate. This book is a quick read, explaining to the casual audience how the algorithms that are being used by today's machine learning systems are different from the super-intelligent metallic characters we so often see in movies. Anyone who wants to discuss how artificial intelligence is shaping the world should definitely read this book.
10. Architects of Intelligence: The truth about AI from the people building it
Year: 2018
Author: Martin Ford
"Architects of Artificial Intelligence" has arrived to equip you with a fundamental, timely grasp of AI and its impact on the society. The author provides an introduction that does not require in-depth technical knowledge. Robotics, machine learning, deep learning, NLP are all subjects treated in the book. Martin Ford is clearly on a mission to make AI more accessible by presenting "Architects of Intelligence: The truth about AI from the people building it" to you. It's not only a landmark book but the start of a truly historic conversation about the implications of this exciting technology in Artificial Intelligence.