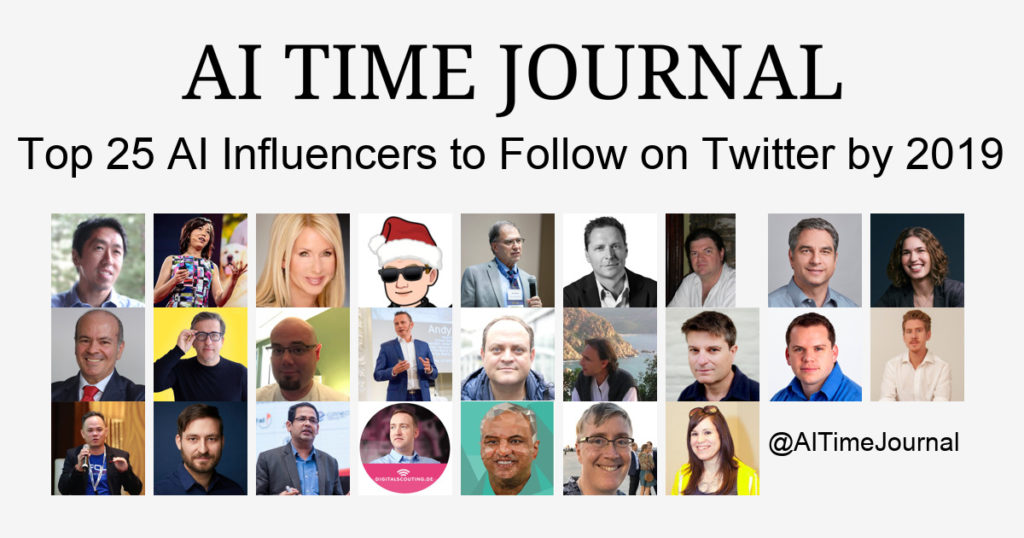 With Artificial Intelligence playing a central role in the era of digital transformation, sharing information and knowledge about the advancements and the opportunities brought by AI is becoming crucial.
The influencers presented in this list are actively sharing information and knowledge about AI and disruptive technologies. They are the co-founders of AI ventures, machine learning professors, data scientists, and tech and digital transformation leaders.
Thought Leadership Comments by AI Influencers on the Trends of AI in 2020
Pinna Pierre:
"Four 2020 Trendy Techs: 5G Edge Computing Ethics in AI & Deep Learning. No doubt : 2020 will be the year of 5G! 5G networks will start to be set up & coupled with Edge Computing, by drastically reducing latency, they will allow real time analysis & thus it will revolutionize many sectors, such as healthcare, industry, sustainability, smart cities or VR/ AR. AI Ethics will be more and more important in 2020. Machine Learning Interpretability will be taken more and more seriously, especially by the biggest companies in order for people to regain trust in AI. Privacy will also become more and more important with the development of facial recognition greatly helped by 5G. Facial recognition & 5G will also often face increasingly strict regulations. Machine learning will focus on less data & more on data quality to better explain algorithms decisions & reduce bias. For deep learning, reinforcement learning could be very trendy. "
Kirk Borne:
"I anticipate that we will see some shake-up in the AI startup space in 2020, as the proliferation of platforms both rises and falls. The variety will rise, with specialized features and user experiences, while some of the duplicated players will be forced to differentiate their products or face declining sales. The heavy duplication in "citizen data scientist" and automated machine learning "AutoML" platforms is heading for a shake-up in the market. The path to success is clear, as customers of these products need to move beyond "AI as a cool tool", to demonstrating value – market relevance and competitive advantage will be what customers will look for. Startups can win by adding unique market-specific features and capabilities to their AI tools, including components that address bias, model drift, algorithmic transparency, and operational scalability AIOps."
Update 24 March 2020: Check out also our list of inspiring data scientists to follow in 2020.
---
Followers: 448,245
Mr. Andrew Ng is the co-founder of an online platform called Coursera. Coursera offers online courses and degree programs which are easily available for everyone. If you want to develop new skills or if you have been wanting to follow your heart and shift to a new career, follow and be inspired by Mr. Andrew Ng.
Followers: 329,829
Fei-Fei Li is a professor at Stanford University and the Co-Director of Stanford University's Human-Centered AI Institute. The mission of the said Institute is to improve human condition through AI Research. If you are a firm believer of the great impact of technology to our society, go and check out Professor Fei-Fei Li's account.
Followers: 306,584
Tamara McCleary is the founder and CEO of a social media marketing company called Thulium. The company offers Social Media Analytics, Social Media Strategy and Influencer Programs. You should start following Tamara McCleary if you are a business owner who wants to promote and engage your brand through Social Media.
Followers: 269,232
Evan Kristel is a top technology influencer and has around 270K followers in twitter. He helps his clients in social media marketing and offers consultancy services. He posts updates on new technology in his twitter account, thus, if you want to be updated, watch out for Evan Kristel's posts.
Followers: 248,421
Kirk Borne is a Principal Data Analyst and a Global Speaker. He ranked as top 1 Digital Influencer of 2019 and going 2020 in the list released by IPFC ONLINE. He posts his speaking engagement which are about Data Scientists in his twitter account, hence, if you want updates, go and check Dr. Borne's account.
Followers: 204,120
Ronald van Loon is also a top AI Influencer of 2019. He helps data driven companies generate value. He has a youtube account where he posts videos sharing insights about AI. He updates his followers in his twitter account on new inspiring videos and live broadcasts. If you want to get inspired and learn more about Augmented Analytics and the like, you should follow Ronald van Loon's twitter account.
Followers: 164,929
Yan LeCun is a professor in New York University (NYU), and a researcher in the field of AI, Machine Learning, Computer Vision, Robotics and Computation Neuroscience. He shares different blog posts regarding technology and current events in his twitter account, thus, if you want some updates on the same, Yan LeCun is worthy to be followed.
Followers: 140,087
Mike Quindazzi is a US Digital Alliance Sales Leader based in Los Angeles, California. He has extensive experience in management consultancy and helps his clients grow and find competitive advantage. He posts development in AI and Robotics in his twitter account. If you find interest in Robotics, he also posts awesome videos in his twitter, thus, you should start following.
Followers: 118,988
Hilary Mason is the Founder and CEO Fast Forward Labs, which is a machine intelligence research company. She posts witty tweets regarding robotics and intelligence research in her twitter account. She has around 121K followers on twitter. You might want to join her followers if you are interested in her witty robotics post and if you also love cheeseburgers.
Followers: 88,825
Mr. Antonio Grasso is a Digital Transformation Advisor, a B2B Tech Influencer, an author and a speaker. He posts different topics about Digital Transformation like Mobile DevOps, Digital Tokens and AI Marketing Techniques in his twitter account. If your hobby includes reading of such matter, Mr. Grasso is fond of posting informative posts about said subject in his twitter, which you should check and see.
Followers: 88,626
Spiros Margaris is the founder of Margaris Ventures. He is the top 1 influencer in Onalytica, a company which specializes in providing Influencer Relationship Management. IHis twitter account features interesting tweets about softwares and machines. If you want additional knowledge in robotics and other interesting softwares, you should start following Spiros Margaris in his twitter account.
Followers: 81,904
Michael Fisher Jr. is a Senior Systems Analyst at Whitcraft Group and a Cyber Security Consultant. He has an interview with Dell about cyber security and AI innovation, and the link is pinned in his twitter account. He posts must-read topics in his twitter account about cyber security and privacy.
Followers: 76,542
Andy Fitze is the Co-Founder of Swiss Cognitive and a Global AI Advisor. He is one of the top 25 AI Influencers to Follow in Twitter in the year 2019, on the list released by AI Time Journal. He posts enthralling tweets in his twitter like expert predictions for 2020's AI development.
Followers: 58,720
Jean-Baptiste Lefevre is a growth-hacker and a social media lover. He is also one of the top AI Influencers on numerous lists released by different organizations. He posts magnificent innovations in AI and robotics. One of his striking posts in twitter is about a prosthetic arm that gives amputees the ability to feel.
Followers: 53,187
Pinna Pierre is a Computer Science Engineer based in France. He is the founder of IPFConline Digital Innovations. He posts innovations and new technology in Robotics in French, hence, if you are looking for topnotch French Influencers in AI and robotics, you should go and check out Pinna Pierre's twitter account.
Followers: 47,144
Martin Ford is the author of bestselling book Rise of the Robots, a book which discusses the impact of artificial intelligence in the labor market. He posts about his other books in his twitter account, as well as links of blog posts about artificial intelligence. If you have read his bestselling book, you might want to check Martin Ford's twitter account for updates.
Followers: 45,825
Peter Skomoroch was the founder and CEO of SkipFlag before it was acquired by Workday in 2018. He has posted several articles about artificial intelligence and technology. If you are involved in machine learning consulting, you might want to follow his twitter account because he posts available jobs for freelancers.
Followers: 39,635
Sebastian Raschka is an assistant professor in University of Wisconsin, a researcher, an author and an open source contributor. He tweets about artificial intelligence and coding. He also shares his insights and intelligent posts regarding said matter, hence, following him in his twitter account is a must.
Followers: 38,918
Alvin Foo is passionate about artificial intelligence, digital transformation, marketing and sustainable development. He is one of the top influencers for emerging technologies in twitter. In his twitter he posts innovation of new technologies like a smart shoes which can help runners be more efficient with the help of technology. If you are interested with such, you should start following him in twitter too.
Followers: 37,482
Andreas Mueller is a Machine Learner, a Python Geek and scikit-learn developer and a Research Scientist at The Data Science Institute at Columbia University. He posts link of his blog posts about artificial intelligence in his twitter account, thus, if you are interested with Mr. Mueller's work, follow him in twitter and be updated.
Followers: 31,898
Vinod Sharma is Digital Transformation Leader, a Keynote Speaker and a Researcher based in Bangkok, Thailand. He posts about understanding artificial intelligence and he maintains a blog where writes technical articles about artificial intelligence and artificial neural networks. If you want to be updated on his intelligent blog posts, follow his twitter account.
Followers: 28,518
Dr. Robin Kiera is an author and speaker who scouts trends around the world. He is one of the top 100 social media and marketing influencer in the list released by digitalscouting.de. In his twitter account he posts about artificial intelligent and improving cyber security. Follow him in twitter for posts of the same nature.
Followers: 24,846
Samiran Ghosh is a senior adviser at Mckinsey an author a speaker and a startup mentor in artificial intelligence. He has several posts in twitter about artificial intelligence, cyber security, new technologies coming in 2020, and articles about sustainability. If you are interested with such topic, follow him on twitter.
Followers: 22,550
Joanna J Bryson is a writer and a researcher of artificial and natural intelligence, based in Berlin. She has a few twitter accounts. One posts about artificial intelligence ethics, and safety while she posts her insights in politics, aesthetics and local news in her other twitter account. She has a lot of intelligent opinions which are very fun to read.
Followers: 15,382
Hannah Wallach is a senior researcher and a professor in University of Massachusetts Amherst. She posts online papers about the intersection of machine learning and HCI and updates are posted on her twitter account. If you have been binge-reading Hannah Wallach's write ups, you should follow her on twitter now.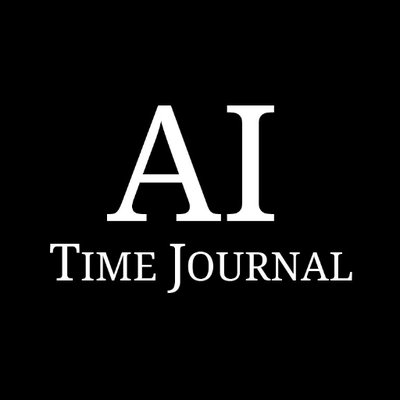 The mission of AI Time Journal is to divulge information
and knowledge about Artificial Intelligence, the changes that
are coming and new opportunities to use AI technology to
benefit humanity.