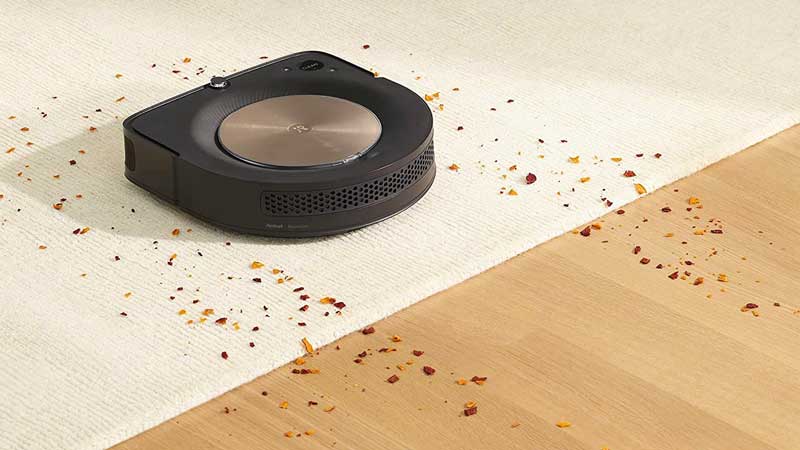 Robot Vacuum Cleaners have been around for two full decades now, and in the past few years, even budget robots have become better and better at almost everything. But there are still some tasks that only a bunch of robots truly master. 
One of these tasks is carpet deep cleaning. One might say it is a major task, since a deep clean is what really makes the difference between a nice "helper" and an efficient automated cleaning system. 
Understanding the difference between a tech-toy and a useful expensive tech device is what we strive to do here at AI Time Journal. 
This is why in this article we're going to see which robot is up to the carpet cleaning task. In our opinion, this is one of the main factors that contribute to the overall user experience. 
Table of Contents
Roombas are just better at cleaning carpets and rugs
If this is not the first time you hear about robot vacuums, you might have heard about Roombas' carpet cleaning abilities. 
In fact, saying that even the less expensive Roomba is going to beat a high end robot from another brand would not be an overstatement. 
Why are Roomba better?
Why is it though, that Roombas are so good at cleaning rugs and carpets? 
Despite the fact that their power suction is usually much lower that the competition, every Roomba is great at cleaning carpet because they feature a patented dual brushroll design.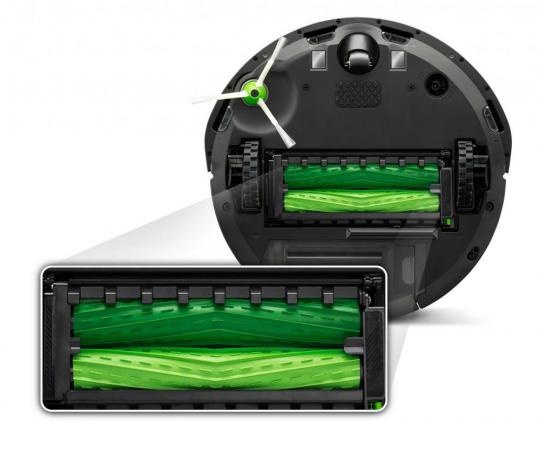 And because of this design their power suction becomes less relevant. Although one might argue that they're not as good as the competition on hard floors. Other companies have in fact developed their own brushes and they're just better at other tasks. 
It's the case of the newly released Roborock S7 with its moving brush roll housing system that seals the cleaning area and allows for great suction capabilities. 
Anyway, since Roombas are so good at cleaning carpets, and since we're here to talk about carpets and rugs cleaning abilities, we'll see a short list of the best Roombas, and a short list of other robot vacuums that are also good, but not only with carpets and rugs. 
High end Roomba: the S9+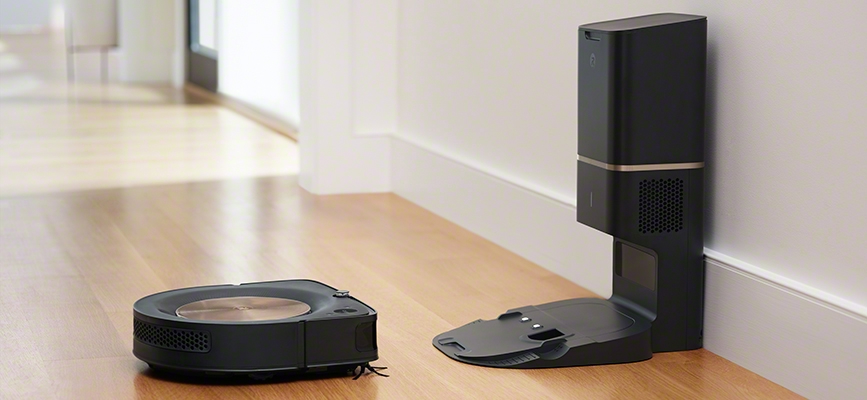 The Roomba S9+ is the best robot vacuum ever at cleaning carpets. It features the same dual brush roll design as any other Roomba. 
What makes the difference, even compared to other roombas, is that the brush roll is much bigger (30% bigger), since it is housed in the front of the D shaped robot. This larger suction design probably establishes overlapping areas in its straight paths and, ultimately, better results.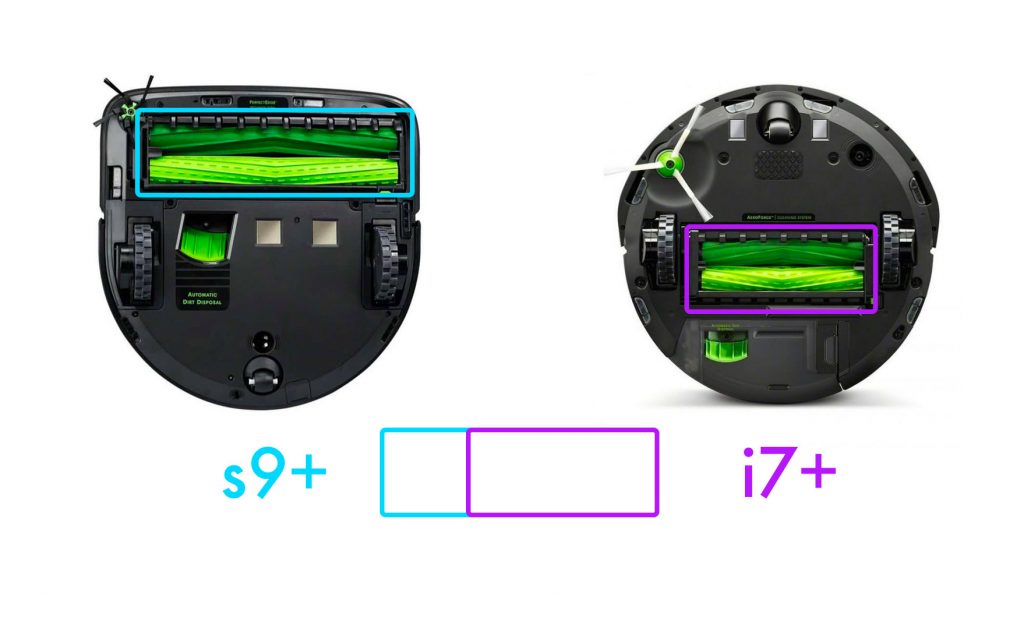 Other notable Pros of the Roomba S9+
Compared to other Roombas, its D shape makes it just better at cleaning corners.
Picking up long hair without having them entangled in the brush roll, also seems something in which the Roomba S9 has beated its predecessors. 
Also, the frontal rotating brush has become much better at handling scattered debris. iRobot says they have adjusted the number of rotations per minute. 
Along with the whole Roomba lineup, the S9 guarantees that flawless user experience with its great app, and vocal commands. 
Some notable Cons of the Roomba S9+
As with all Roombas, the S9 comes at a cost. And it literally is a cost that's going to weigh on your wallet. Although its price has been drastically reduced in the past few months, it still is over a thousand dollars. 
Roomba S9 has shown some problems at "digesting" heavier and larger debris. Although it is able to get them in the end. 
Roomba S9+ Specs
Dimension and weight: 31.2 x 8,6 cm; 3.6 kg
Dustbin capacity: 550 ml 
Max square footage: 4000 square feets – 370 square meters
Battery: Li-ion 3300 mAh
Battery life: 120 min
Charging time: 4 hours
Recharge and resume: yes
Smart mapping: yes
Obstacle avoidance: no
Noise level: 65 – 75 dBA
Mid range Roomba: the i7+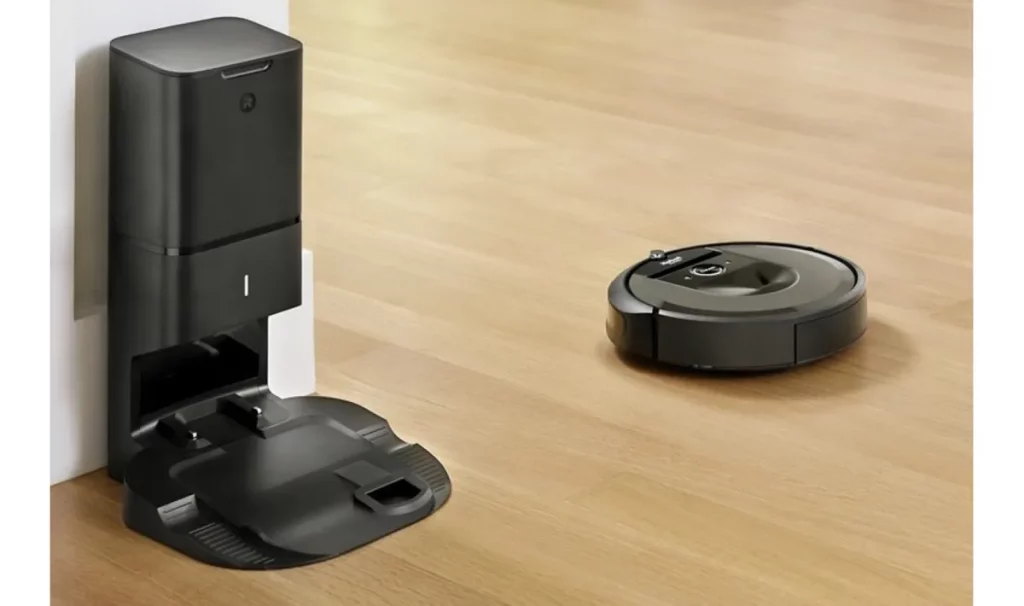 The Roomba i7 is an all time favorite in the robot vacuum industry. This is for many reasons, but mainly because it is perhaps the most complete robot made by iRobot. Meaning it has no particular area in which you get serious or really noticeable problems.
The i7 has been iRobot's flagship robot for about 6 months before being replaced by the newer s9. This fast change in iRobot's lineup, has caused the i7 to become much cheaper. 
Read also: Can Robot Vacuums Go over Rugs?
And since often iRobot's vacuum's issue is their price, the i7 has become very popular. In fact it is one of the most liked robots by the users. 
As for carpets deep clean, it's one of the best robots on the market. The only noticeable difference with the newer s9, is its ability to clean corners and a slightly less good performance with long hair. 
Cons
Not as good at climbing thresholds as the s9
Roomba i7+ Specs
Dimension and weight: 33.8 x 9.2 cm; 3.3 kg
Dustbin capacity: 500 ml 
Max square footage: 1991 square feets – 185 square meters
Battery: Li-ion 1800 mAh
Battery life: 75 min
Charging time: 120 hours
Recharge and resume: yes
Smart mapping: yes
Obstacle avoidance: no
Noise level: 68 dBA
Budget Roomba
Smart mapping, autoepty stations, no go zones, are all very nice to have features and they can drastically improve user experience. 
But they can get pretty expensive, especially when on iRobot's products. So, if you're on a budget and you still want to take advantage of that dual brush roll design, there are good options in iRobot's lineup. 
Roomba 600 series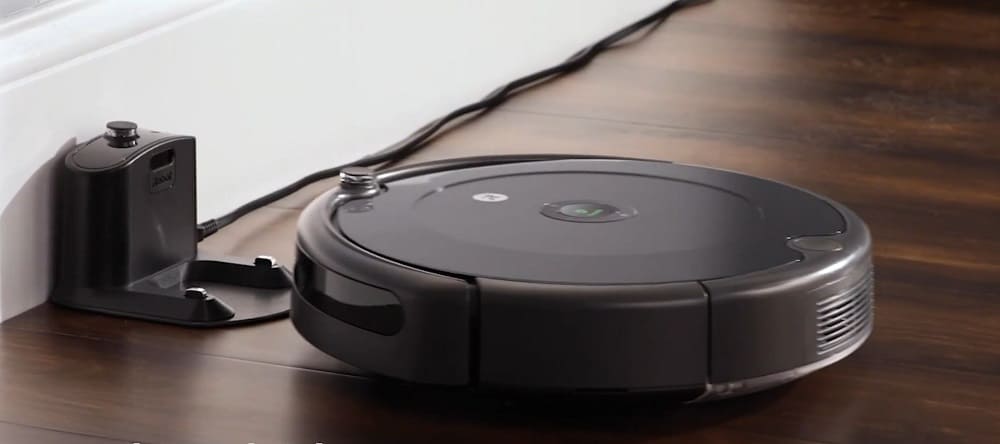 The Roomba 694 is currently sold on amazon for less than 300 dollars, which is an incredibly low price for a Roomba. 
Besides the dual brush roll design, it comes with other interesting iRobot features like Dirt Detect: this technology allows the robot to spot particularly dirty areas and focus on them. 
One thing I should mention is that the dual brush is not the same as the higher end Roombas. So, despite it being very good at cleaning carpets, it is not as good with long hair as the newer version. 
Some good reasons NOT to get a Roomba
Price
Mopping
Other brands are just so interesting
Above you can see three reasons why a Roomba might not be the best option. But let's just stop a moment and think about each of them closely. 
Price 
Roombas tend to be very expensive. This is true as it is true that overall they do not only offer a bunch of fancy features packed in a plastic case. What I mean is that every aspect of user experience is thought out and weighted in order to reduce friction. 
One could say that Roombas are the Apple of robot vacuums. But, as for the computer industry, some products are just great even if they're not made by the leading brand. 
Mopping
Unless you're thinking about getting a Roomba in tandem with a Braava (in which case your budget ranges between $1500 and $2000) you won't get any mopping done by an iRobot product. 
If you're on a tighter budget and you have both hard floors and carpets, getting a vacuum mop robot might be the best option. 
Also, if you only have low pile carpets, getting the best product for carpets might not be as relevant as having a robot that can do some mopping. 
Another key factor is house dimensions. If you live in a small apartment, you might think twice before getting two robots, because they will eventually take out some space in your house. 
Read also: Can Robot Vacuums Clean Multiple Rooms?
Other brands are just so interesting
No doubt roombas are very good. But other brands are just so interesting. It is the case for one of our favorite manufacturers, which is Roborock. Over the years they've launched several robots that have the merit of delivering high end features in budget products. Ecovacs, although not as affordable as Roborock, has also released interesting products that are not as expensive as Roombas.