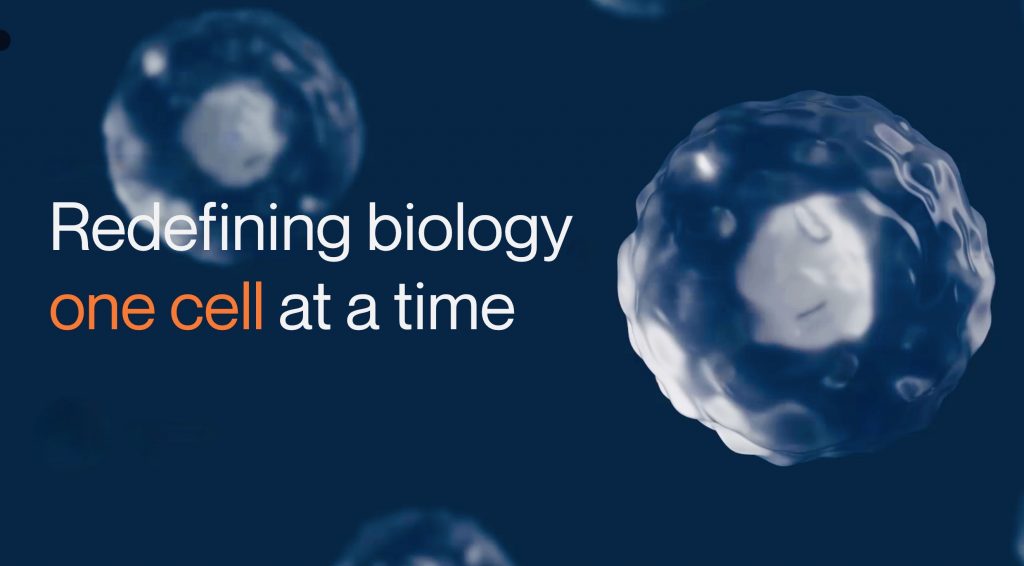 Today Deepcell announced the close of a $73 million B round. Their total funding to date is $100 million. The company plans to use this funding to advance its AI powered single cell analysis platform. Investors in this round included Koch Disruptive Technologies, Andreessen Horowitz, Horizons Ventures, Bridger Healthcare, Casdin Capital and Bow Capital. Jeff Dean, Head of Google Brain, and Matt Mcllwain, Managing Director at Madrona Venture Group also participated in this round. Past investors in the company's seed round and series A include Fifty Years, Data Collective, and Stanford University.
Deepcell combines state-of-the-art machine learning, microfluidics, imaging, and genomics to power phenotype activated cell analysis and sorting. Since Deepcell's AI-powered technology can isolate and capture any cell population based on morphological features, it can be used for a wide variety of research, translational applications, diagnostic testing, and therapeutics. The technology allows for the delivery of intact and viable single cells at high precision with no bias and can be used to isolate any type of cell, even those occurring at frequencies as low as one in a billion. This enables researchers to characterize and gain new insights from single cells at levels of resolution previously unseen with other omics based tools.
Platform Highlights
Continuously Learning AI. Deepcell has created a unique, microfluidics-based technology that uses continuously learning AI to classify cells based on detailed visual features and sort them without inherent bias.
Unbiased Classification. Deepcell's classification is not limited by labels or markers. Their continuously learning AI can differentiate cells without inherent bias, allowing for more robust science.
Hypothesis-free. Deepcell's technology allows scientists to analyze a population of cells without defining a specific target in advance. By basing classification on morphological differences that may be invisible to the human eye, Deepcell allows for serendipitous discovery.
Deep Cell Morphology Atlas. Deepcell uses its Deep Cell Morphology Atlas of billions of cell images to train AI models that provide novel understandings of cellular samples. Using morphological distinctions that may be invisible to the human eye, this AI technology can classify and sort cells with unprecedented accuracy without the need for previously identified biomarkers, labels, or damaging stains. 
Cells remain intact and viable. Deepcell's unique microfluidics platform sorts cells gently, ensuring viability for downstream analysis. Unlike other cell analysis approaches, Deepcell's technology was developed to isolate and collect label-free single cells based on morphology, keeping the cell intact, which is critical for downstream biological characterization. By analyzing whole, unperturbed single cell populations instead of molecular targets on or within cells, Deepcell's technology gives researchers access to a brand new dimension in cell biology and the ability to understand cellular heterogeneity in rich detail. 
Tissue Profiling. Cells within the same tissue express different genes and proteins. Understanding this variation can yield key insights into the tissue's function and state, and ultimately enable improved diagnosis, prognosis, and treatment. Deepcell technology allows researchers to characterize tissue composition at the cellular level by sorting cells based on morphology and supporting downstream analysis. Tissue profiling applications include immunotyping, tumor microenvironment, and cytology.
Cell Enrichment. Cell enrichment is a fundamental process for studies of tumor microenvironments, and other groups of cells that have to be filtered out of broader populations for analysis. Deepcell's technology allows users to pull out cells based on morphological differences for a sample enriched with the desired cell type. Cell enrichment applications include drug development and cell therapy.
Rare Cell Capture. Rare cells such as circulating tumor cells and fetal cells appear in body fluids and can provide information for early cancer detection, cancer monitoring, non-invasive prenatal diagnosis. Deepcell's technology can improve the accuracy of detecting and isolating these cells by offering a novel ultra-specific classification. Rare cell capture applications include circulating tumor cell isolation, non-invasive prenatal testing, and circulating endothelial cell isolation.
Company Highlights
Deepcell spun out of Stanford University in 2017 and raised $20 million in a series A round in 2020. This Series B financing brings Deepcell's overall funding to nearly $100 million. The company is beta testing with 10 organizations including the University of Zurich and the Translational Genomics Research Institute. These organizations are using the platform to deeply analyze melanoma cells and how they might impact disease.
Deepcell's team includes scientists and technologists with diverse backgrounds in AI, engineering, single-cell analysis, and technology development. Co-founder and CEO Maddison Masaeli received her PhD in Biomedical Engineering from UCLA, and did her postdoc at Stanford University in Computational Genomics, where she developed the core Deepcell technology. Co-founder and CTO Mahyar Salek received his PhD in Computer Science from USC, previously founded one of the first companies to ship a deep-learning based solution, and was working in AI at Google before leaving to found Deepcell. Deepcell scientific co-founder, Euan Ashley, is a Professor of Medicine and Genetics at Stanford University and author of The Genome Odyssey.