Ravi N. Raj is the CEO & Co-founder of Passage AI, a company that develops a natural language understanding and processing (NLU/NLP) platform that can be used to create a deep conversational interface for any website or business to interact with their customers.
In this interview Mr. Raj shares insights on conversational AI, the opportunities it brings to enterprises and the future of human interaction with voice-enabled interfaces.
This interview has been featured in the Conversational AI Initiative 2019.

What is your background?
Prior to co-founding Passage AI, I was VP of @WalmartLabs, Walmart's hub for innovation around social, mobile and retail. I came to Walmart through the acquisition of a startup called Kosmix where I was their VP & GM. Before this, I served as Sr. Director of Product Management at Yahoo in the Search & Marketplace business unit.
How was Passage AI started? What is Passage AI's mission?
I started Passage AI in August 2016 with two leading Silicon Valley-based machine learning engineers. Our mission is to use AI to make it possible for large brands and businesses to automatically respond to their customers anywhere anytime.
What opportunities do voice-enabled interfaces bring for enterprises?
Voice-enabled interfaces like Amazon Alex and Goole Home offer another channel for enterprises to engage with their customers, provide customer support, help them find the right product and send them news, deals and offers.

How can enterprises get started with their conversational ai strategy?
Enterprises can get started with their conversational AI strategy by identifying use cases like customer service, IT and HR help desk that are conversational in nature which can be automated using AI. They can then make available their knowledge bases and API endpoints so a platform like Passage AI can be used to create chatbots for these use cases that perform at very high accuracy and response rate.

How can enterprises prepare for the changes in the industry brought by Conversational AI technology?
After identifying use cases that are conversational, enterprises can prepare for the changes in the industry brought by Conversational AI technology by selecting a vendor whose platform is the best fit for their needs and build bots for these use cases using the vendor's platform. In parallel, they can prepare training data like customer service logs and message logs that the Conversational AI platform they choose can use to train the bots so they perform at high NLP accuracy.
What are the biggest opportunities for enterprises to leverage Conversational AI?
Enterprises can leverage Conversational AI to automate responses to a portion of messages and calls from their customers thereby lowering costs and improving customer experience. They can identify functions within the enterprise such as IT, HR, Sales & Marketing where an AI-powered chatbot can instantly answer employee questions and requests thereby improving productivity and efficiency.
Voice will become the primary medium of interaction to control a car, your home, voice-enabled devices and other systems.
How will voice-enabled conversational interfaces change the game?
Natural language expressed in speech or text form is the most intuitive interface known to humans not just to communicate with other humans but also with systems, software and hardware. In certain situations such as when you are driving or when you are at home where your phone or laptop is not next to you, a voice command to your car or an assistant like Amazon Alexa or Apple Siri is safer and much more convenient. As automated speech recognition, natural language understanding technologies continue to mature and IoT devices that can take speech input proliferate at home and at work, voice will become the primary medium of interaction to control a car, your home, voice-enabled devices and other systems.
Which Conversational AI-related technology trend do you think will have the biggest impact in your industry in the coming years?
IoT devices that understand speech and natural language and can perform simple, as well as complex functions at home and work, will have the biggest impact in the industry as they will be used by millions of consumers and workers worldwide.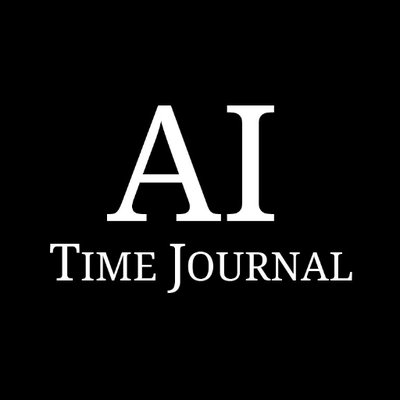 The mission of AI Time Journal is to divulge information
and knowledge about Artificial Intelligence, the changes that
are coming and new opportunities to use AI technology to
benefit humanity.