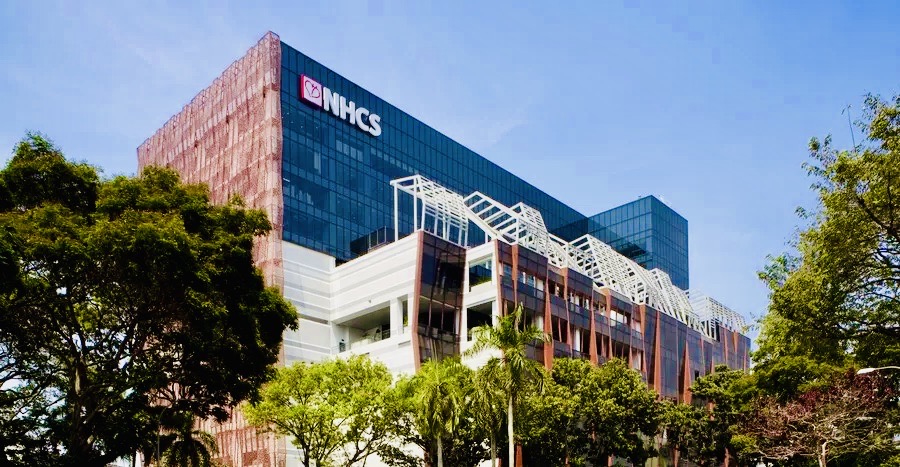 On March 8, 2022 the National Heart Centre Singapore (NHCS) launched the Cardiovascular Systems Imaging and Artificial Intelligence Lab (CVS AI). This is the first AI-driven research laboratory for multi-modal and multi-disease cardiac imaging established by a healthcare provider in Singapore and South East Asia. The CVS AI lab will drive initiatives to improve the precision and efficiency in predicting and identifying coronary artery disease, congenital heart disease and heart failure.
Doctors use magnetic resonance imaging and computerized tomography to take images of the heart and blood vessels. AI can analyze these images in much more detail than the human eye and identify subtle changes. AI can provide an enhanced level of detail giving clinicians important insight of the patient's condition. For instance, AI can detect sub-millimetre changes beyond the human capacity, such as empowering MRI to evaluate the curvature of the heart at 0.5mm, and to detect and monitor subtle changes in cardiac muscle injury when blood vessels as small as 0.2mm in calibre are not supplying cardiac tissue. These details can help doctors to track and monitor the progression of disease and manage treatment at a much earlier stage.
The National Heart Research Institute Singapore (NHRIS) at NHCS is located on the Singapore General Hospital Campus. This allows for an influx of real world data that will help the AI algorithms improve. Principal Investigator Zhong Liang and his colleagues recognize the value of the vast information collected and available in NHCS from cardiac imaging. NHCS set up the CVS AI research laboratory to leverage the power of AI to harness this information to enhance the prediction and detection of cardiovascular disease.
Objectives of the CVS AI Research Lab
To provide AI techniques in capturing and interpreting cardiac images to detect and predict cardiovascular disease
To conduct in-depth assessments of cardiovascular disease amongst at-risk populations in Singapore
To enable the discovery new knowledge of complex patterns of cardiovascular disease
World's Longest Life Expectancy
Singapore has the world's longest life expectancy at 85 years. The number one cause of death in Singapore is cancer followed by cardiovascular disease. Due to recent medical advances in diagnostic testing and cancer treatment, healthy life expectancy in Singapore is 74 years. NHCS is committed to developing its research capabilities and has made excellent progress in several key areas of translational and clinical research including heart genetics, cardiovascular imaging, acute myocardial infarction, heart failure, and data sciences. In 2021 NHCS launched a telemedicine initiative to provide remote care to patients with stable conditions. The program includes telephone and video consultations for a wide range of clinical care and services.
The National Heart Centre Singapore
The National Heart Centre Singapore cares for more than 120,000 outpatients and performs 17,000 cardiac scans every year. The 12 story National Heart Centre building is the largest national and regional referral centre for cardiovascular diseases in Singapore. It provides comprehensive cardiac care ranging from preventive, diagnostic, therapeutic to rehabilitative services, and houses the nation's only Heart and Lung Transplant Program. NHCS continues to pioneer the rapid adoption of leading edge cardiac innovations in Singapore, including left ventricular assist devices, percutaneous aortic valve replacement, mitral and tricuspid valve repair, and stereotaxis for atrial fibrillation ablation.
SingHealth and NHCS are collaborating with Singapore Innovate to further the adoption of AI in healthcare. Last week they announced a collaboration with National Supercomputing Centre Singapore (NSCC) and NVIDIA. SingHealth will develop AI algorithms to predict a patient's risk of cardiovascular events. To support this effort, NSCC will construct and deploy a supercomputer at SingHealth's Singapore General Hospital Campus and NVIDIA will provide access to its pre-trained artificial intelligence models and unique software development tools.
International Collaborations
NHRIS has established strong collaborations with international universities and hospitals including Stanford University, Harvard University, Duke University, Imperial College London, University of Oxford, and UCL.
NHRIS has also developed important partnerships with AstraZeneca, Merck, Boston Scientific, Roche, Bayer, Illumina, and Novo Nordisk.
Boehringer Ingelheim partnered with Enleofen to research and develop drug therapies, which will help reverse inflammation and fibrosis in diseased organs. Enleofen is a spinout company from NHCS and Duke-NUS Medical School, under the SingHealth Duke-NUS Academic Medical Centre.
Bayer and NHCS entered into a five-year collaboration agreement to set up a "Center of Excellence for Explorative Cardiovascular Studies", with the aim of boosting patient-centricity in research and development (R&D) and improving treatment outcomes in cardiovascular disease management.
NHCS researchers identified a unique lean diabetic phenotype among Asian patients with heart failure. NHCS researchers together with Asia-wide investigators launched the Asian Diabetes Outcome Prevention Trial (ADOPT), a multinational clinical trial, to help prevent heart diseases in high-risk patients with diabetes.