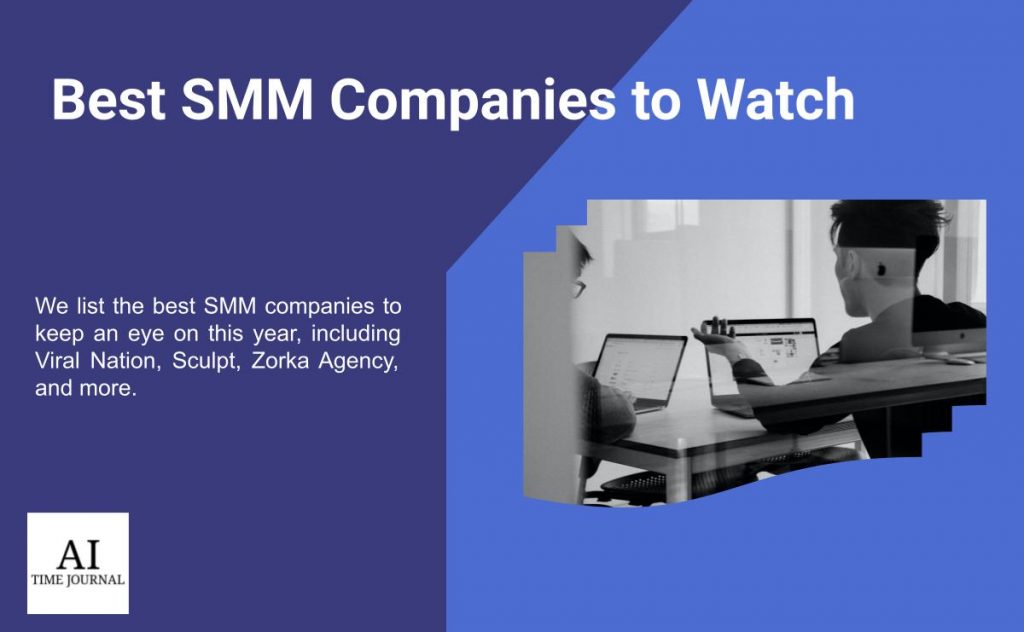 Have you ever wondered why you buy some goods based on other people's or influencers' recommendations or after seeing an online ad? This is how digital and social media marketing works.
In the modern world, it has become clear that marketing strategies, if developed and applied correctly, provide companies with many opportunities, such as increasing profit, creating a brand image, or winning a competitive edge.
Hence, developing the right marketing strategy is crucial for any business, which brings many innovative SMM (short for social media marketing) companies to the market. The supply growth; therefore, it gets harder to choose a trustworthy and reliable partner who will execute your marketing strategies. In this article, we list the most innovative SMM companies to keep on your radar this year.
For more on marketing and business, check out these articles: How Web 3.0 will Change Digital Marketing and Best AI-powered Advertising & Marketing Software. 
Founded in 2014, Viral Nation is a Canada-based company that provides numerous AI-powered services and technologies, marketing services, talent services, and platform & tech options. The suggested marketing services include influencer marketing, paid & performance media, creative services & content marketing, and blockchain & Web 3.0.
Working in collaboration with the world's most innovative brands, such as Canon, Coca-Cola, Disney, Meta, Microsoft, and more, the company is also broadly covered by the press and media and has developed many award-winning campaigns. Viral Nation creates viral campaigns across numerous industries, as well as runs its own talent agency represented by athletes, gamers, content creators, and celebrities. If you are looking for a partner who will make your brand go viral, this SMM company is perfect for you. 
Launched in 2012, Sculpt is a business-to-business (B2B) social media marketing company that helps businesses succeed with the help of marketing. The company offers its customers various options, such as paid social media advertising campaigns, advertisement production, testing & reporting, as well as drift marketing automation.
With such well-known clients as Allsteel, Pearson, Collective Data, and more, Sculpt managed to help many B2B clients in such industries as legal, healthcare, SaaS, and finance. So, if you own a business and need a solid marketing advisor, this company is a great option. 
Socialistics is a relatively young marketing agency located in the United States. One peculiarity that allows the company to win a competitive edge is its focus on content above all else in order to generate sales, leads, and customers. Socialistics collaborates with small and medium-sized B2B and B2C businesses; however, the organization develops and utilizes various personalized approaches in any case.
Some of the SMM services offered by the company include social media management, pay-per-click (PPC), content creation, influencer marketing, social sales campaigns, and more. Socialistics is result-oriented, which is supported by its motto: "Likes don't pay bills. Real results do." Hence, this company is a must for every small and medium-sized business that wants to be a strong player in the market. 
Looking for an innovative and reliable marketing agency? Zorka Agency is a great option! The company offers its customers to increase LTV and ROI metrics with the help of smart and creative approaches based on their goals, values, and strategic plan.
With such well-known customers as Wargaming, Gameloft, Domino's Pizza, AliExpress, and more, Zorka Agency has many attractive marketing solutions to suggest. For instance, the Zorka Performance solution allows you to drive paying users to your mobile app and launch a successful outreach campaign. Moreover, with the help of the Zorka Gaming option, the company will develop creative and effective influencer campaigns with gaming audiences for you. If you are in search of innovative marketing solutions, consider Zorka Agency as your potential marketing advisor. 
If you need to attract new users to your app, then Phiture may be a great option for you. The company can equip your product and marketing teams with the knowledge and skills for launching a successful marketing campaign or simply managing the campaign for you.
Being "a multi-award-winning mobile growth consultancy and agency," Phiture partners with such heard brands as SplitMetrics, SensorTower, CleverTap, Airship, and more. The company offers many marketing options, including: 
App Store Optimization
Performance Marketing 
Retention/CRM
Growth Consulting
Subscription Optimization
Also, on the company's website, you can find various positive case studies for such companies as Deezer and Headspace.
Stargazer is one more great influencer marketing agency that offers many effective marketing solutions, such as influencer strategy & activation, UGC content creation, TikTok ads & account management, and more. Thanks to collaborating with the world's most innovative startups and brands, including Google Pay, Voodoo, Cove, Mercari, and more, the company has many interesting case studies.
Founded in 2016, Stargazer aims to "create branded content with influencers at scale." To reach and constantly support this aim, the company established a team of talented and inspired professionals that develop new effective marketing solutions every day. If you have not thought about influencer marketing before, maybe it's a sign for you to work with Stargazer and achieve better results. 
Are you looking for predictable marketing results? Then SmartBug Media is the perfect solution for you. The company specializes in intelligent inbound marketing and revenue operations, as well as design and development.
Thanks to the Intelligent Inbound option, SmartBug Media helps its clients generate more leads. The Revenue Operations option helps the company's customers administer their CRM, deliver data automation, and implement new integrations. Also, SmartBug Media's creative team will make your brand noticeable by helping with your logo design, branding, storytelling, photography, web design, and more. If you are in search of a trustworthy and creative marketing partner, you should take a closer look at this company. 
We've already mentioned several influencer marketing agencies; however, this one stands out from the line. inBeat is the number one micro-influencer agency in North America that collaborates with such well-known brands as Nordstrom, Disney, Nissan, Mogo, Prose, and more. Not only does the agency work with the top 2% of creators, but also provides its customers with clear and measurable results.
If you still have doubts about inBeat Agency, you can check out some content pieces from the company's creators provided on the website. In addition to influencer marketing, the agency offers such services as UGC marketing, TikTok marketing, and paid advertising. Moreover, the Paid Advertising option consists of various innovative and unique options, including product sampling, Snapchat advertising, TikTok advertising, and high school advertising. 
The first thing that captures your attention when you visit this company's website is the creative and entertaining design that proves Media Bounty's professionalism right away. The agency believes that "environmental and social innovation drives business performance." Media Bounty works with many brands that help bring the world to a sustainable economy.
The agency offers various marketing solutions, from creative production, testing, and branding options to strategy and media offers. For instance, you can check all of Media Bounty's services and evaluate its teams' creative skills by looking at various case studies provided on the website. 
Last but not least on our list is Firebelly Marketing. The company has valuable experience working with many big brands like Netflix, Sony, Cisco, Thirsty Fox, Fiji Water, and more. Some of the SMM services the agency offers include: 
Social media auditing
Social media management
Social media advertising
Studio services (videography, graphic design, etc.)
Influencer management agency and more.
Firebelly Marketing focuses on the social aspect of marketing, which means that the company pays all attention to increasing brand likeability. Hence, if you are looking for a marketing advisor who is an absolute professional in social media, Firebelly Marketing is a must for you.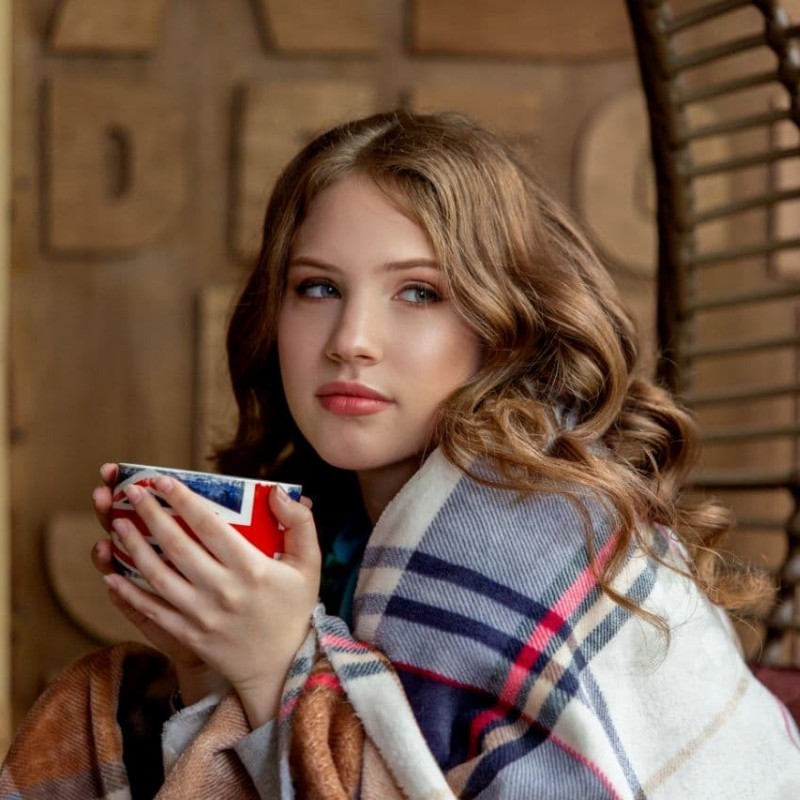 Hanna is a first-year student at the University of Nicolaus Copernicus, Torun. After leaving her previous university in Belarus, she moved to Poland to study Cognitive Science and its application in Marketing. She is deeply interested in modern technologies, specifically AI and Metaverse, and their influence on society.