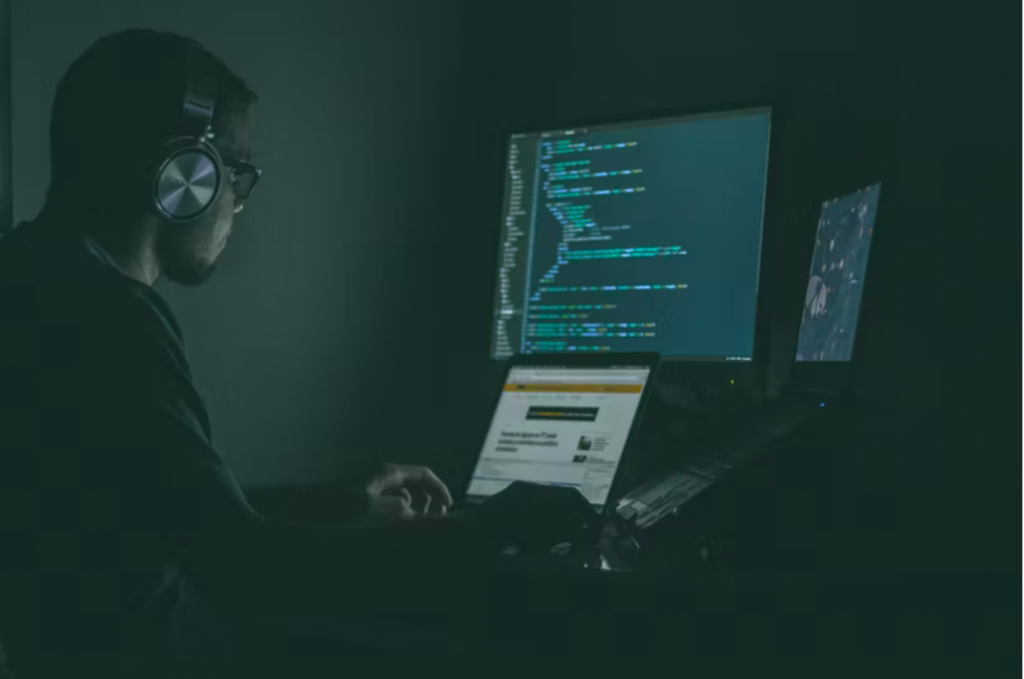 Artificial Intelligence or AI has long transcended its label as "buzzword."
AI has already permeated a slew of industries, powering products from self-driving cars to CRM platforms. 
Cybersecurity companies are among the first to adopt AI, developing solutions that preemptively (and effectively) combat cyber threats. And with cybercrime up by 600% since the pandemic hit, the need for more aggressive cybersecurity is greater than ever.
The state of cybersecurity
According to Ponemon Institute's Cost of a Data Breach Report, the average cost of cyber-attacks sits at $3.86 million. 
In terms of financial damage, the healthcare industry suffered the most. But other organizations also had pressing concerns related to cybersecurity, particularly those that allow remote work due to COVID-19. 
70% of companies that allow remote work anticipate bigger data breach costs. These companies also worry that the increasingly remote workforce will also increase incident response times. 
Despite being around since the 1980s, cybercrime is still a huge problem for businesses, governments, and households. In fact, it likely won't go anywhere anytime soon. 
However, organizations and end-users can bolster their cyberdefense through AI-powered solutions. 
How AI can impact traditional cybersecurity
The use of AI and cybersecurity automation to fend against cybercrime isn't exactly new. But due to the prevalence of remote working and the ongoing pandemic, the interest in automated security solutions rapidly grew.  
Data shows that AI in the cybersecurity market will be worth $38.2 billion in 2026 — up from only $8.8 billion in 2019. 
Here are some of the ways AI is being implemented for cybersecurity: 
1. Vulnerability tracking
The number of new vulnerabilities in the digital space is known to skyrocket year after year. 
Traditionally, vulnerability management initiatives can help organizations defend against attacks soon after they're identified and cataloged. But now that the task of tracking and managing vulnerabilities has become insurmountable, organizations turn to AI to automate the process.  
AI, specifically through machine learning, can build behavior profiles for servers and individual users — rigorously monitoring for anything potentially malicious. Organizations can take advantage of this technique, also known as User and Event Behavioral Analytics (UEBA), to halt attacks before they cause any harm. 
2. Bot busting
On the internet, pieces of software programs created to automate harmful activities — AKA 'bots' — are nigh impossible to combat without similarly automated procedures. 
Bots are a dangerous asset in a hacker's arsenal. They can be used to carry out DDoS attacks, automate phishing emails, mine data from infected systems, and more. 
With AI, companies can implement a holistic filtering system that can detect malicious traffic. They make the task of analyzing behavior data and building baselines to discern bots from real users much more manageable for cybersecurity teams. 
3. Predictive threat hunting
Predictive threat hunting is another proactive approach that allows security platforms to identify threats before symptoms appear. 
Traditionally, threat hunting is commenced by cybersecurity operations after a red flag has been raised. The problem with this method, however, is that organizations needed a reason to hunt — giving the intruder time to lurk and potentially cause significant breaches. 
Organizations can incorporate automation to accelerate the threat identification and apprehension processes. With predictive threat hunting, risk scores are typically used to determine whether action needs to be taken. 
4. Continuous Security Validation
Continuous Security Validation or CSV is the ongoing, automated cycle that involves running simulated attacks and finding weaknesses in the strands of your cyberdefense. 
Some solutions employ AI and machine learning to automate the validation cycle. This can help organizations establish baselines and ensure that their cybersecurity measures are in tip-top shape with minimal input. 
CSV can be offered as a unified platform by cybersecurity vendors, or can be preplanned and prepared by organizations. The former allows for a more streamlined implementation, while the latter gives the organization more control over testing parameters. 
Boutique CSV strategies grant the opportunity to integrate advanced testing methods and tools such as breach and attack simulation and specialized pen-testing. It also gives organizations the chance to source threat models from intelligence frameworks like MITRE ATT&CK. 
While going hands-on involves more grunt work, it's a surefire way to reduce long-term costs and assure that your cyberdefense can stand up against the latest threats.  
5. IT inventory assessments
An AI system can be used to automate breach risk assessments in your IT asset inventory. 
Devices, user credentials, software, and associated application permissions must be covered in these assessments. The AI will then be hard at work to map potential attack vectors, giving you a head start in terms of reinforcing your cyberdefenses. 
Other ways to take a proactive stance against cybercrime
While AI has definitely transformed the cybersecurity landscape, in no way does it diminish the importance of cybersecurity preparedness. 
Let's face it, a good chunk of security breaches still result from human error. As such, it's important to raise awareness and provide adequate training among those who handle precious company data on a day-to-day basis.
Below are some steps your organization needs to take today in order to stay protected:
Use red teaming to assess and optimize your organization's cybersecurity response.
Adopt the "Zero Trust" model to keep your network secure. 
Invest in cybersecurity trainings to improve your team's cyber safety habits. 
Encrypt and back up all your sensitive data. 
Have your systems and cybersecurity budget evaluated by professionals.
Provide your workforce with up-to-date, secure tools to discourage the use of free and dubious software. 
Conclusion
Outside cybersecurity, artificial intelligence holds a promising future for organizations across industries that live and die by data. 
It goes to show that systems made to automate essential yet time-consuming tasks and reduce human error can supercharge the function of businesses, software applications, and consumer products. When it comes to cybersecurity, compiled reports from organizations that deploy automated solutions show that they're faring better. 
We're still not out of the woods yet, especially considering the fact that dozens of cyber-attacks are being executed per second — even as we speak. But as the AI industry continues to mature, an end to the war against cybercrime could be on the horizon.