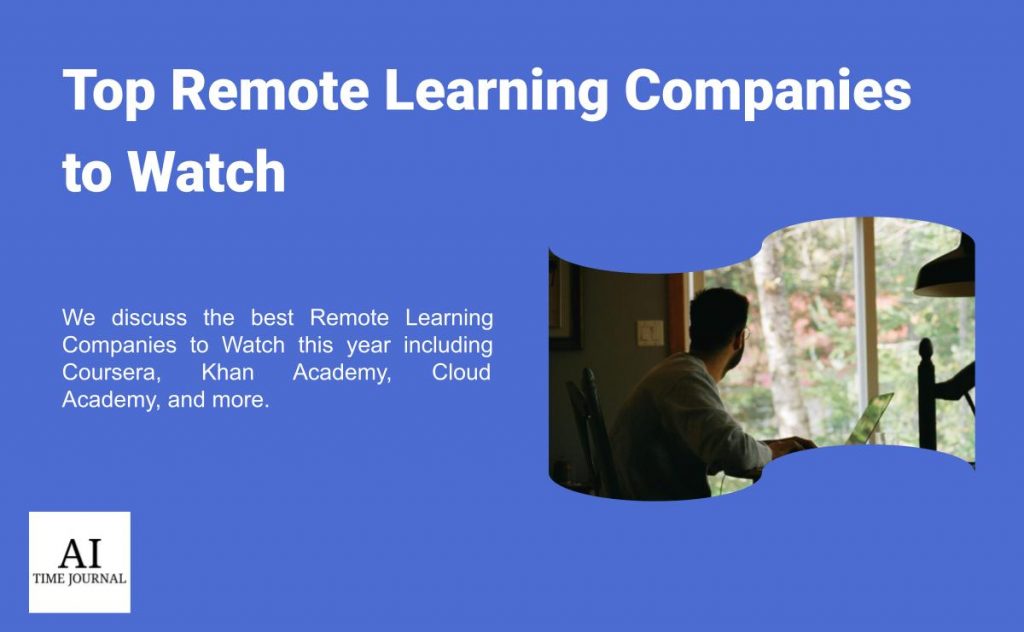 During the lockdowns throughout the COVID-19 pandemic, many schools and universities were forced to shift online. Classes, homework submissions, and even exams were held online via various services, such as Microsoft Teams, Zoom, Slack, or Discord. Although the obligatory quarantine has ended, many discovered the advantages of remote learning during the pandemic and now prefer online learning over in-person classes.
With the rise in demand for effective remote learning services, numerous startups and well-known companies have entered the market. In this article, we review some of the best remote learning companies to keep on your radar this year and list their advantages.  
For more on remote working, check out these articles: Top Companies for Remote Workers to Watch and Top Productivity Companies to Watch. 
One of the most popular online course platforms, Coursera offers various educational programs, courses, and professional certifications in many fields. Partnering with numerous giants and leading universities like Google, Imperial College London, Stanford, IBM, and more, Coursera provides educational programs in every field of study, from data science and database engineering to UX design and well-being.
Gaining knowledge is important, but it is also crucial to proving you possess certain qualifications to your future employer. Therefore, not only does Coursera help you to expand your knowledge, but also allows you to receive certificates that prove your professionalism. These certificates issued by the company are widely accepted by many employers across many industries. So, if you are looking for a platform to improve your skills or take courses online, Coursera is the perfect option for you. 
When in high school, we don't really know what subjects will be relevant for us in the future. For instance, you'd always thought that maths would be your primary focus, but during your gap year, you decided to be a doctor. Now you have to revisit the biology and chemistry programs you had in high school. Luckily, Khan Academy has your back.
This online learning service allows users to revisit school courses in many subjects, from algebra and geometry to biology and space sciences. Additionally, there are other useful courses aiming to improve your life skills, such as personal finance, growth mindset, social & emotional learning, internet safety, and more. This platform is perfect for people who need to relearn the basics of various school subjects and for parents of school attendees who want to help their children succeed. 
Always wanted to enter the tech world but never got a chance? Cloud Academy provides you with every resource needed to build a successful career in the tech industry. On the platform, you can learn and practice tech-related skills, such as Linux, artificial intelligence (AI), machine learning (ML), DevOps, and more.
Furthermore, Cloud Academy not only offers numerous learning opportunities for individuals but also it also has many interesting solutions for businesses. For instance, the company helps organizations visualize, build, and manage their software development, cloud, and data skills "in one enterprise platform." If you are in search of the best tech courses, Cloud Academy is the first company to check out. 
Founded in 2010, Udemy is a platform for learning and teaching online. On the platform, you can choose from over 204,000 online video courses from various categories, from web development and data science to marketing and personal development. Trusted by many leading companies, such as NetApp, Volkswagen, Nasdaq, and others, the company provides you with everything you need to succeed – relevant knowledge, creative tasks, and professional supervision.
Udemy is great not only for students but also for teachers who want to become instructors. The company provides teachers from across the world with the tools and skills to teach students the subjects they are passionate about. Hence, we can say that Udemy is a platform where passionate instructors and motivated students meet. 
Created by MIT and Harvard in 2012, edX is an open online class provider that allows students from around the world to access courses from many leading universities, such as MIT, Harvard, Berkeley, Boston University, and more.
What is great about this online learning platform is that it offers courses as well as university degrees. For instance, on the website, you can easily pursue a Bachelor's degree of science in economics and finance or a Master's degree in Product Management. Moreover, many courses have free options, where you have to pay only if you want to receive a certificate of completion. So, if you want to take a course for yourself, you should take a look at edX. 
Headquartered in New York, SkillShare is an online learning platform that provides users with courses available through a paid subscription. The company offers courses in various categories, from animation and design to illustration and film. What is special about this company is that the available courses are created and taught by real industry experts. SkillShare describes its teachers as "icons, experts, and industry rock stars excited to share their experience, wisdom, and trusted tools."
Many students successfully completed numerous courses on the platform. On the website, you can find various examples of student projects and testimonials. You can not only examine these projects but also leave comments, like, or vote for them. So, if you are looking for a platform that will allow you to gain professional knowledge and share it with others, SkillShare is a great option. 
Working in collaboration with LinkedIn – an employment-networking online platform – LinkedIn Learning offers courses that are most relevant to your career. The platform finds keywords, such as marketing, SEO, engineering, management, etc., on your personal page and provides you with a list of the most relevant, up-to-date, and top-ranking courses.
Moreover, if you are a manager at a company, you can buy courses for your team. This option allows you to educate your team and save on their training simultaneously. So, if you are looking for courses and educational programs suitable for your professional development, LinkedIn is the first company to check out. 
FutureLearn is a London-based online education platform that allows its customer to learn new skills with leading universities and industry experts. With many partners worldwide, such as King's College London, University of Glasgow, and more, the company has different subscription plans, including FutrueLearn Unlimited which provides you with limitless short courses, CV-boosting certificates, and flexible learning for only $28 monthly.
The company offers numerous short courses, for instance, Introduction to Cybersecurity or People Management Skills, that are convenient and well-organized. Moreover, FutureLearn has an offering called ExpertTrack that allows you to become an expert in your industry with the help of a series of in-depth courses. 
Offering free coding classes in many programming languages, such as Python, C++, Java, etc., Codecademy is another great online learning platform. If you are a beginner in coding, you can find many useful materials on the company's website. For instance, in the section "New to Coding," you can find several lessons that can help you decide on the right course and introduce you to the basics of coding.
Additionally, if you are not sure where to start, you can take a short quiz that will provide you with course recommendations and personal career advice. On its website, Codecademy posts many success stories of its students, so if you want to get some inspiration, you should read one of those. 
Founded in 2010, CreativeLive provides users with numerous online classes in art, photography, design, marketing, and more fields. Through its courses, the company helps you do what you love and learn the skills you need for your career, hobby, and life.
An interesting feature on the company's website is a map that depicts all the students learning right now on the platform. CreativeLive has many advantages, including classes by the world's top creators, focusing on real skills, and helping in discovering your inner creator. In addition, to get inspiration, you should check out the numerous student stories that are published on the company's website.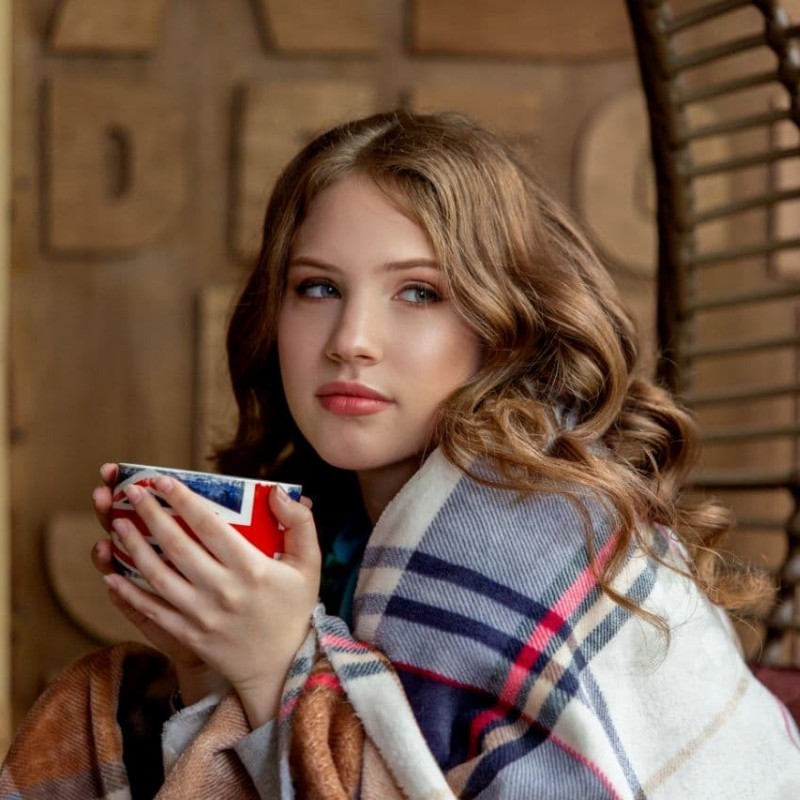 Hanna is a first-year student at the University of Nicolaus Copernicus, Torun. After leaving her previous university in Belarus, she moved to Poland to study Cognitive Science and its application in Marketing. She is deeply interested in modern technologies, specifically AI and Metaverse, and their influence on society.