Homo Sapiens are on earth from around 315,000 years now, we as a race started our evolutionary journey, first 50,000 years ago, when we saw a radical shift in human evolution. Ever since then we have been working hard to evolve into a far more advanced and innovative race. This is when we were struck by the Internet of Things(IoT), a wand of magic to turn the tide of technology onto a futuristic and advanced path. Soon, we saw IoT, entering every aspect of life and Homo Sapiens started to recognize themselves as Smart Homo Sapiens.

As a race, we are moving on a higher pace towards the "smart" realm. With smart cars, smart-watches, smart cities and many more, IoT is transforming human lives into smart lives. A report by Markets and Markets, suggests that the global IoT market size will grow from $170 billion in 2017 to $561 billion by 2022, at a Compound Annual Growth Rate (CAGR) of 26% during 2017–2022. Data is a representation of the fact that IoT is transforming the industrial and financial business practices into a more digitized form.

Here, we will explore 5 such IoT future applications that can transform the Homo Sapiens to Smart Homo Sapiens!
Smart Agriculture:

Agriculture is almost 20,000 years old, but there are very few innovations in the process of agriculture. We still use many conventional methods of agriculture. Though, in recent times, we have seen a surge in innovations in the agriculture sector, integrating the conventional methods into modern technology and advanced techniques. The use of IoT technologies can transform agriculture into smart agriculture.

We reviewed a proposed smart agriculture mechanism based on IoT as can be seen above, through this proposed model we can Monitor various soil properties from each farmland and environmental conditions periodically through remote IoT devices that can be used by multiple farmers, they can record crop production data after harvesting their grown crop. They can store all these data at a central place of the cloud storage.

Even they can also connect all the agriculture communities like agro product vendors, farmers, the Ministry of Agriculture & AgroBanks, and agro marketing agencies. This can help to enhance the distribution process of products effectively, it can be equally distributed among farmers, buyers, and agro vendors. The Ministry of Agriculture can help to execute new policies and schemes effectively for farmer's welfare and progress.

Aggregation of such Big-data will be analyzed for the requirement of the fertilizer overtime for the current crop and will help farmers in mapping the crop production and also the soil properties.

We reviewed a proposed smart agriculture mechanism based on IoT as can be seen above, through this proposed model we can Monitor various soil properties from each farmland and environmental conditions periodically through remote IoT devices that can be used by multiple farmers, record crop production data from the farmers after crop harvesting and stores these data at the central place as in the cloud storage.

Then we can also connect all the agriculture entities like farmers, agro marketing agencies, agro product vendors and the Ministry of agriculture and AgroBanks. This will help in the distribution of products from farmers to buyers and from agro vendors to farmers. Through the Ministry of agriculture, governments can effectively execute new schemes and policies for farmer's welfare and progress.

Aggregation of such Big-data over time and will be analyzed for fertilizer requirements for the current crop, mapping of crop production to soil properties.
Smart Energy:

Why we need smart energy? A single spark of fire that sets the human race on an energy race has been picking up the pace and is now, killing its origins. The average energy price index for 2018 was $90.7 real USD and that has been a little reduced currently in 2019. But, the average fuel costs are increasing, the demand for electricity is more than ever. With smart energy solutions, we can save more energy, cultivate efficient ways to use energy and decide high usage points that need to be focussed on.

A smart Metering solution that can acquire, manage and report energy data from the electricity and water meters such as I/O voltage, I/O current, water flow, velocity, pressure etc with IoT based devices can render great results. These critical data can be analyzed to easily target the consumption pattern and perform demand planning. It can help reduce consumption and in turn saving valuable energy resources.

Smart Transportation:

We have seen smart cars already quite popular among the global automotive industry and consumers and we are also witnessing soaring sales of smart electric cars. But, the rise in private vehicle count and the decline of public transport systems has rendered traffic congestion, higher emissions, and soaring fuel consumption.
Answer to these challenges is a smart public transportation system. A smart public transportation system can configure an economical schedule to determine the set of legitimate requests and accommodate transportation requests, among other requests, to increase the profit.

This will render low traffic congestion and keep the economic viability of public transport systems through effective traffic management. Effective management and data analytics of traffic patterns and passenger behaviors can help the system understand the modifications and adjustments to a superior smart public transport system.

Smart Environment:

One of the most challenging tasks for the human race at present is coping up with climate change, global warming, and its deadly effects. Governments and organizations all over the world are trying hard to find several innovative ways to reduce pollution levels and save the environment from a disastrous fate. Many governments are even hiring mobile app developers to develop smart apps that can help people monitor and regulate effective ways to save their surrounding environments.

IoT has redirected these innovative ideas into a new realm of "Smart Environment". Smart Environment is monitoring, controlling and regulating the factors and equipment affecting the overall environment ecosystem. This can be done through the integration of various smart devices, data analytics, and data mining techniques.

Using several IoT based technologies, tracking and managing effective waste management tools can be done. smart waste management services can be executed by, connecting intelligent waste containers, to a control center where a central unit will process the data and determine the optimal management and route the collector truck should follow.

We already saw how can we use smart transportation systems to manage emissions. Further, smart monitoring of air and water pollution can be conducted through various IoT technologies and predictive models can be created through data mining and data analytics for extreme weather conditions.

Smart Governance:

Smart governance can be achieved by effective integration of Public Financial Management (PFM) and Government Resource Planning (GRP). IoT Improves governance through a single view of data and effectiveness through automated controls. Various phases of governance like policy planning, determination of schemes, execution and decision making can be made easy through data aggregation and effective analysis of behavior patterns through data analytics.

One of the important factors in any government planning and decision making is, engagement of citizens and IoT can Improve citizen engagement for the effective smart government through transparency portals and citizen relationship management.

Signing Off
IoT and AI can definitely shape the future of the human race to a better and efficient way of life. As we observed that these technologies can optimize the monitoring and regulation of our day to day devices to help us convert our life to more smarter means and ways. There is no doubt that the future is more exciting, amazing and something to cheer about!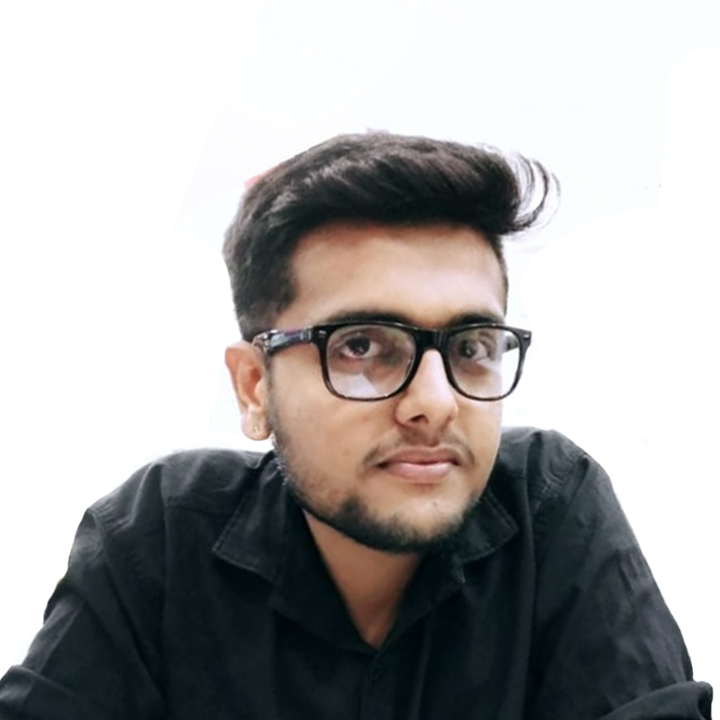 Contributor
Manoj Rupareliya is a Marketing Consultant and blogger. who has been writing for various blogs. He has previously covered an extensive range of topics in his posts, including Business, Technology, Finance, Make Money, Cryptocurrency, and Start-ups.
Opinions expressed by contributors are their own.