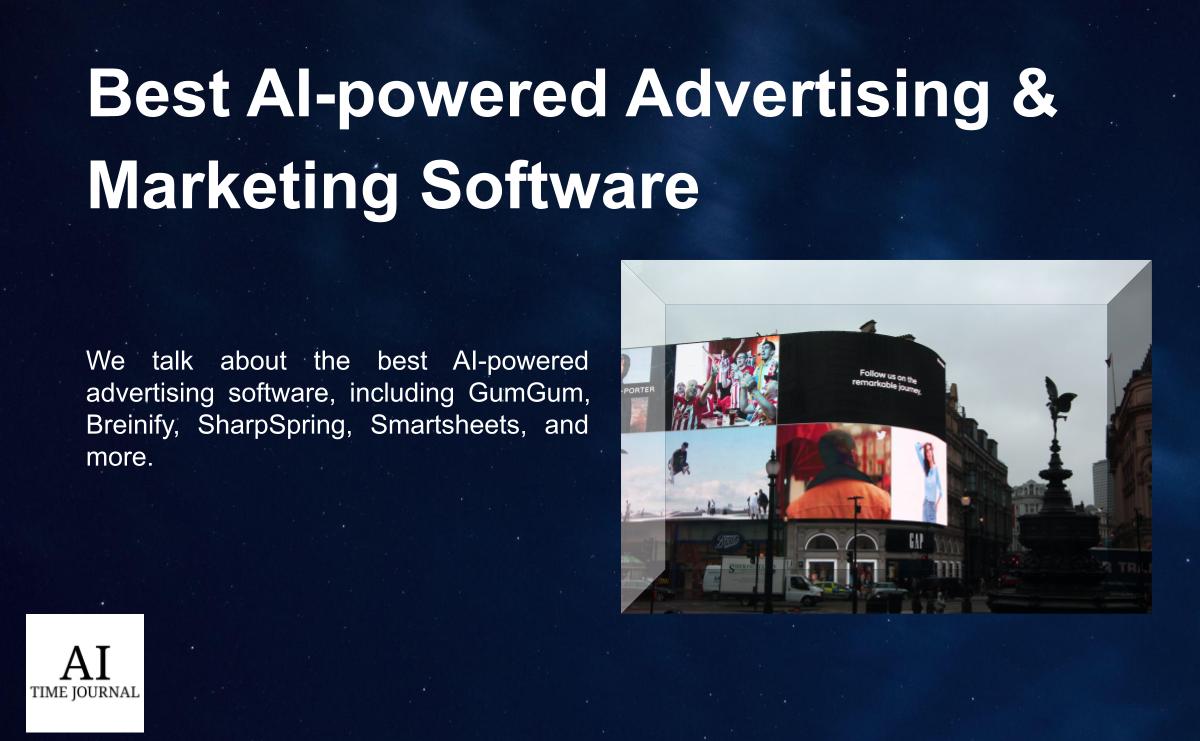 With the digital transformation of the whole business industry, a huge part of advertising also gradually moved from offline to online. Nowadays, online advertising has become the primary and most popular format of advertisements. Thanks to AI applications, advertisers and marketers can have a better understanding of consumers' needs and develop a smarter insight into the future trends of commercial campaigns. 
To learn more about how AI interacts with Advertising and Marketing, check out these articles: 3 Ways IoT Benefits Advertising and 5 Ways AI Is Changing Marketing. 
Understanding the important role of AI in the digital business area, this article will explore some best AI-based software used in digital advertising & marketing. 
GumGum is popular AI-powered software. With its contextual intelligence platform Leverage Verity™, it can provide the best advertising strategies for its user brands. Well-known users of GumGum include Sephora, Microsoft, Starbucks, Target, Jeep, etc. 
Instead of using consumer data collected through web cookies from a third party, GumGum relies on its AI software to understand projects' digital contents from images, videos, audio, and texts and decide where and when to place the ads. Thus, GumGum's advertising strategies are more likely to protect the data privacy of both brands and consumers. 
The contextual solution generated by GumGum includes: 
Keywords
Categories 
Threat and page safety 
Sentiment 
Personalization plays an essential role in advertising strategies. To make a commercial more attractive and persuasive to its audience, it is necessary for the ad to closely meet consumers' needs and describe the life of consumers with certain products. 
In the past, the advertising strategy was to create one advertisement that satisfied the needs of the majority of people. However, the strategy has been improved. When it comes to digital advertising, today's strategy is changed to design different versions to personalize the ads to meet the requirements of various people. 
Thanks to AI, advertising personalization is no longer a time-consuming or costly process. 
Breinify is another AI-driven software used in personalizing advertisements. The software aims to attract more audiences and improve customer experience by collecting data and personalizing advertisements. 
Breinify promises its user brands to improve engagement with the target audience using three steps: 
Automatically collect consumer data and understand customer insights 
Optimize customer journey 
Personalize advertisements and generate future trend predictions 
Powered by AI, SharpSpring from Constant Contact is a digital marketing software that uses retargeting strategy to increase websites' click rates and encourage visitors to convert. 
Once a visitor opens your website, SharpSpring will place a cookie on the visitor's browser. SharpSpring will display your advertisement on the website the visitor is watching, and the ad is usually with special offers to attract the visitor to return to your website and take action to consume or become a subscriber. 
Usually, only 2% of visitors are likely to convert to consumers. With SharpSpring, retargeted visitors could increase to 10 times more than before, and 70% of them are likely to convert.  
According to SharpSpring, in 2018, 41% of paid display cost in marketing allocation was spent on retargeting. And as a result, the conversion rate of visitors can be increased to 150% because of the retargeting strategy. 
Smartsheet is AI-powered and data-driven software used to manage advertising campaigns and optimize marketing visualization. The software provides its user brands with a multi-functional platform. It supports all kinds of functions regarding advertising and marketing, such as campaign management, initiative tracking, PR management, event calendar, and content marketing. 
Other features of the software are: 
Proofing to reduce human errors
Pre-built templates to regular work format 
Calendar integration to keep all team members updated 
Team collaboration for better communication and efficiency 
Task reminders to avoid missing deadlines 
As a popular digital marketing software, Smartsheet has gained the trust of so many brands, including Google, Slack, Microsoft, Workplace, and Salesforce.