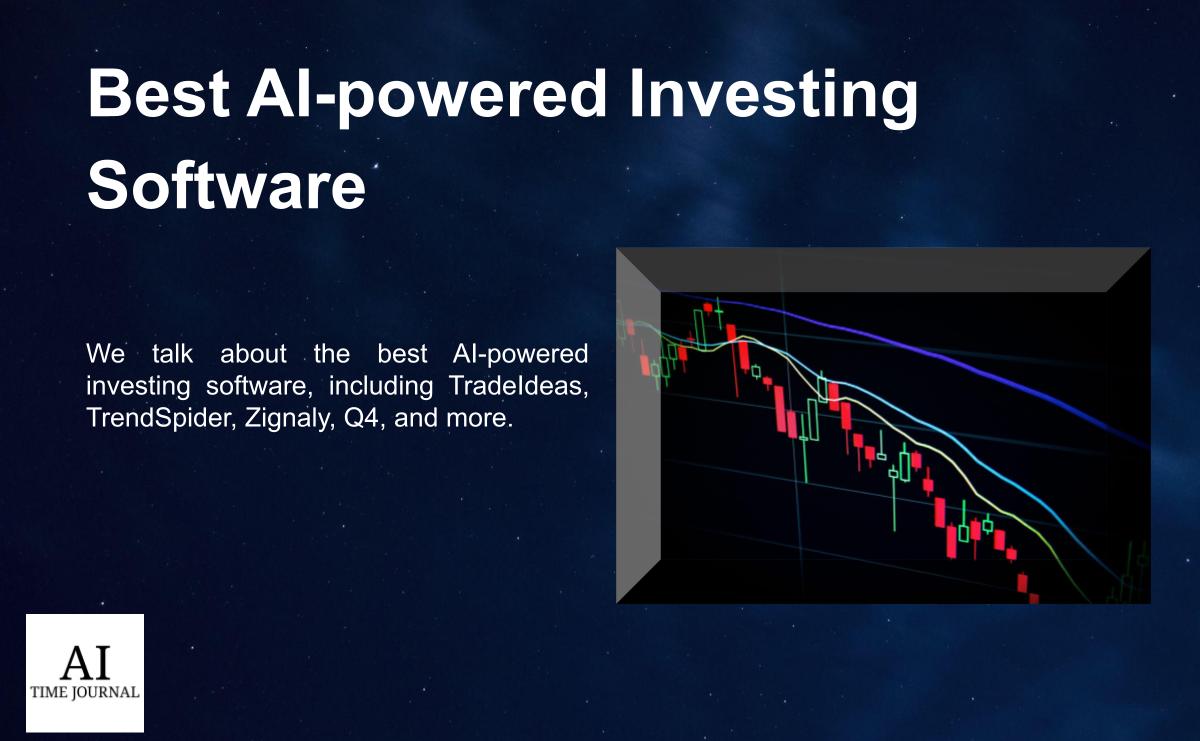 From the past to the present, business is the core domain of human society and has always been prioritized in development. Nowadays, when technology and AI applications become the main force to promote social progress, business is also the industry in that AI first came into use. 
To capture more trends in AI and business, check these two articles: 5 Benefits of AI for Business and 3 Ways AI Is Changing Business. 
Understanding the close relationship between AI and business, this article will narrow the topic to one important aspect of business: investment. AI software now plays a crucial role in investing. With its strong ability to analyze and calculate, AI-based investing software is able to find the best data-driven solution. 
The following article lists some best AI-powered investing software in 2023. 
TradeIdeas
TradeIdeas is an AI-powered software that provides a trading platform that helps its users capture the latest trending stock and gives recommendations on investing. 
The software is very friendly for beginners who only started investing. With all the help provided by TradeIdeas, including detailed charts, simulated trading, real-time alerts, stock news, and entry & exit suggestions, users can find the best data-driven solutions for their investment. 
Moreover, empowered by AI, the software has dozens of investment algorithms. These algorithms can practice more than 1 million trading scenarios within one night to find the best investing decision before the next market session. 
TrendSpider
If you are seeking software that can automatically generate investing strategies, TrendSpider will be a perfect choice. Empowered by AI and technical analysis, TrendSpider develops a trading platform that shows a clear picture of the investment market with various charts. Moreover, the software not only allows its users to automate investing strategies but also lets them conduct strategy tests without limitations.   
Other benefits TrendSpider brings to its users are: 
Real-time and cloud-based alerts
Trading bots to act more efficiently and avoid human errors
Optimized chart virilization that combines price, volume, and sentiment
Free one-on-one training for beginners
24-hour real agent customer service
Zignaly
Based on the AI application, Zignaly built an open trade platform for cryptocurrencies. The platform is simple to use and straightforward with data presentation. Thus, it is very friendly for beginners who do not have that much knowledge about cryptocurrencies and investing. 
The trading bot supported by the software can take care of most issues of investors, and it helps investors to save more time and focus on the bigger picture and the most worthwhile investing opportunity. 
With Zignaly, users are able to connect to their preferred exchanges, such as Binance, VCC Exchange, KuCoin, and BitMex. 
To learn more about cryptocurrencies, these articles: 10 Best Platforms to Trade Cryptocurrencies and  How Cryptocurrencies Can Be Improved, will be perfect references. 
Q4
Unlike the above three investing software, Q4 does not directly seek the maximum profit and return on investment. Instead, it aims to manage the multi-party relationship in investment among investors, companies, and investment banks. 
Q4 develops a better investor relation platform for its users. Empowered by AI and advanced market intelligence tools, the platform optimizes Customer Relationship Management (CRM) and streamlines the entire workflow of investor relations. 
With Q4, investors can: 
Develop a better understanding of the investment environment and shareholder activities
Generate a more detailed and data-driven report on investing impacts
Target more precisely and predict more accurately 
Discovering potential investing opportunities