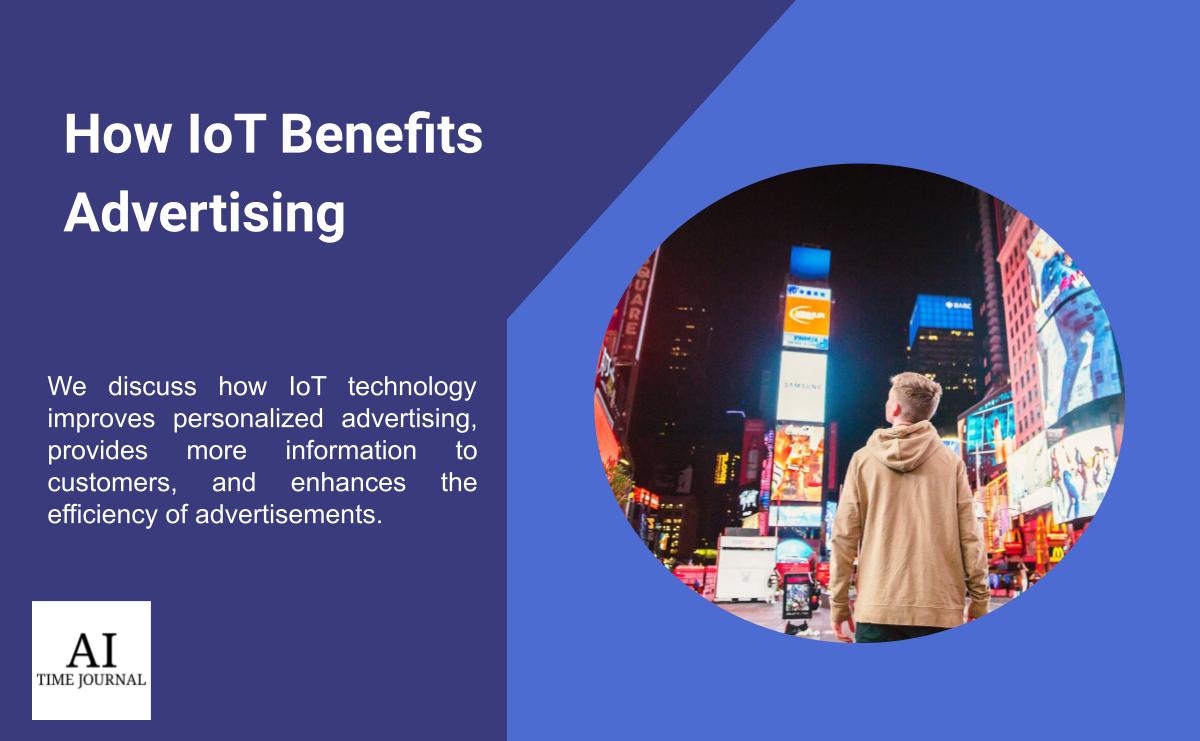 IoT technology is becoming more popular and heavily used daily to improve our quality of life. For instance, smart door locks, smart mobiles, activity trackers, and AR glasses are all supported by IoT technology. To learn more about IoT technology, this article: How IoT is Changing the Financial Industry will be a good reference.
Many people have become familiar with this technology and use it every day. However, what they may not notice is that IoT technology also plays an important role in the business industry, especially in advertising. 
With plenty of sensors, cameras, and trackers inside, the devices powered by IoT technology can gather more real-time information from consumers and learn their interests and consuming habits from observing their daily lives. The following article will introduce the five ways IoT technology helps to improve advertising. 
Personalized Advertisements with Beacons
Beacons are wireless devices that can continuously send information and signals to other smart devices. Collaborating with IoT technology, beacons originally played a fundamental role in GPS guidance or radio stations. When it comes to advertising, they are good assistants when creating highly efficient personalized advertisements. 
Beacons can help advertisers to create accurate in-store advertisements. With the help of indoor sensors, beacons can identify what consumers are buying in the supermarket or in the shopping mall. Then, they use Bluetooth technology to connect to nearby smart devices, for example, customers' smartphones, and send personalized advertisements or coupons. For instance, if a consumer is going to check out his milk and "accidentally" sees an advertisement for bread on his phone or the screen near the checkout counter, he may realize that he also needs to buy bread. 
Apart from generating in-store advertisements, beacons, and IoT technology can also benefit from location-based and contextual-targeting commercials. The technologies personalized these ads to make them more likely to capture consumers' real-time needs. 
Discovering Consumer Intentions
Understanding the intentions of consumers is a significant task for businesses because it allows them to anticipate how far a product will go in the future market. Devices connected to the IoT network are good tools to collect consumer data, personal interests, and consumer habits. With this data, brands can create a database that targets potential consumers, analyzes behavioral data, and makes accurate predictions. In this way, brands cannot only create marketing and advertising strategies but also improve product designs based on consumers' interests and needs. 
Intent marketing can also be used to generate personalized advertising strategies and suggest future direction for the brand's development. IoT technology and mobile apps are always golden partners when collaborating with each other. The IoT technology allows mobile apps to record consumers' habits when they are using apps and store customer information in the cloud database. 
In this case, IoT devices, such as everyone's smartphone, are working like gateways between consumers and brands. For instance, if a consumer frequently uses a brand's shopping app to buy shoes, the brand can send him specific advertisements targeting its shoes; If a large percentage of the app users prefer to buy shoes from this brand, the brand will understand that its shoes' style is popular among consumers, and then put more efforts on shoes designing and production in the future development. 
Transparent Product Information for Consumers
Another use of IoT technology in advertising is providing more product information to customers and enhancing the interaction between consumers and sales representatives. QR codes are the way to realize that. Consumers can see QR codes everywhere: on the packages of products, on restaurants' menus, and on advertising flyers. QR codes are a kind of 2D barcode, and it is also known as the Quick Response code because of their quick readability and large information-storage ability. 
Also, QR codes are machine-readable barcodes. The label can be identified and read by devices with a camera, such as smartphones. When it comes to advertising, QR codes provide an easier way for consumers to access a brand's website and get product information by simply using their smartphones to scan the code, instead of typing the keywords or URL links. Finally, many advertisers also use QR codes to promote specific offers, such as coupons or discounts.