In recent years, home security cameras, or home surveillance systems, have been subject to significant technological advancements that have made this technology more and more accessible for almost every home provided with a private WiFi network.

Among these updates, facial recognition holds a particularly interesting position, mainly due to its many advantages and, according to public debate, the many concerns that have been raised in regard to people's privacy.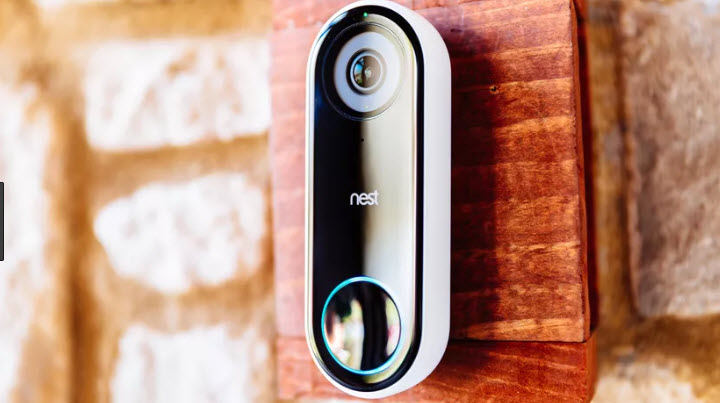 Since we're talking about home surveillance, these privacy concerns, though important, are to be put in perspective on how consumers' data is handled in terms of home security, more than how people's privacy is respected in regard to public safety. We'll talk about this later, for now, let's just say that with home security cameras there are many options to ensure that your data is stored safely.

So, let's focus on our main question: should I get a home security camera with facial recognition? Short answer is yes, it's definitely worth it. Mainly because normal motion sensors cameras work by sending a notification as soon as they detect motion in their field of view. Sounds great, but what if you have six children coming in and out of your house multiple times a day? Do you really want to receive a notification every time they reach your door, or play in the backyard?

If motion detection based cameras were state of the art in surveillance ten years ago, they've sort of grown old nowadays.
In this article you'll see how facial recognition improves the performances of home security cameras, if you want to know how important other features are, take a look at this article.
That being said, let's have a look at what Artificial Intelligence based cameras can do for your home security system. 
Read also: Best WiFi Security Cameras with Face Recognition
What can facial recognition do for your home security? (and not do)
The most important thing to be considered when talking about face recognition for home security is that even if there is a software in place that understands facial features, there is no preset database of faces to start with. Your AI enabled camera will start filling its database of faces in the moment you turn it on.

In other words, this means that your surveillance camera will at some point start to recognize familiar faces (such as family members, friends and even a recurrent mailman). Since faces are three-dimensional, the camera needs to capture a person's face from different angles, but it will improve its performance over time, and it will drastically reduce the frequency of false alarms that might trigger a notification event in your surveillance system.

This also means that if a convicted criminal escapes from prison and comes to your home, even though its face is well known to authorities, your camera will not recognize his face, but it will "recognize" it as unknown. Simply (and one might say fortunately) because your surveillance system does not have an in-built database, but also because it's not what these cameras are for.

So let's see why this feature, even if it doesn't allow you to spot escaped criminals, is a huge improvement from the old motion sensor based cameras.
Why are they useful?
Even if you are engaged on a daily quest to disable apps notifications, filter and unsubscribe from newsletters, and you're trying to stay away from undesired alerts on your smartphone, it is a fact that it has become more and more difficult not to receive that buzz on your smartphone every two to five minutes.
If your home security camera alerts you thirty times a day, you might grow accustomed to receiving these notifications, which can lead to the point where you just start ignoring them.
That's why some brands that operate in home security, like Eufy, have developed systems to alert users only when a human is spotted in the camera's field of view. Other brands have brought this further by filtering animals, cars, people, and some other can even recognize packages on your threshold.
But even when the alert is triggered by humans only, try to imagine if you add a home security camera to your house that alerts you every time a family member passes by.
Read also: Should You Add a Nest Cam to Your Homekit Smart Home
That's why facial recognition, with its ability to filter potentially dangerous situations, is a significant improvement when talking about home security.
What's at risk?
If your home security camera alerts you thirty times a day, you might grow accustomed to receiving these notifications, which can lead to the point where you just start ignoring them. So what's the point in adding a home surveillance system, if you ignore the notification for a potentially dangerous situation? After all, it is not every day that someone tries to break into your home, but it's that one time that matters.
What brands to look out for
Netatmo
Netatmo cameras such as Netatmo Welcome and Netatmo Indoor Camera have facial recognition technology that can memorize up to 32 faces. Of course in the first period of use, you will have to train the camera by tagging the faces that are being detected. So, at least at the beginning, you shouldn't be surprised if the Netatmo camera spots the same person from different angles without recognizing it, it will get better over time. I should mention that the AI for these cameras is also able to part motion when it comes from animals or cars, which except for home pets might not turn out that useful since they're designed to be placed indoors.
Netatmo Welcome – complete review
Google
Some Nest cameras by Google also support facial recognition for familiar faces, pretty much as the Google Photo library of people that can be found on Android smartphones. The camera training works in a similar way to Netatmo's face recognition, but there is one main difference worth mentioning: Nest cameras use cloud based algorithms to handle face recognition, it's not the camera itself that is able to recognize faces. This means that if you don't subscribe to Nest Aware, the cloud service that allows you to use the most advanced features, you won't be able to use face recognition.

Nest cameras with facial recognition:
Nest Cam IQ (Indoor / Outdoor)
Nest Hello video doorbell
Nest camera in your Nest Hub Max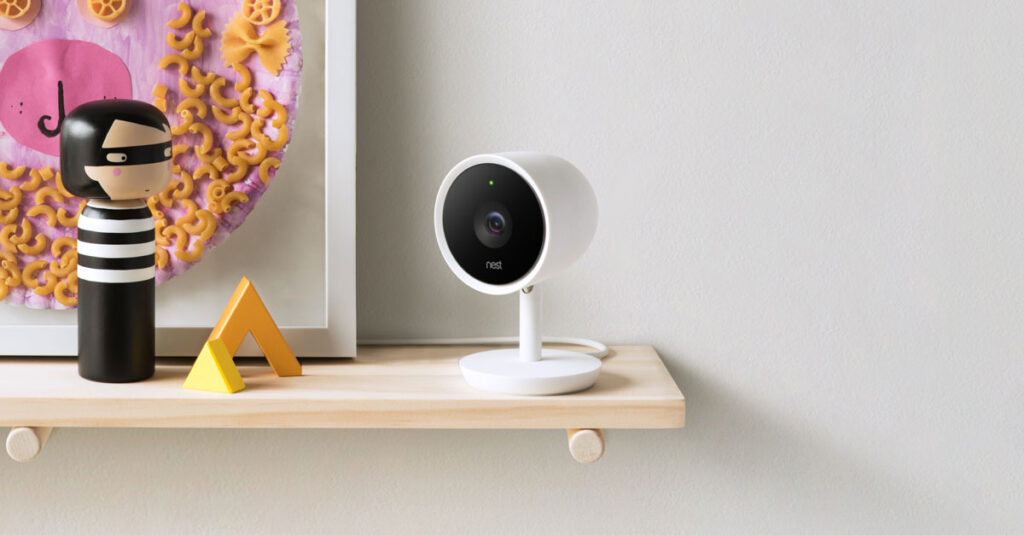 Check out this compared review between the Nest Cam IQ Indoor and the Netatmo Welcome
Commercial and industrial security
Of course you'll have more options if you look at commercial and industrial security cameras as well. Many companies, such as Honeywell, Tend Secure and Wisenet, offer great security cameras with face recognition abilities, but their systems are a bit more complex and require different technologies such as NVR or NAS for storage and set up. Not the typical standard WiFi network required by brands like Arlo, Eufy, Nest, Logitech and so on.
Facial Recognition in Homekit Secure Video
After the latest update released by Apple for iOS 14, all cameras compatible with HomeKit Secure Video can now pride themselves with two features that, depending on the camera, greatly improve their value: facial recognition and activity zones.

This is very important because it makes the landscape of cameras that can handle face recognition much larger.

As for Artificial Intelligence in HomeKit, it's worth mentioning that cameras compatible with HomeKit Secure Video also get person, animal and vehicle detection.

Eufy cameras (the 2 and 2C series) are an example of cameras with very interesting features (durable batteries, great privacy standards and local storage), but don't have an inbuilt face recognition technology. It is true that, if used with HomeKit Secure Video, you might lose some minor perks (always available in the native app), but overall you will keep what makes these cameras special, with the added value of face recognition.
Furthermore, some cameras for home surveillance like the Logitech Circle View and the Eve Cam are specifically designed for Homekit users. All those cameras have facial recognition abilities after the last update for iOS 14 was released.
Here's a list of the best cameras that work with Homekit Secure Video:
Robin ProLine Video Doorbell
Eve Cam – indoor camera, easy to setup, $150 (read the complete review)
eufyCam Indoor Cam Pan
eufyCam 2
eufyCam 2C
Netatmo Welcome
Netatmo Indoor
Logitech Circle View – indoors & outdoors, great field of view, $180 (read the complete review)
Logitech Circle 2
Here you can find a complete list of cameras that work with Homekit Secure Video.
How Is Your Privacy Handled?
When talking about security cameras for home surveillance, users' privacy holds a special position. More than any other device we use every day, like smartphones and home assistants, security cameras can capture our most intimate moment, and for that reason it's very important that users are able to know how these sensitive data is stored.

There are two main ways to store the footage when you add a home security surveillance system to your house: local storage (through internal memories or microSD cards) and cloud storage (where normally you pay a monthly subscription to the company that produces the camera). Not all cameras offer both options, and many cloud based storage cameras require you to subscribe not only in order to store the footage on their servers, but also to enable smart features that deal with video analysis, such as face recognition, intelligent motion detection, and activity zones.

Of course, when talking about face recognition, where you label faces by adding private information, you want to make sure that this information is stored in a trustworthy environment and with the highest level of security.
Local storage
With local storage, the footage or the camera's live stream is still accessible through your WiFi network even when you're not home and your privacy level depends on the level of encryption of your local surveillance system. Brands like Eufy are based on local footage storage and handle video analysis on the spot, that's the reason why they advertise themselves as one of the best options in terms of privacy.

But even if there's no risk that company employees watch your footage, you should seriously consider hackers attacks. That's why every step taken by the manufacturer (like two-factor authentication or privacy shutters) to ensure high level security should have a significant weight on your buying decision.
Cloud storage
With cloud storage, things get a little more complicated. Concerns were raised at two different times in 2019 in regard to privacy mishandling that happened at Ring, the home security company Amazon bought in 2016. On the other hand other security cameras providers that offer cloud storage, are making a very clear effort to show that privacy is their concern too. Apple, for example, ensures that with the end to end encryption in place with iCloud storage, you're the only one that can access footage. Also, other brands like Google and Logitech offer privacy shutter buttons, or geofencing solutions to automatically turn off the camera as soon as you get home.

So, even among cloud storage based cameras, there are some options that don't require you to settle in terms of privacy.
To conclude
Security cameras are great devices, but the decision on which camera to add to your house is something that should be taken seriously. Other smart home devices, like robot vacuum cleaners or smart lights, are useful when they make you forget about their existence and the tasks they take care of.

But home security cameras, with their notifications and alerts, have to integrate in your life in a meaningful way, that's why facial recognition, and artificial intelligence features in general, play an important role when choosing one.

As we've seen, in 2021, there are already many interesting options for someone who wants to get a security camera that will help improve security, and facial recognition, as it becomes better and more available, holds a special position in determining if a security camera is going to be an annoying spam generating device, or a meaningful and smart addition in your life.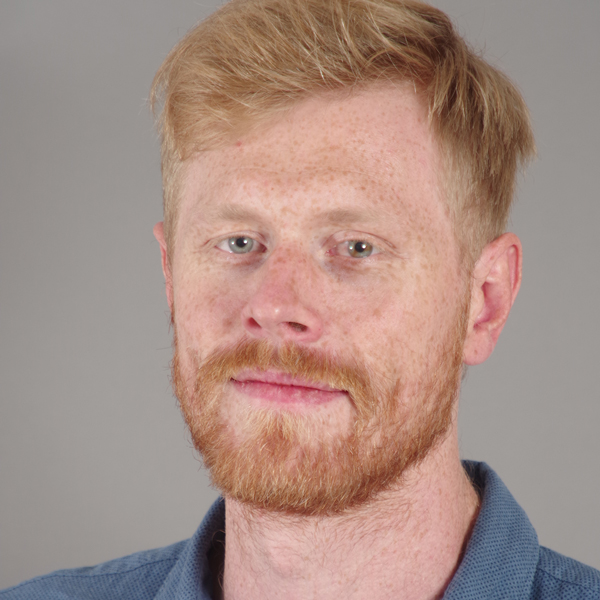 Associate Editor
Alessandro Eric Russo is a technology content writer with a passion for home automation devices that bring Artificial Intelligence into our lives in a meaningful way.