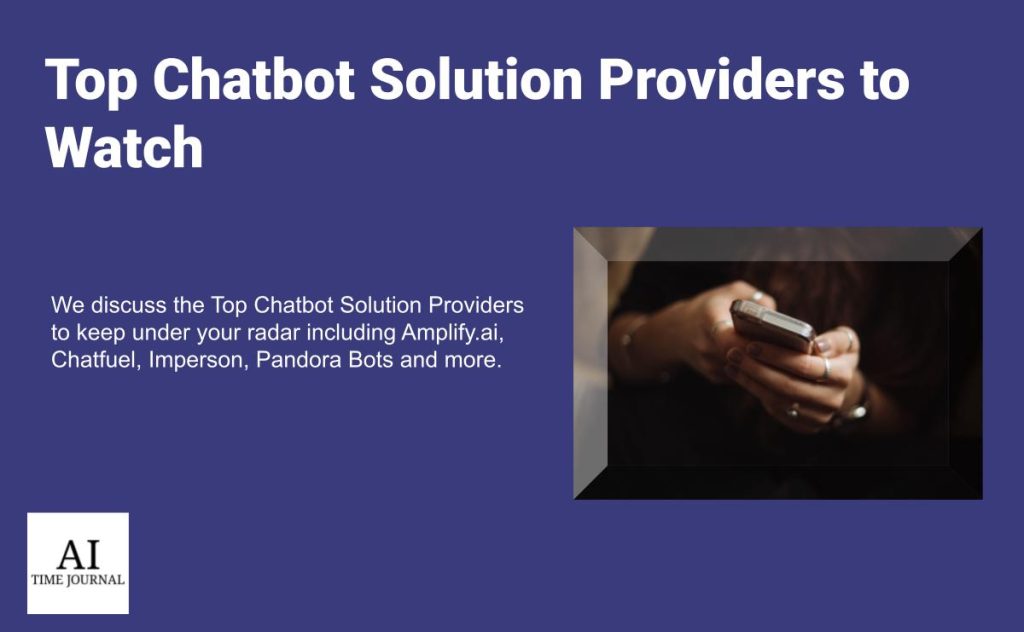 Customer service representatives have historically provided customers with an excellent buying experience. However, the increase in online shopping means a more significant workload for many digital service agents.
Chatbots provide a way to maximize customer service reach without requiring an agent to be the first point of contact when an issue arises. Chatbots provide consistency across all platforms and allow businesses to scale operations rapidly. By answering commonly asked questions, chatbots can free up time spent by human customer service agents, allowing them to focus on the conversations that are too complex for artificial intelligence to handle.
Chatbots, as a tool for conversational marketing, have become a popular way to drive sales, conversion, and retention. Through channels people are already familiar with, such as Instagram and Facebook messenger, text, and websites, companies can provide 24/7 customer service assistance with the help of chatbots. Ensuring your business has the most experienced and reliable chatbot platform is essential for creating a positive customer experience. Hence, we look at companies leading the way in the chatbot provider industry.
For more on chatbots in marketing, check out these AI Time Journal articles: 5 Best AI-Powered Chatbots (2022) and Customer Service 2.0: The Rise of Chatbots and RPA
Amplify.ai is a solution provider offering customer service solutions in eCommerce via conversational artificial intelligence (AI). Their Smart Comment Responder AI operates on Facebook and Instagram Messaging. This chatbot drives deep conversational engagement and offers a highly personalized chat experience for consumers.
This highly tailored approach to customer problem-solving helps businesses improve customer satisfaction while lowering customer acquisition costs. Amplyfi.ai also offers a valuable AI tool that moderates comment sections on Facebook and Instagram. Based on the analysis of comment sections, specific action recommendations are made, such as liking comments, hiding problematic comments, or tagging complaints for customer experience.
Chatfuel is a provider offering its users a way to automate different aspects of the buyer's experience, from attracting and interacting to re-engaging. This chatbot provider offers solutions that drive and automate sales, as well as provides standard customer support services.
Chatfuel has developed chatbot templates for several industries such as eCommerce, real estate, insurance, and travel. These industry-specific templates reduce the number of time developers spend automating chatbot response directives. Simplifying the process of developing bots for your business makes Chatfuel an impressive competitor in the customer relationship management (CRM) market.
Imperson offers its clients turnkey chatbot solutions that utilize natural language to provide marketing and lead generation, customer support, and also increase sales conversion. The natural conversational ability of an Imperson chatbot operates on a customer's goals, individual profiles, previous purchases, past chat history, and more to deliver a simulated human shopping experience. 
On top of full-service chatbots, Imperson offers its clients a self-service solution where companies can build their own fully functioning FAQ chatbot in 5 minutes. In addition to social media integration, Imperson's services encompass text, voice assistants, and regular websites. 
Pandorabots is a chatbot provider setting itself apart from the competition by offering "chatbots with character". Animation integrations allow users to create a life-like avatar to personify the AI chatbot that provides assistance on various messaging platforms. 
Additional features of Pandorabots' platform include:
Open-source chitchat libraries that help AI develop small talk
Multilingual language usage
Context-aware AI 
Code and No-Code options
Voice-to-Text
This provider is perfect for companies looking to add a certain level of human experience to their chatbot assistants. 
Zendesk helps businesses scale their services and simplify their support through AI chatbots. Instead of a self-sufficient AI assistant, these chatbots are designed to resolve requests or transfer customers to a live agent if a request becomes more intricate.
This software not only allows for an element of human interaction during customer support inquiries but helps businesses to reduce wait times and increase customer satisfaction. Integrating AI support into an already functional service team also significantly increases company reach. Personalized recommendations are given to agents by the AI on how best to resolve issues, effectively decreasing ticket times. 
Landbot is an intuitive and powerful chatbot-building platform offering no-code solutions for its clients. In addition to website chatbots and WhatsApp automation, Landbot also supports development and integration for third-party apps making it a highly versatile chatbot provider.
Users can design bots that fit the style and design of their brand simply and without the need for code. This simplified building experience allows for quicker iterations of chatbot design, removing the need to outsource the work to a skilled chatbot coder. Landbot's chatbot is highly integrative and can be used with programs such as Googe Spreadsheets, Calendly, Slack, and more.
Salesforce is a well-known cloud-based software provider that has entered the chatbot market with its own customer service artificial intelligence. Einstein AI is able to analyze and predict cases based on contextual language and can route more complex cases to other customer service agents.
Einstein is easy to deploy across the suite of services provided by Salesforce since it is native to the platform. Hence, it is an excellent tool for businesses already employing Salesforce tools. Einstein is easy to use and fast to set up, with no coding required. 
Liveperson uses artificial intelligence and machine learning to deliver an intent-driven experience with their Conversational Cloud. One billion customer conversations drive the natural language learning of the Conversational Cloud, allowing for more personal approaches to customer problem-solving.
Security and compliance, multi-language support, and multi-channel deployment are just some of the benefits of Liveperson's Cloud. Data analytics is also provided to users, particularly sentiment analytics. This unique feature quantifies customer relationships and gauges customer sentiment over time, allowing brands to respond effectively to market fluctuations. 
Hubspot is another leading cloud-based CRM service provider that has developed chatbot-building software for its clients. Canned templates and intuitive building tools allow users to easily design free chatbots that fit their company's design, voice, and tone. 
Hubspot bots use a contact database to extract information and provide friendlier and more personalized messages based on information the database already knows about a contact. New information revealed about a client throughout multiple interactions gets stored in the database, allowing for context in every engagement. 
Genesys focuses on providing a chatbot-building platform that can be optimized with its Genesys Cloud CX. Whether your company prefers to bring its own bot to this artificial intelligence service, or build a Genesys bot, this organization helps its clients quickly deploy AI customer service across multiple platforms.
Genesys Cloud CX provides its customers with an intuitive integrated feature called Intent Miner. This feature leverages AI to extract customer intent in every interaction that chatbot creators can apply to make each bot smarter and deploy them faster. This technology eliminates guesswork and time spent figuring out the next steps for a customer, so that bots may escalate issues quicker and more accurately.