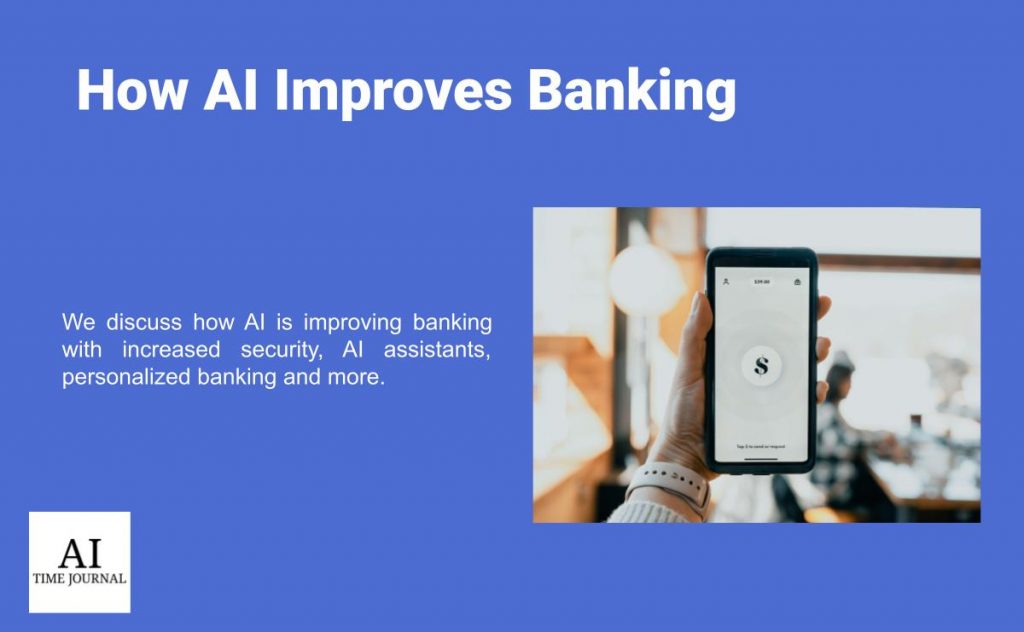 As artificial intelligence (AI) continues to grow and develop, so does its application across multiple fields. From healthcare and education to entertainment and sports, AI has made a tremendous impact on society.
One particular industry that AI is influencing heavily in finance and banking. The application of artificial intelligence and machine learning in finance has led to safer and more convenient ways to bank. 
This technological advancement is changing the world at large in many ways you might not expect. Is your bank already using AI? Is it possible you've interacted with a machine in your banking operation? We take a look at how artificial intelligence is currently improving the modern banking landscape around the world. 
For more on banking and finance, check out these resources: Artificial Intelligence in Finance & Accounting with Shivam Arora and How Banks Can Build a Great Conversational Banking Experience.
Increased Security
One of the best applications of AI in banking currently is its impact on security. Artificial intelligence can assist with fraud protection; machine learning can catch unusual activity on an account before a pair of human eyes would ever look at it.
When AI detects something suspicious such as increased activity, activity to an account not frequently used, or even activity from out of state or country, it can alert technicians, send out notices to members, or freeze accounts. 
Financial fraud includes unauthorized transactions, phishing scams, and identity theft. Banks have been deploying AI to recognize patterns of these types of fraudulent behaviors, providing users with peace of mind and financial transaction security. 
AI Assistants
It may seem unbelievable that banks are using machines to provide a more human experience for their customers. However, by knowing a person's name and using it often or remembering account settings and account management preferences, banks all over the globe can create the illusion that their customers are receiving a more personal experience, all without paying a single employee to remember. 
ABN AMRO Bank in Amsterdam is excelling in this area through their customer service AI, Anna. Anna is beloved by customers and employees alike. She speaks fluent conversational Dutch (taught to her by the very interactions with the public she was created for) and is pleasant and informative in a way that customers will remember fondly as if a real live person had made an impression on them. To date, she has handled over 500,000 customer interactions, and some even joke that after being moved to a real human, they preferred interacting with Anna.
Personalized Rewards
One of the best features of online banking is the tailored reward and benefits offered to consumers. Credit card companies excel in this area by providing specialized promotions to their card users. 
Major companies use AI algorithms to analyze spending habits and then offer promotions according to what the AI determines a member would be interested in. These special promotions and savings categories range from travel and dining to shopping and food delivery. 
This feature gives people a sense of highly personalized banking and encourages loyalty to a particular financial institution. 
Fully Remote Banking
The concept of fully remote banking might seem like a distant possible reality for most people, but the truth is that there are already fully remote financial institutions operating today. Banks like Ally and TIAA Bank have championed this shift towards fully remote banking.
A large part of setting up any account is providing documents that establish your identity and prove you are who you say you are. AI is being used in online banking to instantly authorize and verify legal documents uploaded over the web so that a trip to the bank becomes unnecessary.
Opening an account isn't the only luxury provided by AI in banking. For years now, people have been able to submit photos of checks that are analyzed and verified by AI and are made available in their accounts after a couple of days. Features like this are making it more convenient for people who may not have time to run to the bank, or who just want to avoid going altogether. 
Risk Management
Risk management is an umbrella term that covers issues in finance such as identity protection, secure transactions, and portfolio management. In this case, we look at how AI improves risk management in an asset portfolio.
AI algorithms have become so advanced that they can be used to mitigate risk in trading. With the abundance of data available every second about the stock market, AI can compile and analyze the data to detect trading trends and facilitate decision-making. 
This technology is especially useful for high-profile traders who want to make informed decisions about trading while reducing risk as much as possible. Portfolio management has never been easier, and with the help of AI, investors can feel confident that early warnings about market changes will give them the best chance to protect their assets.