Home security cameras have a lot of functionalities and rely on different technologies to do what they're made for, which is to alert you if something's wrong. So, if you've never looked at a security camera, let alone used one, in this article you'll find a way to make sense out of all the mess that comes from hearing about 4K resolution, activity zones, motion sensors, and facial recognition. 

You'll find a way to understand what home security cameras are for, in which case a particular feature is really useful, or it's just a plus or a cool thing. 

Mercedes are excellent cars, but even if you can afford one without any problem, it's not like they're always the better option.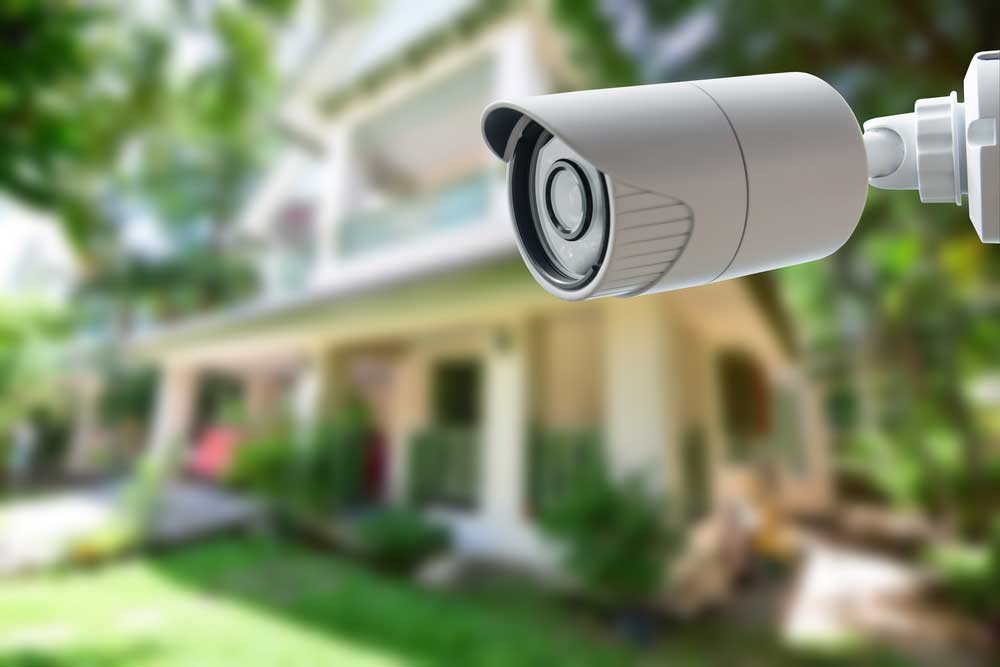 I'll talk about this later on, but let's just anticipate that what makes a security camera worth the money you pay, is how smart it is, not how fancy. 

So, it becomes important to be able to tell what's Cool and what's Useful. 

To do so, let's have a look at what home security cameras are really made for. 
Table of Contents
What are home security cameras for?
A home security camera is a device that promptly alerts you if someone breaks into your house by sending a notification to your smartphone. That's it, at least from a security standpoint. 

In order to accomplish this task, a security camera has to be smart, and that's why motion detection has become an obsolete technology. Nowadays most cameras understand when the detected motion comes from people, animals, or cars, and the most advanced (and effective) can also recognize familiar faces. 

In other words, from a security standpoint, being smart is the final purpose of a security camera. 

Then, of course, the spectrum of uses is vaster. In fact, when talking about home security cameras you often hear a lot of preaching about video quality, 2K and 4K resolution, or cool perks such as being able to talk to the mailman who's at your door delivering a package while you're at the beach in Thailand, or you might want to be able to save and share some fun family moments that were recorded while playing in the backyard with your kids. 

But these features, as cool as they are, make for a nice video doorbell, or a fun-to-have assistant that keeps you from always having to film videos of your kids, videos that you might want to enjoy at a higher resolution than the standard (and very good) 1080p that most cameras have nowadays. 

It's not that technological advancement in image and video quality is bad, it's just that for practical security uses, you're not very likely to take advantage of the 4K resolution. But we'll talk more about this later on. 

So, in order to be effective in terms of security, a security camera needs to be smart, and here's where artificial intelligence kicks in. 

What is Artificial Intelligence for?
A traditional surveillance system not only requires security cameras but also a set of human beings going through night and day shifts 24/7. It's not the cameras that are surveilling, it's the human that does the action, the camera is merely streaming a live feed. So, without human beings watching, the camera can be useful only afterward, not during an emergency.   

Here is where Artificial Intelligence, face, and image recognition, in particular, makes its appearance.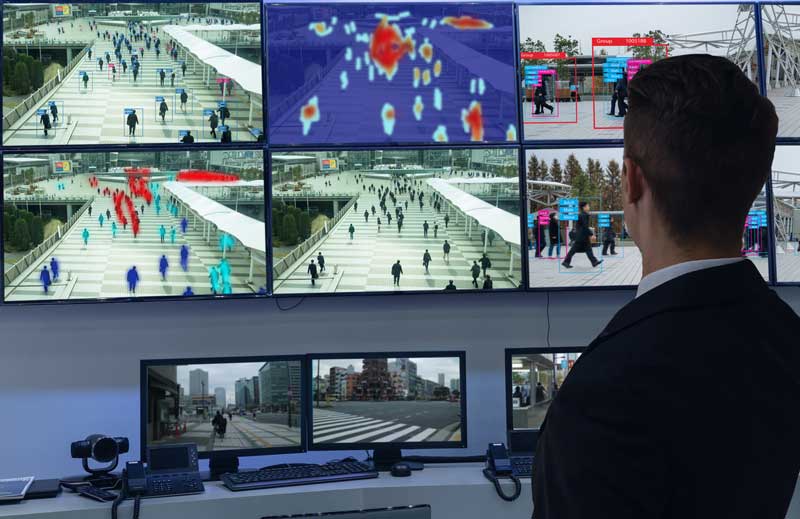 The reason why home security cameras are useful and affordable is that there's an AI in place that takes over a task that traditionally used to be assigned to a human, ultimately cutting the biggest cost of the surveillance system. 

So, in the next paragraphs, we'll see what to look for in a security camera, and what role each feature plays in improving the security level of your house. 
List of important features for home security cameras
| | | | |
| --- | --- | --- | --- |
| Feature importance in terms of security | Must have | Useful in some cases | Optional |
| Face recognition | |   |   |
| Activity zones |   |   |   |
| High privacy standards | |   |   |
| Quality app | |   |   |
| Resolution higher than 1080p |   |   | |
| Two way audio and audio quality |   | |   |
| Integration with smart platforms |   | |   |
Let's see them in detail.
Face recognition and image recognition
In a recent article published here in AI Time Journal, I talked about how face recognition greatly improves the performance of home security cameras. But what is face recognition?

Face recognition in home security cameras is a technology that enables the camera to recognize and memorize familiar faces, in order to avoid sending a notification every time a known person passes in its field of view. 

What's important to point out in terms of security, is that with face recognition you drastically reduce the number of false alarms that you receive on a daily basis if you get a camera that doesn't have this technology. 
A good security camera integrates into your life in a flawless and meaningful way, a bad one just alerts you every time its poor technology is not able to understand what's really going on in your house. 

False alarms are what makes a camera really bad and useless, because if you receive many, over time you might grow accustomed to receiving them, and you're going to start ignoring alerts, even that one time when the alert is actually not false. 
Activity zones or motion zones
This is also a feature that people are most excited about. It is in fact a useful feature in some cases, but in other cases it's mistaken for useful, when in fact it has to go among the cool features. 

An activity zone is a feature that lets you draw a box over the camera's field of view to make sure the camera doesn't or does trigger an alert if a motion event happens in that area. 

Activity zones are crucial when you're considering purchasing a video doorbell, o a security camera that is meant for outdoor usage. In these cases, due to the large field of view that many cameras have, you're most likely to capture irrelevant portions of space.

For example, if you add a doorbell to your front door, you might capture a portion of the street, where there's people and cars passing all the time. With activity zones you can make sure you're not bothered by a notification for a motion event that doesn't concern you. 

Read also: Best WiFi Security Cameras with Face Recognition
But activity zones are not that relevant when we talk about indoor cameras. If you want your camera to capture the entrance of your house, but the camera happens to include the sofa, activity zones are not going to help. Face recognition is because it will decide whether to send an alert based on who's entering or who's sitting on the sofa, not based on where the person is. 

For indoor usage, there's no use case where an activity zone is the best way to accomplish any task. 
A privacy-protected way to store the footage
Especially when adding an indoor camera to your living room, you want to make sure that the footage, which might contain intimate private moments, is stored in a safe place where hackers, but even the camera manufacturer, cannot have access. 

After what happened at Ring, the home security company bought by Amazon in 2016, where some "privileged" employees had direct access to users' footage, a lot of talks have been going on about cloud storage-based security cameras. 

Amazon has now updated Ring's privacy policy standards and measures; in any case, some companies were concerned about people's privacy even before the scandal. 
Being sure that the camera improves security without worrying that it's in fact doing the opposite is probably the most important thing to consider. 
Apple for example has taken every possible step to ensure that users' footage stored in iCloud is protected with end-to-end encryption. Other brands such as Eufy and Netatmo offer great privacy standards with local storage on Micro SD cards. 

Eufy guarantees the level of encryption with the AES 256-bit keys, which is commonly known as Military Grade Encryption, which is the one used by governments to classify top secret information. 
Netatmo, on the other hand, offers its users the possibility to store the footage on free cloud space with its Dropbox integration. 

So, it's not like there aren't any options to make sure your sensitive data is protected, but bear in mind that privacy is not something you should settle on. 
User experience: the camera and the app
User experience is where all the features of a product come together to make sure that from the moment you unbox it, and throughout the years you're going to use that product, you get frictionless and flawless interactions with it.

Home automation devices should automate something, this means that in terms of user experience, the less you interact with the product, the better. That's why the latest robot vacuum cleaners, with auto-emptying stations that can hold up to 30 days of debris, are really getting people closer to the promise of an automated cleaning system.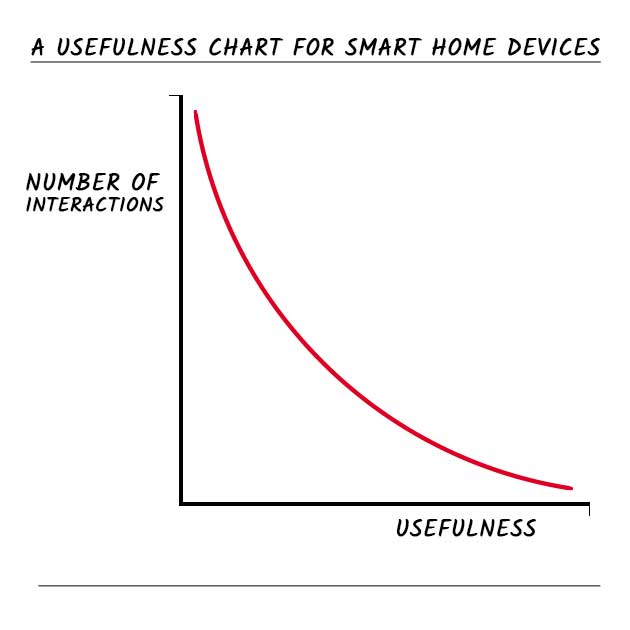 For WiFi home security cameras you should look for something similar. The ideal camera is a camera that sends you only one notification in three or four years because someone's actually trying to break into your house. 

Face Recognition is what's bringing us closer to this ideal camera. But for the time being, even the most advanced cameras, require a little bit of manual training in the first period, that's why also other factors, like the application design, are important too. 

Even if you don't want to deal too much with the device through the app, it's important that the setup process and all the notification and alerts system works fine. 
Features that every home security camera app should have:
An easy setup process: most brands nowadays work really hard to make sure the setup process is frictionless 
A preview of the unknown face in the lock screen: this will reduce the time it takes to assess if you're dealing with a false alarm
Privacy shutters within the app: to make sure you have full remote control over the camera
Different recording options to optimize battery life
Easy and quick way to open the live stream: especially for video doorbells, but also for indoor security cameras it's important that you can access live stream in seconds
Why is video quality not so relevant?
The days of 720p resolution are long gone and, as a matter of fact, that resolution was pretty low quality, which is the reason why CNET in 2015 was putting forward video quality among the most important features, promoting 1080p cameras. 

Six years have gone by and almost every camera in 2021 has a Full HD 1080p resolution. Which is more than enough not to have that typical reaction when you watch recorded footage: "why is security cameras' footage so bad?"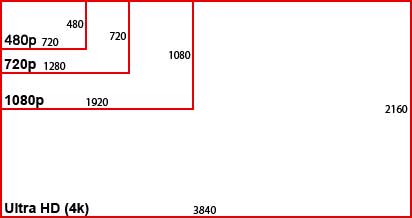 Still, the hype among consumers for technological advancement has brought many manufacturers to design cameras with 2K and 4K resolutions. This is great if your goal is to use the camera also as a way to capture family moments for later watch. 

However, in terms of security, it's not like you're more protected, or you'll be able to hand out a thief to authorities because of the image quality. Most intruders (not to say all of them) are going to cover their faces so that 4K resolution is not going to be that relevant unless you want to be able to see the fabric of the balaclava the thief is wearing.  

There's nothing wrong with getting a camera with 4K resolution, it's just that for the time being, 1080p resolution is going to save you some money, without letting you down which concerns security. 
Resolution limit in HomeKit Secure Video
1080p resolution is also the resolution limit currently adopted by Apple's HomeKit Secure Video. A platform that allows users to use many different cameras inside the HomeKit smart home environment without going through native apps. 

It's not like Apple can't handle 2K resolution, it's just that they're focusing on more important features in terms of security: which is why last year Apple added face recognition and activity zones to HomeKit Secure Video on iOS 14. 
Here I talked about two great indoor budget security cameras that work with HomeKit: the Logitech Circle View and Eve Cam.
When is audio quality or 2 way audio important in security cameras?
The audio quality itself might always come in handy. Being able to listen to what's going on in an emergency situation through the live feed has many use cases that are not only the case of someone breaking into your house.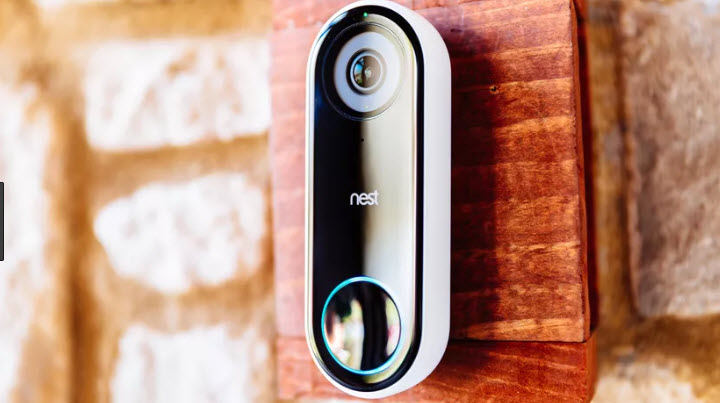 Another story, similar to the one for activity zones, goes for 2 way audio. Of course, if you're looking for a video doorbell, you'll want to be able to talk through the device to address whatever matter is there at the moment, be it a mailman, or a nasty neighbor you don't want to get out of bed for. 

But when talking about an indoor security camera, 2-way audio becomes less relevant. That's why a camera such as the Netatmo Welcome (which I talked about in this review) is a completely fine security camera. 

Since we're talking about security, it has little relevance that you're able to talk through the camera. Unless you want to pull some pranks on your family members by starling them when they're not expecting it. If you intend to use it to stop an intruder, there are sirens and alarms to be triggered, and you'd better use your time to call the police. 

I'm not saying there's no meaningful use case for indoor 2-way audio, it's just that these kinds of perks usually lose the initial excitement after the first two weeks, so keep that in mind when you decide how to spend your money. 
Smart platforms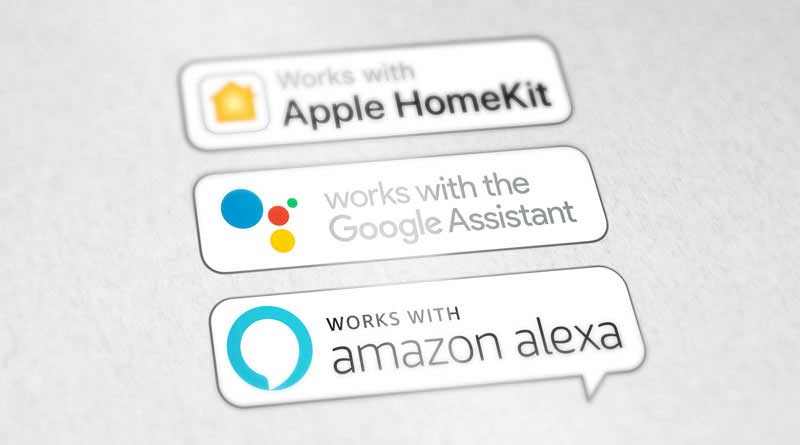 If you're new to home automation, smart platforms integration probably isn't a deal breaker. But if you've already spent some time and money on building a smart home environment, you'll probably want to know how the camera works in your platform of choice, be it Google, Alexa, or HomeKit. 

And it is important because how well the camera works with your smart platform will ultimately affect your user experience of the product. You might get pretty excited about a specific camera, and find out that it doesn't do so well with Google Home, or its functions are limited and it has other small issues that will influence you negatively. 
In the end, what's more important?
So, let's put a final word on what's more important. In the end, the whole user experience is influenced by how smart the camera is: the smarter, the better. That's why face recognition holds a special place, being, at least for now, the smartest feature that these cameras have.  

Second, maybe comes the quality of the app through which you will control the camera. Which is where you'll spend most of your time interacting with it. 

And then we have all the other features, some of them, like video resolution higher than 1080p, are good if you want a cool product but don't do much to improve security. Other features, like activity zones, are deal breakers when the camera is to be placed outdoors. 

And last but not least: privacy. Being sure that a security camera improves security without worrying that it's in fact doing the opposite is probably the most important thing to consider.